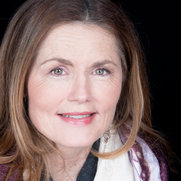 Creative Garden Designs Inc.
Valórame
St. Catharine's, Ontario, Canadá
Insignias
Respetuoso con el medio ambiente
3 insignias Houzz
Coste medio de los trabajos:
20.000 CAD - 125.000 CAD
The costing of a project is based on the size and scope of the project. The design is based on an estimate of time for each phase of initial consultation, site visits, concept and layout, revisions to plans and final detailed drawings. Creative Garden Designs assists in the selection of the landscape contractor who will provide the installation proposal with a breakdown of costs. Feel free to contact me with your questions at 416-707-5655
Licencia:
80878 1157 RT0001
https://www.houzz.es/pro/creativegardendesigns copiada al portapapeles
Encuentra Paisajistas y diseño de jardines para hacer realidad tu proyecto
¿Cansado de leer todos los tutoriales de bricolaje? Estamos para ayudarte. En Houzz contamos con más de 1 millón de profesionales del hogar, por lo que encontrarás al Paisajistas y diseño de jardines de confianza adecuado para tu proyecto en St. Catharine's.
Lee valoraciones de particulares como tú en St. Catharine's
Lee las valoraciones de los propietarios antes de contratar a un Paisajistas y diseño de jardines que te ayude con un proyecto en St. Catharine's. Si tiene preguntas, lee las valoraciones de otros propietarios o dirígete a la sección de consejos para obtener una segunda opinión.
Contacta fácilmente con Paisajistas y diseño de jardines
Si estás navegando por Houzz y tienes a un profesional en mente, te darás cuenta que solicitar un presupuesto es más fácil que nunca. Desde tu panel de control podrás administrar todas las solicitudes que mandaste a Paisajistas y diseño de jardines.
Paisajistas y diseñadores de jardines en España