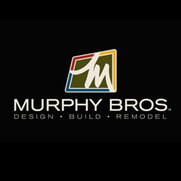 Murphy Bros. Design | Build | Remodel
3 premios Houzz
5 insignias Houzz
Coste medio de los trabajos:
10.000 USD - 2.000.000 USD
While every remodel is a unique prototype, each category falls into realistic price ranges. "Complete" usually means a total tear-out and start over or expansion. "Lite" refers to an upgrade of surfaces with minor demolition or custom design. Complete Kitchen: 75–100k, Kitchen lite: 40–60k, Complete full Bath: 40–80k, Bathroom lite: 20-30k, Master Bath: 60-100k, Screen Porch: 40-90k, Additions: 75-250k, Major Basement: 70-120k, Entryway: 20-30k, Laundry: 10-30k
https://www.houzz.es/pro/murphy-brosdb copiada al portapapeles
Encuentra Empresas de diseño y construcción para hacer realidad tu proyecto
¿Cansado de leer todos los tutoriales de bricolaje? Estamos para ayudarte. En Houzz contamos con más de 1 millón de profesionales del hogar, por lo que encontrarás al Empresa de diseño y construcción de confianza adecuado para tu proyecto en Minneapolis.
Lee valoraciones de particulares como tú en Minneapolis
Lee las valoraciones de los propietarios antes de contratar a un Empresa de diseño y construcción que te ayude con un proyecto en Minneapolis. Si tiene preguntas, lee las valoraciones de otros propietarios o dirígete a la sección de consejos para obtener una segunda opinión.
Contacta fácilmente con Empresas de diseño y construcción
Si estás navegando por Houzz y tienes a un profesional en mente, te darás cuenta que solicitar un presupuesto es más fácil que nunca. Desde tu panel de control podrás administrar todas las solicitudes que mandaste a Empresas de diseño y construcción .
Empresas de diseño y construcción en España