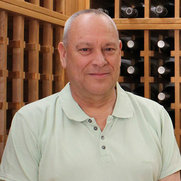 Wineware Racks and Accessories Ltd
5 premios Houzz
3 insignias Houzz
Contacto:
Chris Wellman
Unit 12, Brookside Business Park
Brookside Avenue
Rustington, West Sussex BN16 3LP
Reino Unido
Coste medio de los trabajos:
£99.900 - 50,000.00
The cost of each job depends on the materials, type of racking, size of racking, storage capacity and the location. We can provide a a whole host of different options in either solid pine or solid oak, as well as metal racking for a more modern feel. No area is too big and no area is too small and we pride ourselves on our customer service. Contact us today and we can provide you with a quote and 3D design for FREE!
Categoría:
Diseño y fabricación de bodegas
https://www.houzz.es/pro/wineware copiada al portapapeles
Encuentra Diseño y fabricación de bodegas para hacer realidad tu proyecto
¿Cansado de leer todos los tutoriales de bricolaje? Estamos para ayudarte. En Houzz contamos con más de 1 millón de profesionales del hogar, por lo que encontrarás al Diseño y fabricación de bodegas de confianza adecuado para tu proyecto en Rustington.
Lee valoraciones de particulares como tú en Rustington
Lee las valoraciones de los propietarios antes de contratar a un Diseño y fabricación de bodegas que te ayude con un proyecto en Rustington. Si tiene preguntas, lee las valoraciones de otros propietarios o dirígete a la sección de consejos para obtener una segunda opinión.
Contacta fácilmente con Diseño y fabricación de bodegas
Si estás navegando por Houzz y tienes a un profesional en mente, te darás cuenta que solicitar un presupuesto es más fácil que nunca. Desde tu panel de control podrás administrar todas las solicitudes que mandaste a Diseño y fabricación de bodegas.
Diseño y fabricación de bodegas en España