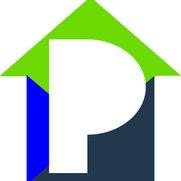 Peak Custom Remodeling Corporation
4 premios Houzz
3 insignias Houzz
Contacto:
3106 Lord Baltimore Dr. Suite 210
Baltimore, MD 21244
Coste medio de los trabajos:
3.000 USD - 100.000 USD
Cost depends on the size and scope of the project, the measurements of the home, and the type of products and accessories desired.
https://www.houzz.es/pro/peakcustomremodeling copiada al portapapeles
Encuentra Empresas de ventanas para hacer realidad tu proyecto
¿Cansado de leer todos los tutoriales de bricolaje? Estamos para ayudarte. En Houzz contamos con más de 1 millón de profesionales del hogar, por lo que encontrarás al Empresa de ventanas de confianza adecuado para tu proyecto en Baltimore.
Lee valoraciones de particulares como tú en Baltimore
Lee las valoraciones de los propietarios antes de contratar a un Empresa de ventanas que te ayude con un proyecto en Baltimore. Si tiene preguntas, lee las valoraciones de otros propietarios o dirígete a la sección de consejos para obtener una segunda opinión.
Contacta fácilmente con Empresas de ventanas
Si estás navegando por Houzz y tienes a un profesional en mente, te darás cuenta que solicitar un presupuesto es más fácil que nunca. Desde tu panel de control podrás administrar todas las solicitudes que mandaste a Empresas de ventanas.
Ventanas en España
Servicios relacionados