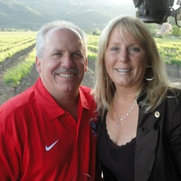 Four Seasons Sunrooms Kitchen and Bath
https://www.houzz.es/pro/annarborfourseasons/ copiada al portapapeles
2 insignias Houzz
Coste medio de los trabajos:
$30.000 -
Cost can vary considerably depending on many factors including foundation condition, sunroom size, materials used, etc. We offer financing options! Call to set up a free in home consultation to learn more about your home possibilities.
Licencia:
Mi Lic 2102205371
Four Seasons Sunrooms Kitchen & Bath of Ann Arbor has been a family owned franchise for over 26 years. Our company is operated by Bob & Tammie Clark, who have over 35 years of experience in the industry. We are tried and true, highly recommended, boast an impeccable reputation, dependable, excellent customer service and internationally recognized as the Industry leader. We set the standard! Our projects are custom designed to fit your home and fit your budget. We offer financing options including 12 Months Same as Cash. Our additions offer all glass or conventional roof, skylights are available. Our glass is a patented design ConServaGlass that allows you to keep your room cool in the summer and warm in the winter. We are the ONLY sunroom company that creates this unique and beautiful addition that you can use 365 days a year. We dare you to compare our product. Visit our showroom to experience our Glass Demonstration and sit in full size displays our of additions. We have portfolio's full of our projects, before and after photos and customer testimonials. We offer FREE catalogs showing the largest variety in the industry and FREE In-Home Design Consultations. CALL or VISIT US TODAY!
Servicios prestados:
Sunroom Design & Construction, Sunroom Additions
Zonas de trabajo
Ann Arbor, Barton Hills, Bridgewater, Dexter, Saline, Ypsilanti
Premios:
National Sunroom Association Award for Best Sunroom Design Franchise Top Sales in Mid-Continent United States
Escribe una valoración
3 valoraciones para Four Seasons Sunrooms Kitchen and Bath
Fecha del proyecto
dic. 2018
Precio del proyecto
50.000 € - 100.000 €
Run away from this company. They "finished" our job four months late. Then tried to shake us down for a final payment even though the room still leaked. At least four attempts to fix the leak and it might finally be solved. Attempted to charge 4x market pricing for two extras, ended up taking care of one ourself, found out about the other one after I returned home from a business trip. If you're reading this...\do yourself a favor and find someone else.
Fecha del proyecto
sept. 2016
Precio del proyecto
50.000 € - 100.000 €
4 seasons added a stick built sunroom to the back of our typical late 60's colonial style home. Bob was great to work with and guided us through this process to fit our project into our budget. His crew were professional and completed the work well.

Comentario de Four Seasons Sunrooms Kitchen and Bath:
Thank you so much for the wonderful review. We are so glad to hear we fit your budget and that you were happy with the install and the crew. We take pride in each and every project and feel it is an honor to work with each one of our clients!
Fecha del proyecto
mar. 2016
Precio del proyecto
50.000 € - 100.000 €
We had Four Seasons build a sunroom and two decks as an addition to our house. The work was done on time and all the contractors and their employees were friendly / top notch. Bob (owner) went out of his way to make sure everything was completed to our satisfaction... and it was. We were highly satisfied in all facets of this major project. We couldn't have been more pleased with the outcome and the sunroom is by far the most used and complimented part of our home. I would highly recommend Four Seasons (Ann Arbor) to anyone wanting a sunroom. We have also used them since the sunroom on a bathroom upgrade. Our kitchen is next and they will be the only contractor we use.
Patios, cubiertas y cercados en España
Patios, cubiertas y cercados en Valencia
·
Patios, cubiertas y cercados en Sevilla
·
Patios, cubiertas y cercados en Zaragoza
·
Patios, cubiertas y cercados en Málaga
·
Patios, cubiertas y cercados en Murcia
·
Patios, cubiertas y cercados en Palma de Mallorca
·
Patios, cubiertas y cercados en Las Palmas de Gran Canaria
·
Patios, cubiertas y cercados en Bilbao
·
Patios, cubiertas y cercados en Alicante
·
Patios, cubiertas y cercados en Córdoba