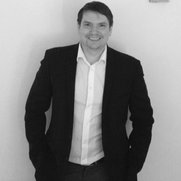 Buildwiseonecompanyfoursolutions Ltd.
2 premios Houzz
1 insignia Houzz
Contacto:
Ion Patriche
London, Londonderry N3 3QN
Reino Unido
Coste medio de los trabajos:
10.000 GBP - 1.000.000 GBP

https://www.houzz.es/pro/office786 copiada al portapapeles
Founded in 2009, Buildwise One Company Four Solutions Ltd has been providing quality building services to clients within a range of sectors for over seven years. Over time we have grown as a company gaining the trust and respect of our clients through our hard work and dedication to quality. Founder, Ion Patriche, has worked within the construction industry for over 16 years and has always believed in the basic principles of working hard to do job right, first time, therefore providing an efficient and cost effective service to his clients. This has been the main focus of Buildwise One Company Four Solutions since day one and will be so for many years to come. Our motto : How we anything,is how we do everything ! Why BuildWise? We are very serious when it comes to building services. We are providing our clients with the best value for money that's out there in the building industry. Because we have a system in place that's guaranteed to provide the best quality and value there is in this industry. No 1 we design your project! We have a team of architects, structure engineers, quantity surveyors and engineers that we have built relationship over the years and together we are committed to excellence. No 2 we plan your project! We have managers, quantity surveyors and special programming that help us plan the best way to see a project through. No3 we build it! We have a vast team of experience tradesman and the best deals when it comes to purchasing building materials, bathrooms and kitchens . No4 We will maintain it! All our work comes with our own warranty and if that isn't enough we have the best public liability in place. No5 We have been recognized by the major government standards and regulators agencies in the industry and been approved by: ConstructionLine (pre-qualified government contractor), Gas Safe (high qualifications in gas, heating and energy systems) CHAS (health and safety tested and approved by government), Trustmark (government endorsed standards) and Environment agency. (waste and environment control licenses)
Servicios prestados:
BuildWiseOneCompantFourSolutions Ltd : is specialized in project management of building,maintanance and refurbishment projects of all sizes and types in London area: DESIGN PLAN BUILD MAINTAIN
Zonas de trabajo
LONDON AREA
Premios:
We have been recognized by the major government standards and regulators agencies in the industry and been approved by: ConstructionLine, Gas Safe, CHAS, Trustmark and Environment agency.
Escribe una valoración
4 valoraciones para Buildwiseonecompanyfoursolutions Ltd.
Precio del proyecto
10.000 € - 49.999 €
They did a very good job in tricky circumstances because our previous contractor had gone bust - picking up a job which has been started by someone else is difficult and Buildwise were very helpful and flexible.
Precio del proyecto
50.000 € - 100.000 €
A full suite of works including new ceilings, lowering floors as well as new kitchen and bathrooms plus painting, plastering and tiling. Overall very helpful, patient and accommodating. A professional standard of work along with tailored, helpful advice and recommendations.
Precio del proyecto
1.000 € - 9.999 €
Retiling bathroom, fixed linking pipes and caved in ceiling. Very happy with all work carried out. I recommend them without any hesitation. Freya

Precio del proyecto
1.000 € - 9.999 €
Very happy with the work done by Buildwise. The team were punctual, professional, fast, and efficient. Apart from delivering to a high standard, the two things that really stood out for me were: 1. Intelligent consultation and alternatives were offered. 2. They were very respectful of my property. I wouldn't hesitate to hire them again.
Encuentra Empresas de diseño y construcción para hacer realidad tu proyecto
¿Cansado de leer todos los tutoriales de bricolaje? Estamos para ayudarte. En Houzz contamos con más de 1 millón de profesionales del hogar, por lo que encontrarás al Empresa de diseño y construcción de confianza adecuado para tu proyecto en London.
Lee valoraciones de particulares como tú en London
Lee las valoraciones de los propietarios antes de contratar a un Empresa de diseño y construcción que te ayude con un proyecto en London. Si tiene preguntas, lee las valoraciones de otros propietarios o dirígete a la sección de consejos para obtener una segunda opinión.
Contacta fácilmente con Empresas de diseño y construcción
Si estás navegando por Houzz y tienes a un profesional en mente, te darás cuenta que solicitar un presupuesto es más fácil que nunca. Desde tu panel de control podrás administrar todas las solicitudes que mandaste a Empresas de diseño y construcción .
Empresas de diseño y construcción en España