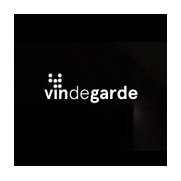 Vin de Garde Wine Cellars Inc.
Valórame
Vancouver, British Columbia, Canadá
7 premios Houzz
4 insignias Houzz
Contacto:
Billy Carpenter
001-1125 Vernon Drive
Vancouver, British Columbia V6A3P5
Canadá
Coste medio de los trabajos:
1.000 USD - 120.000 USD
We are happy to help calculate costs for your project when we have a complete understanding of your expectations.
Categoría:
Diseño y fabricación de bodegas
https://www.houzz.es/pro/modern-wine_cellars copiada al portapapeles
Our sommelier designed wine cellars provide connoisseurs around the world with the opportunity to store their collections beautifully and efficiently – eliminating the boundaries between proper wine storage environments and contemporary design aesthetics.
As the first to market in the wine cellar industry, Vin de Garde's climate controlled cellar environments are continuously improving via new technologies and scientific breakthroughs.
All of our patented products are fabricated in North America, using minimal, premium materials that allow for greater capacity, maximum airflow and simple installation.
Servicios prestados:
Wine Cellar Design, Wine Cellar Installation
Zonas de trabajo
Vancouver, California, New York, Texas, Florida, Toronto, Whistler
Premios:
Best of Houzz 2016 Best of Houzz 2015 Best of Houzz 2014 Best of Houzz 2013 Winner of the 26th Annual BIA Renaissance Building & Remodeling Awards: Aukai Wine Wall http://bit.ly/aukaiwinewall Nominated for "Peoples Design Award" by Cooper-Hewitt Smithsonian Institute for "Nek-Rite Series"
Escribe una valoración
9 valoraciones para Vin de Garde Wine Cellars Inc.

Fecha del proyecto
agosto de 2018
Precio del proyecto
1.000 € - 9.999 €
Billy at Vin de Garde has a unique eye and wine cellar products that make spaces sing. SImple in their elegance and modern in design, we love collaborating with Billy to come up with innovatie solutions for storing wine and creating evocative spaces. Synthesis Design looks forward to our next collaboration.

Fecha del proyecto
marzo de 2016
Precio del proyecto
1.000 € - 9.999 €
My wife and I were looking for a contemporary wine room solution for our basement. I looked at a variety of technologies from back lit LED panels to wall and counter mounted racking systems. I found Vin de Garde on Houzz and was impressed with the look and feel of their designs. Our wine display is everything that we had hoped for. Sleek, modern and truly unique!. The custom overlapping acrylic panels look amazing! Shauna at Vin de Garde answered ALL of my questions and provide the details that I needed to frame the space correctly and build into my design LED lighting above and below the panels. We are very happy with the quality of our panels and the exacting specifications from Vin de Garde and would highly recommend them to anyone considering a wine room or display.





Fecha del proyecto
abril de 2016
Precio del proyecto
1.000 € - 9.999 €
Shauna at Vindegarde is very helpful when it comes to sourcing out the proper racking systems for my cellar projects. The leadtime is right on track and the prices are very reasonable. I can always count on Vindegarde to supply me with excellent service and materials.
15 de Septiembre de 2016
Última modificación:

19 de Septiembre de 2016
Fecha del proyecto
noviembre de 2014
Precio del proyecto
50.000 € - 100.000 €
Our company purchase several wine wall kits to use in our custom cabinetry. The product arrive in a timely manner and looks beautiful. We installed the system quickly and the end results are stunning. The design is simple and elegant and our client is extremely happy with the product. We will definitely recommend Vin de Garde to our future clients.
Fecha del proyecto
enero de 2014
Precio del proyecto
1.000 € - 9.999 €
I worked with Vin de Garde on different designs and we came up with something that looked great. I handled the install myself and it went very well. A very professional an easy to work with company!
Fecha del proyecto
octubre de 2014
Precio del proyecto
Menos de 1.000 €
Very professional and helpful with the design we required for our limited space. Gave me good alternatives and suggestions that worked best for them and me. Totally satisfied with the final product and their service plus their follow up after the end of the project.

Fecha del proyecto
noviembre de 2014
Precio del proyecto
1.000 € - 9.999 €
My wife and I are very pleased with our new wine wall from Vin de Garde. We found pictures of one of there previous installations and wanted to build something similar for our wine cellar. We found the company very easy to work with and very professional. Their design team created detailed drawings that we were able to pass back and forth over email making the project very efficient. When I did need to call, they took my call right away. The wall parts came professionally packed in a solid crate with no damage. Installation was straight forward and easy enough for me to complete on my own. We love the look of our new wine cellar and have already received compliments from our friends. Highly recommend.

We at Curious Yellow Design worked with Vin de Garde on a stunning wine room for one of our New York City clients. Not only were they incredibly professional and quality driven, they were creative and a genuine pleasure to work with. We couldn't have been happier with the unique result. http://www.houzz.com/projects/129110/Vin-de-Garde-Custom-Wine-Cellar--New-York--Nek-Rite-Series--Wine-Wall-Series-

Fecha del proyecto
mayo de 2013
Precio del proyecto
1.000 € - 9.999 €
I have had the pleasure of collaborating with the incredibly talented team at Vin de Garde on some furniture designs. Their excellence in idea conceptualization, extremely high level of competence in 3d modelling, and swift ability to expertly manufacture flawless work has surpassed all of my expectations. Excited to work more with this outstanding company.
13 de Junio de 2013
Última modificación:

21 de Junio de 2013
Encuentra Diseño y fabricación de bodegas para hacer realidad tu proyecto
¿Cansado de leer todos los tutoriales de bricolaje? Estamos para ayudarte. En Houzz contamos con más de 1 millón de profesionales del hogar, por lo que encontrarás al Diseño y fabricación de bodegas de confianza adecuado para tu proyecto en Vancouver.
Lee valoraciones de particulares como tú en Vancouver
Lee las valoraciones de los propietarios antes de contratar a un Diseño y fabricación de bodegas que te ayude con un proyecto en Vancouver. Si tiene preguntas, lee las valoraciones de otros propietarios o dirígete a la sección de consejos para obtener una segunda opinión.
Contacta fácilmente con Diseño y fabricación de bodegas
Si estás navegando por Houzz y tienes a un profesional en mente, te darás cuenta que solicitar un presupuesto es más fácil que nunca. Desde tu panel de control podrás administrar todas las solicitudes que mandaste a Diseño y fabricación de bodegas.
Diseño y fabricación de bodegas en España