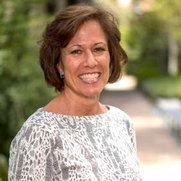 KitchensNClosets of Charleston
3 premios Houzz
3 insignias Houzz
Contacto:
Shoshanna Richek
North Charleston, SC 29418
Coste medio de los trabajos:
$2,500 - 45,000
From glide-out shelving solutions, closets (wood or melamine), Kitchen remodels and brand new.
Licencia:
Retail License SC upon request
https://www.houzz.es/pro/kitchensnclosets copiada al portapapeles
Shoshanna Richek, an organizational designer, loves to work with people, especially when she can serve as the problem solver. She is passionate about her work and works tirelessly to offer exceptional service and value. Her background is quite diverse from hospitality management to owning and operating a marketing firm for many years. Shoshanna brings her high standards of business operations, holistic life-style, open-mind and creativity to your home to help you create your space, just the way you want it. Her genuine interest in your satisfaction is evident from the first phone call to an ongoing relationship. KitchensNClosets of Charleston, offers full service design and sales for kitchens, closets, outdoor kitchens and ShelfGenie design and sales plans. We offer Indoor Cabinetry Design & Sales: Kitchen, Pantry, Laundry Room, Mud Room, Bathroom, Office including Window Seats, Closet Design and Sales plus ShelfGenie Design and Sales: Retrofit existing cabinetry with Glideout solutions for better accessibility and functionality.
Servicios prestados:
3D Rendering, Custom Cabinets, Custom Kitchen Cabinets, Custom Walk-in Closets, Floor Plans, Kitchen Design, Pantry Design, Kitchen Remodeling, Closet Design
Zonas de trabajo
Charleston, Charleston Afb, Goose Creek, Hanahan, Ladson, Lincolnville, N Charleston, North Charleston, Summerville, Mount Pleasant, James Island, Johns Island
Escribe una valoración
9 valoraciones para KitchensNClosets of Charleston
My wife and I began planning our kitchen remodeling project with the usual trepidation that probably most homeowners feel when they are about to spend a lot of money, and have to hire various contractors that may not live up to your expectations. This uneasiness was put to rest when we met the staff members at South Star Cabinetry & Granite. On our first visit to the showroom, the granite staff walked us through their warehouse, showed and explained all the various granite top choices and explained their customize cutting and installation process. The cabinetry staff and especially our designer Shoshana Szuch could not have been more informative and helpful. She listened to our desires and needs, and visited our home to help plan out the new design and suggest storage saving ideas, that we incorporated into the new cabinet design. The cabinetry installation began only 3 weeks after we placed our order and the installation crews were excellent. Extremely professional, both the cabinet installers and the granite counter installers made sure that every item was properly placed and aligned; and they did not complete their jobs until we were totally satisfied. We could not be happier with the product selection, service and installation that was afforded us by our dealing with South Star; and would highly recommend them to anyone planning a kitchen remodeling.
24 de Mayo de 2018
Última modificación:

24 de Mayo de 2018
Shoshanna did my kitchen renovations of cabinetry and under counter lighting. She did an excellent design of my kitchen cabinetry! I love everything about my cabinets-color, style, craftsmanship, and design! These are really nice sturdy cabinets, and I really like having all the pull out drawers in the cabinets, as well as the most impressive spice cabinet! Everyone that visits is in awe of the spice cabinet. Shoshanna viewed my kitchen before renovations to understand all that was needed to accommodate in the new plans. She designed a perfect, functional kitchen. Moving everything back in was so simple to just follow her plan where everything went: baking section, coffee section, utensils, pots, pans, plates...Everything was accounted for and fit perfectly and spacious in the new kitchen! Shoshanna was always available for any questions or concerns 24/7! She then helped me order the under counter lighting and provided installation, which was beyond her original plan with me on cabinets. She always helped and offered assistance beyond the cabinets to aid with the final completion of the kitchen. I have a friend and a professional!
Our walk in closet was a mess! I hated the 'industrial' shelving that was too high, impractical and plain ugly. Shoshanna designed a closet that meets our needs. Plenty of storage space for hanging and stacking clothes, towels and linens, blankets, shoes. My husband's chest of drawers fits beautifully against one wall. We added a cabinet with 4 shelves and hamper below. Everything is within easy reach and there is NOTHING on the floor!!! Shoshanna arranged for an expert to prep the room (carpet removal, new flooring and painting) and to secure the cabinetry all in 2 days. The cost was reasonable and we couldn't be happier. We leave the closet door open now!

I have known Shoshanna professionally for a number of years now, and watched how she works with her clients. She seeks to understand them and their project goals and then able to bring the right things to the table to help execute it. She makes serving her clients a top priority. We recently collaborated on a Japanese inspired contemporary cherry hutch. She was a pleasure to work with and helped to effectively communicate the clients end goals and desire for the project.
31 de Marzo de 2017
Última modificación:

31 de Marzo de 2017
Ms. Shoshanna Szuch is a delight to work with. She had great ideas for solving my storage problems while simultaneously respecting my budget. I plan to use her expertise for three other storage projects in my home. I am thrilled with my ShelfGenie solutions. The ergonomics and quality of the units means I no longer have to sprawl on the kitchen floor searching in the back of my base cabinets for that illusive pot or baking dish.
I was pleased to be paired up with someone who not only was knowledgeable on cabinetry but also very personable., We discussed what I was looking for, the options she had to offer, finally settling on pull out drawers and a rolling spice rack. I cannot begin to tell you how much we have enjoyed both installs.
We met Shoshanna, the Representative for In & Outdoor Cabinetry, at a home improvement show. She was extremely professional and friendly from start to finish. She came to out home to measure and discuss our needs & preferences and made some great suggestions. When the cabinets arrived, we were very impressed with the high quality & workmanship. Working with Shoshanna and this company was a wonderful & smooth experience and we highly recommend them!
I was looking to have a custom closet done for my master bedroom. Shoshanna was professional & nice to work with. She came to measure, came up with an idea to suit my needs & delivered a great product. I'm very happy with my custom closet:))

I am a custom home builder and Shoshanna did the design for one of my clients. They were completely stuck with a design problem that we could not figure out. Shoshana had the idea that made the entire cabinet design come together.
Encuentra Empresas de instalación y reformas de cocinas y baños para hacer realidad tu proyecto
¿Cansado de leer todos los tutoriales de bricolaje? Estamos para ayudarte. En Houzz contamos con más de 1 millón de profesionales del hogar, por lo que encontrarás al Empresa de instalación y reformas de cocinas y baños de confianza adecuado para tu proyecto en North Charleston.
Lee valoraciones de particulares como tú en North Charleston
Lee las valoraciones de los propietarios antes de contratar a un Empresa de instalación y reformas de cocinas y baños que te ayude con un proyecto en North Charleston. Si tiene preguntas, lee las valoraciones de otros propietarios o dirígete a la sección de consejos para obtener una segunda opinión.
Contacta fácilmente con Empresas de instalación y reformas de cocinas y baños
Si estás navegando por Houzz y tienes a un profesional en mente, te darás cuenta que solicitar un presupuesto es más fácil que nunca. Desde tu panel de control podrás administrar todas las solicitudes que mandaste a Empresas de instalación y reformas de cocinas y baños.
Diseñadores e instaladores de cocinas y baños en España
Servicios relacionados