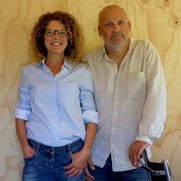 Walk Interior Architecture & Design
12 premios Houzz
4 insignias Houzz
Contacto:
Gary Richmond
The Cricketers
Romsey Road, Kings Somborne
Stockbridge, Hampshire SO20 6PR
Reino Unido
Coste medio de los trabajos:
£10000 - £1000000
Design fees for our projects start at £1000 dependent on the size. Please contact us for more details on the cost breakdown or visit our website
https://www.houzz.es/pro/walkid2 copiada al portapapeles
Encuentra Interioristas y decoradores para hacer realidad tu proyecto
¿Cansado de leer todos los tutoriales de bricolaje? Estamos para ayudarte. En Houzz contamos con más de 1 millón de profesionales del hogar, por lo que encontrarás al Interioristas y decoradores de confianza adecuado para tu proyecto en Stockbridge.
Lee valoraciones de particulares como tú en Stockbridge
Lee las valoraciones de los propietarios antes de contratar a un Interioristas y decoradores que te ayude con un proyecto en Stockbridge. Si tiene preguntas, lee las valoraciones de otros propietarios o dirígete a la sección de consejos para obtener una segunda opinión.
Contacta fácilmente con Interioristas y decoradores
Si estás navegando por Houzz y tienes a un profesional en mente, te darás cuenta que solicitar un presupuesto es más fácil que nunca. Desde tu panel de control podrás administrar todas las solicitudes que mandaste a Interioristas y decoradores.