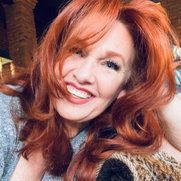 Leanne Michael L U X E lifestyle design
5% of Profits are Donated to Charities
Proceeds go to abolishing animal cruelty
Insignias
Fines de semana disponible
6 premios Houzz
6 insignias Houzz
Contacto:
Leanne Michael
Contact for Appointment
San Diego, CA 92103
Coste medio de los trabajos:
25.000 USD - 1.000.000 USD
Every project is uniquely different which ultimately reflects the over all lifestyle of the client through a comprehensive design plan. As well as being more than happy to create within any reasonable budget most often through custom design and repurposing existing quality furnishings while mindfully sourcing through sometimes unconventional methods on our exuberant hunts for quality one-of-a-kind treasures that help stretch the budget yet never compromise the integrity of the design.
https://www.houzz.es/pro/leannemichael copiada al portapapeles
Encuentra Interioristas y decoradores para hacer realidad tu proyecto
¿Cansado de leer todos los tutoriales de bricolaje? Estamos para ayudarte. En Houzz contamos con más de 1 millón de profesionales del hogar, por lo que encontrarás al Interioristas y decoradores de confianza adecuado para tu proyecto en San Diego.
Lee valoraciones de particulares como tú en San Diego
Lee las valoraciones de los propietarios antes de contratar a un Interioristas y decoradores que te ayude con un proyecto en San Diego. Si tiene preguntas, lee las valoraciones de otros propietarios o dirígete a la sección de consejos para obtener una segunda opinión.
Contacta fácilmente con Interioristas y decoradores
Si estás navegando por Houzz y tienes a un profesional en mente, te darás cuenta que solicitar un presupuesto es más fácil que nunca. Desde tu panel de control podrás administrar todas las solicitudes que mandaste a Interioristas y decoradores.