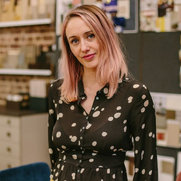 Kia Designs
Still Taking on 2020 Projects!
9 premios Houzz
6 insignias Houzz
Contacto:
Kia Stanford
LM11.0G.2 THE LEATHER MARKET
11-13 Weston Street
London, Greater London SE1 3ER
Reino Unido
Coste medio de los trabajos:
£100,000 - 5,000,000
£1650 per room design fee for our studio service (Min 3 rooms) £2750 per room for our head Interior Designer, Kia Stanford 25% buying fee on the trade prices for purchases. We like to be a little bit different, we state our prices and charges here on the website so you can see exactly how much you will be paying. No extra charges, this means that we can all sit back and relax from the beginning of the project knowing that we are not going to be going over budget due to our design fees!
https://www.houzz.es/pro/kiadesigns copiada al portapapeles
Encuentra Interioristas y decoradores para hacer realidad tu proyecto
¿Cansado de leer todos los tutoriales de bricolaje? Estamos para ayudarte. En Houzz contamos con más de 1 millón de profesionales del hogar, por lo que encontrarás al Interioristas y decoradores de confianza adecuado para tu proyecto en London.
Lee valoraciones de particulares como tú en London
Lee las valoraciones de los propietarios antes de contratar a un Interioristas y decoradores que te ayude con un proyecto en London. Si tiene preguntas, lee las valoraciones de otros propietarios o dirígete a la sección de consejos para obtener una segunda opinión.
Contacta fácilmente con Interioristas y decoradores
Si estás navegando por Houzz y tienes a un profesional en mente, te darás cuenta que solicitar un presupuesto es más fácil que nunca. Desde tu panel de control podrás administrar todas las solicitudes que mandaste a Interioristas y decoradores.
Decoradores en España
Servicios relacionados