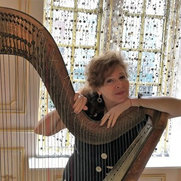 Solomonic Couture for The Home
1 premio Houzz
4 insignias Houzz
Contacto:
Larisa Belenitsky
New York, NY 10001
Coste medio de los trabajos:
500 USD - 50.000 USD
The cost includes consultation/measurements, fabrication and installation.
https://www.houzz.es/pro/solomonic copiada al portapapeles
We are an exclusive designer's studio and workroom with a European touch, good taste, and true craftsmanship specializing in design window treatments, upholstery, slipcovers, pillows, etc. and well known for the impeccable quality, taste, and versatility, prompt delivery, and competitive pricing. Larisa founded Solomonic Couture for the Home in 2002. Her passion for couture, impeccable work, and attention to detail has driven Solomonic to be recognized by designers, decorators, and couture store owners.
Servicios prestados:
Blind Installation, Blinds & Shades Sales, Custom Blinds & Shades, Custom Drapery, Motorized Blinds, Custom slipcovers and coverlets
Zonas de trabajo
Astoria, Hoboken, Jersey City, New York, Queens, Brooklyn
Premios:
Larisa has Award of Merit from New York School of Art and Design, has window treatment specialist certificate from Window Coverings Association of America. Solomonic Couture created two baby rooms that were presented at Women Entertainment TV as Platinum Baby Collection.
Escribe una valoración
13 valoraciones para Solomonic Couture for The Home
I was really pleased with the professionalism and nice attitude of the company members. My order was done in time and the quality was perfect. Larisa is a great designer and helped us a lot to select the best color combinations for paint and wall paper, for curtains and comforter fabric.
Usuario de Houzz-267161330
Excellent work! Loved it! Had all window treatments done by Solomonic Couture for the entire house. All done with great taste in materials and style.
Solomonic Couture For The Home is an excellent place where your dreams coming true. I had a wonderful experience with Larisa and her team. Everyone is very professional and they have the best customer service! Larisa have a great eye and always excellent at problem solving and in helping to bring every project together. She was also extremely kind and patient with my clients and I truly appreciated her professionalism. All in all working with Larisa is great creative experience and I highly recommend Solomonic Couture for any interior design projects.
11 de Enero de 2019
Última modificación:

11 de Enero de 2019

Larisa is very professional and truly cares about the quality of her work. She is always available and involved in all aspects of the job. Her prices are very fair and she gets things done in a timely manner. She's a very nice person too! I highly recommend her.

Comentario de Solomonic Couture for The Home:
Thank you so much Deborah for your great review.
Always a pleasure to work with you to create beautiful pieces for your clients projects. You are a thoughtful creative designer with distinguish taste, who is not afraid of colors, patterns and very attentive to details. Looking forward to many more projects together.
From our first meeting, I was delighted with my experience with Larisa. She designed and installed some custom window treatments for our living area, office and bedroom. Each room has roller shades underneath, blackout in the bedroom and opaque ones in the office and living room that provide privacy while allowing light to come through. Larisa found beautiful fabrics for the primary curtains. The construction details are flawless: whether opening side to side or top to bottom, the fabric gathers perfectly to look equally well whether open or closed. Installation went off without a hitch. The project was completed right on schedule and we are still as delighted today as we were when they were first installed. She also reupholstered some antique dining room chairs for us, finding the perfect fabric. We get compliments on them every time we have guests over. I highly recommend Larisa and will use her again anytime I can.




Excellent, professional on every level. Larisa is a joy to work with. Everything she does is sheer perfection, always willing to please.
I may just be the luckiest Interior Designer in NYC having my office located in the same building as Solomonic! Larissa, the Owner, does an outstanding job as a small, boutique upholstery and window treatment shop. What I like about Solomonic is that she gives you the attention as if it were your own studio, but not having the expense and headache of actually running your own shop! She is extremely attentive to every detail! I hesitate to write a good review because I am afraid she will become so popular that she will no longer have time for my jobs. But " live and let live". Thanks to other reviewers I have found great vendors over the years. I am tempted to give her 4 stars because she leaves her studio promptly at 5pm, so don't show up at 5:01 Lol
4 de Enero de 2019
Última modificación:

4 de Enero de 2019

I have been working with Solomonic Couture for years on many of my residential and commercial projects. As an interior designer, I always want to make sure my clients window treatment and upholstery are of the highest quality and looking spectacular. This is exactly what Solomonic delivers every time! Solomonic Couture creates beautiful window treatment. They understand home design and are committed to providing the very best in quality and service. I am looking forward to working together on future projects and highly recommend Solomonic Couture for your home, hospitality and commercial projects. Marie Burgos

Comentario de Solomonic Couture for The Home:
Dear Marie,
Thank you very much for the review. I love working for you. You have a wonderful taste and your projects are very different but always beautiful. You always can find some gorgeous leather chair or antique rug or robe that could be created into wall artwork. All spaces you design create sophisticated look and at the same time express your clients characters. The furniture and lights you design are wonderful and I hope they will find a way to many houses and apartments.
Perfect quality, great taste and understanding of my needs, everything was on time with some gift things. Hard to believe those days to get that wonderful service. Thank you
If you want beautifully fabricated items for your home, then this is the place to go. Everything is done with care and the utmost attention to detail.

Comentario de Solomonic Couture for The Home:
Dear Philip, thank you for the review. I love making beautiful things for your projects. The fabrics and trims are so tastfully selected, the designs are so gorgeous and upscale. I always enjoy to see how your ideas transform spaces to sophisticated interiors.

The owner Larisa Is an extraordinarily creative human being! Plus, she is a brilliant mathematician and always knows exactly how much fabric to use, when and where. This avoids over ordering and saving funds that as a designer I pass on to my clients. Larisa is a superb listener so she totally understands what is needed for the client. She helps with sketching and ideas. Her work men and women are carefully chosen by her and trained to the highest of standards Have recommended many people and they have all given her top level reviews

Comentario de Solomonic Couture for The Home:
Dear Arlene, thank you for your great review. It is always a pleasure to execute your ideas to beautiful pieces. You have a very sophisticated, distingush taste and you are a wonderful person. I wish we can meet more often and create many more projects for you and your clients.

I hired Solomonic Couture for The Home twice, first in 2005 and then again in 2015. It was a pleasure to work with the owner, Larisa. The work product was great and it was done in a timely manner. Larisa's professionalism and creativity are exactly what we needed for the redesign of our home.
Ver todas las 13 valoraciones
Encuentra Empresas de cortinas, persianas y estores para hacer realidad tu proyecto
¿Cansado de leer todos los tutoriales de bricolaje? Estamos para ayudarte. En Houzz contamos con más de 1 millón de profesionales del hogar, por lo que encontrarás al Empresa de cortinas, persianas y estores de confianza adecuado para tu proyecto en New York.
Lee valoraciones de particulares como tú en New York
Lee las valoraciones de los propietarios antes de contratar a un Empresa de cortinas, persianas y estores que te ayude con un proyecto en New York. Si tiene preguntas, lee las valoraciones de otros propietarios o dirígete a la sección de consejos para obtener una segunda opinión.
Contacta fácilmente con Empresas de cortinas, persianas y estores
Si estás navegando por Houzz y tienes a un profesional en mente, te darás cuenta que solicitar un presupuesto es más fácil que nunca. Desde tu panel de control podrás administrar todas las solicitudes que mandaste a Empresas de cortinas, persianas y estores.
Cortinas, persianas y estores en España
Cortinas, persianas y estores en Ibiza
·
Cortinas, persianas y estores en Leganés
·
Cortinas, persianas y estores en Móstoles
·
Cortinas, persianas y estores en Marbella
·
Cortinas, persianas y estores en Vitoria
·
Cortinas, persianas y estores en Granada
·
Cortinas, persianas y estores en Oviedo
·
Cortinas, persianas y estores en Sabadell
·
Cortinas, persianas y estores en Jerez de la Frontera
·
Cortinas, persianas y estores en Santa Cruz de Tenerife