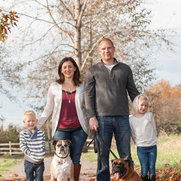 Streamline Design Ltd. - Kevin Simoes
Valórame
Abbotsford, British Columbia, Canadá
4 premios Houzz
5 insignias Houzz
Contacto:
Streamline Design
34807 Bateman Rd.
Abbotsford, British Columbia V2S 7Y8
Canadá
Coste medio de los trabajos:
$2,500 - 20,000
In the grand scheme of your project, our services are typically one percent of total construction costs... one drawing/detail oversight and/or poor design decision, can easily equate to double our fees in cost overruns and/or resale value losses. "A quality design should add more than it's worth to the end value of your home." - Allen U., realtor and client.
https://www.houzz.es/pro/streamlinedesign copiada al portapapeles
Encuentra Arquitectos para hacer realidad tu proyecto
¿Cansado de leer todos los tutoriales de bricolaje? Estamos para ayudarte. En Houzz contamos con más de 1 millón de profesionales del hogar, por lo que encontrarás al Arquitecto de confianza adecuado para tu proyecto en Abbotsford.
Lee valoraciones de particulares como tú en Abbotsford
Lee las valoraciones de los propietarios antes de contratar a un Arquitecto que te ayude con un proyecto en Abbotsford. Si tiene preguntas, lee las valoraciones de otros propietarios o dirígete a la sección de consejos para obtener una segunda opinión.
Contacta fácilmente con Arquitectos
Si estás navegando por Houzz y tienes a un profesional en mente, te darás cuenta que solicitar un presupuesto es más fácil que nunca. Desde tu panel de control podrás administrar todas las solicitudes que mandaste a Arquitectos.
Arquitectos y diseñadores de edificios en España