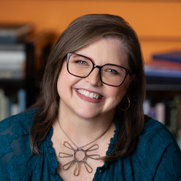 Anne Architecture
Virtual Consultations & Presentations
Call for more details
Insignias
Ganador de 6 Best of Houzz
6 premios Houzz
6 insignias Houzz
Contacto:
Anne Sciarrone
834 Inman Village Parkway NE
Suite 100
Atlanta, GA 30307
Coste medio de los trabajos:
75.000 USD - 5.000.000 USD
Ranges of project costs for which we are well suited based on our past experiences. Your actual costs may vary depending on the scope of your project. Contact us for a consultation about your project. New Homes from $350,000 to 5 Million. Whole Home Renovations $150,000 to $850,000. Historical Renovations $50,000 to $900,000. Kitchens Renovations; $40,000 to $80,000, Finished Basements; $50,000 to $250,000. Room Additions $50,000 to $275,000.
Encuentra Arquitectos para hacer realidad tu proyecto
¿Cansado de leer todos los tutoriales de bricolaje? Estamos para ayudarte. En Houzz contamos con más de 1 millón de profesionales del hogar, por lo que encontrarás al Arquitecto de confianza adecuado para tu proyecto en Atlanta.
Lee valoraciones de particulares como tú en Atlanta
Lee las valoraciones de los propietarios antes de contratar a un Arquitecto que te ayude con un proyecto en Atlanta. Si tiene preguntas, lee las valoraciones de otros propietarios o dirígete a la sección de consejos para obtener una segunda opinión.
Contacta fácilmente con Arquitectos
Si estás navegando por Houzz y tienes a un profesional en mente, te darás cuenta que solicitar un presupuesto es más fácil que nunca. Desde tu panel de control podrás administrar todas las solicitudes que mandaste a Arquitectos.
Arquitectos y diseñadores de edificios en España