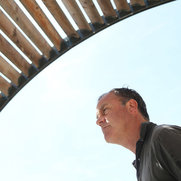 Riccardo Caracciolo design&services
Insignias
Hablo inglés, francés, italiano
3 insignias Houzz
Contacto:
Riccardo Caracciolo
05018 Orvieto Terni
Italia
Información profesional:
Il nostro servizio non si limita solo alla ristrutturazione ma anche alla ricerca della casa dei tuoi sogni.
https://www.houzz.es/pro/riccaracciolo copiada al portapapeles
Descubre mi vídeo destacado
Renovation of exclusive properties in Italy
page_type: prop_plus_profile
Our professional services are geared towards Private and Corporate clients who are passionate for the Italian way of life. We have created a specialty out of giving shape to exclusive properties in the beautiful, cultural and historic areas of Central Italy. Great attention is placed on detail and all the services necessary to provide the essential requirements for modern living while retaining the historic character and style of the individual properties and their landscapes. From our office in the historical centre of Orvieto in Umbria, we provide a complete set of Services that can range from assisting in finding the right property to delivering the completed Italian dream home. - Supervision of job site. - Selection of finishing materials & finitures. - Selection/Research/Restoration of local furniture. Le nostre realizzazioni sono il risultato di una ricerca di equilibrio tra tradizione e legame con il territorio correlato con modernità e stile. Siamo esperti nell'offrire un servizio di ristrutturazione completo che parte dalla progettazione e che segue il committente in tutte le fasi di realizzazione: direzione dei lavori, consulenza su materiali e finiture, consulenza e restauro dell'arredo. Il nostro servizio non si limita solo alla ristrutturazione ma anche alla ricerca della casa dei tuoi sogni.
Servicios prestados:
Ampliamento casa, Costruzione di una nuova casa, Disegno architettonico, Pianificazione degli spazi, Progettazione architettonica, Progettazione bagno, Progettazione cucine, Progettazione edile, Rendering 3D, Ristrutturazione appartamento, Ristrutturazione cucine, Ristrutturazione edilizia, Ristrutturazione seminterrato, Case su misura, Planimetria, Planimetria casa, Schizzi architettonici
Zonas de trabajo
Orvieto, Perugia, Montecassiano, Cortona, Umbria, Toscana
Escribe una valoración
15 valoraciones para Riccardo Caracciolo design&services
Usuario de Houzz-186865972
Riccardo sì è occupato della ristrutturazione dei due appartamenti che ho a Orvieto centro. Ha compreso perfettamente le mie necessità e mi ha dato suggerimenti preziosi. Sono molto soddisfatta del suo lavoro.
18 de Agosto de 2020
Última modificación:

19 de Agosto de 2020
We found an old watermill in Pitigliano, a beautiful spot but the house was okay but not finished. With the help of Riccardo and his advice, tips, it has become a wonderful vacation house for our family and friends. We had all sort of ideas f.e. to restore the kitchen but Riccardo advised not to put bits and pieces together just order a very nice spacious Ikea kitchen which works perfectly. The same for our Maggazino in the old wall of the mill. And still, if we need him, we can call him.


I Maestri Falegnami snc di Graziani e Fabbretti
Collaborare da anni con l'Architetto Caracciolo è per noi motivo di orgoglio e crescita professionale. I suoi progetti sono sempre studiati nei minimi particolari. Le sue ambientazioni sono ricercate ed eleganti ed evidenziano la massima cura dei dettagli, dei materiali utilizzati e dei colori. Realizzazioni uniche, speciali di ambienti che si materializzano in spazi da vivere. I Maestri Falegnami snc

Riccardo looked after us excellently every step of the way, including: helping us choose a property in Orvieto; designing the alterations to help us meet our needs (indeed, helping us shape our needs!); arranging and supervising all the work involved in achieving the design; and sourcing many of the key furnishings. We are very grateful to him and thoroughly recommend him. And we love our Orvieto home! At his core, Riccardo is a very talented, creative designer and architect, and supplements this with great skills as a project manager. He is also an excellent listener and has the knack of handling us as clients persuasively and with good humour and great charm. there turned out to be virtually no problems or stress for us! Riccardo protected us from any problems and resolved them. However, he greatly reduced the chance of any problems thanks to his good judgement, good design and organisation skills, and his network of reliable and talented contacts.
Usuario de Houzz-562223017
Riccardo carried out extensive work for us on our house in Umbria and was always able to bring his very special flair and management talents to the job. Highly recomended for projects large and small.
Sono molti anni che collaboriamo con l'Architetto Riccardo Caracciolo ed è sempre istruttivo e gratificante, riceviamo ogni volta indicazioni dettagliate e precise su come effettuare le lavorazioni e sulla scelta dei materiali, sempre di alta qualità. Risponde rapidamente a tutte le richieste utili alla realizzazione dei lavori. Per tutto questo e molto altro si è creato con l'Architetto un rapporto di collaborazione molto sincero e leale, motivo per il quale ci sentiamo di consigliarlo calorosamente!!!
I had a dream of restoring a house in Italy and setting up a rental business after spending 5 summer holidays renting villas in Italy and France. I met Riccardo thru a family connection and loved his style and quality of work from the start. We first met in Summer 2002. He made this dream possible. He helped me find the right property, design and construction in the right budget and introduced the right people all along the way and much more. I could never have done it without him. After 15 years of rental, the decisions were all the right ones. Clients return to Fondo le Teglie because it is a home away from home.
Riccardo helped us renovate an apartment in Rome that was abandoned for 30 year. It needed a complete restructuring within the constraints of stringent building codes. He produced a great team of diverse trades and coordinated them throughout the project to successful completion. His design produced a bright and airy flow and a very liveable indoor/outdoor space which has been greatly admired by friends and family.
Very good experience in renovating our house in Umbria. Riccardo understood perfectly our needs and wishes and performed a work which has been complimented by our friends architects in Geneva who came to visit us. We can only recommend this architect!
Usuario de Houzz-62154896
Riccardo Caracciolo e' un professionista dal gusto molto raffinato ed elegante . Abbiamo realizzato alcuni progetti insieme ed è' veramente gratificante collaborare con un archietto che usa la luce come Chiave di lettura dell'architettura . Preciso , puntuale : caratteristiche fondamentali n fase di progettazione , ma soprattutto in fase di esecuzione
22 de Junio de 2020
Última modificación:

25 de Junio de 2020
Usuario de Houzz-201887383
I employed Riccardo and his team of master builders to restore my house here in Umbria. Riccardo's work is of the highest quality, his design flair, attention to detail and above all management of the budget is of the highest quality. His reputation continues to grow in the region as the number one architect/designer for those who wish supreme quality and management and I will willingly testify personally to anyone who wishes to understand more.
22 de Junio de 2020
Última modificación:

25 de Junio de 2020
Our Italian project was one in which Riccardo reconfigured a farmhouse and barn into a single dwelling, but it might better be described as a transformation done to Riccardo's design and totally under his supervision. We were not available during the majority of time that the construction was underway, but we would come in for periodic consultations. Cannot describe the treat it was to come for those visits. We were pleased with the pace of the work and Riccardo's preparation in presenting us with the decisions that were required. Given that absolutely everything needed to be redone or newly constructed – structural work to bring the building to code, roofing, flooring, total electrical, telecom, heating, and plumbing as well as interior and exterior decorative work – the amount of choices was tremendous. There was no centralized distribution of the required materials or systems. But Riccardo made it so simple and logical for us. He would present us with examples or take us to suppliers who he knew had the best quality of materials, equipment, or systems, and who were reliable. He made for us a most efficient process out of what appeared to us to be an inefficient market. Now having lived with all those decisions that were made with his guidance, we could not be more pleased. But even before all the project management, the starting point was the design brilliance that Riccardo brought to the development and integration of two derelict buildings into a home both aesthetically pleasing and utile. We wanted to keep the farmhouse look and feel and especially did not want for the building to be out of character with its surroundings and neighbors. Riccardo was essential in this, and the choices he presented us were ones that he knew were congruent with our wishes and compatible with the area. We still keep sketches that he drew to assist us in understanding choices that could be made and look back on them with delight at the decisions that were made. So in short it was a joy to work with Riccardo, and we can think of no one whom we would be more delighted to recommend for your consideration.
Ver todas las 15 valoraciones
Encuentra Arquitectos técnicos y aparejadores para hacer realidad tu proyecto
¿Cansado de leer todos los tutoriales de bricolaje? Estamos para ayudarte. En Houzz contamos con más de 1 millón de profesionales del hogar, por lo que encontrarás al Arquitectos técnicos y aparejadores de confianza adecuado para tu proyecto en Orvieto.
Lee valoraciones de particulares como tú en Orvieto
Lee las valoraciones de los propietarios antes de contratar a un Arquitectos técnicos y aparejadores que te ayude con un proyecto en Orvieto. Si tiene preguntas, lee las valoraciones de otros propietarios o dirígete a la sección de consejos para obtener una segunda opinión.
Contacta fácilmente con Arquitectos técnicos y aparejadores
Si estás navegando por Houzz y tienes a un profesional en mente, te darás cuenta que solicitar un presupuesto es más fácil que nunca. Desde tu panel de control podrás administrar todas las solicitudes que mandaste a Arquitectos técnicos y aparejadores.
Arquitectos técnicos y aparejadores en España
Servicios relacionados