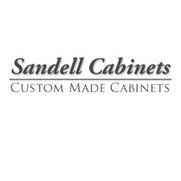 Sandell Cabinets Inc.
Free Consultation!
Mention Houzz
https://www.houzz.es/pro/sandellcabinetsinc/ copiada al portapapeles
1 premio Houzz
3 insignias Houzz
Coste medio de los trabajos:
$100 -

Chicagoland's Family Owned Cabinetry Designs and Solutions
page_type: prop_plus_profile
Delighted customers are what has made Sandell Cabinets Inc. a leader in the custom cabinet industry. A family owned & operated business for over 62 years, Sandell Cabinets has earned a reputation for outstanding service, excellent craftsmanship, and unique design capability. We truly extend ourselves to meet each customer's special wants and needs. Our employees pride themselves in creating the finest cabinetry available in the Chicagoland area. Sandell specializes in woodworking & custom cabinetry of all descriptions.
Servicios prestados:
Cabinet Installation, Cabinet Refacing, Cabinet Repair, Closet Design, Custom Bathroom Vanities, Custom Bookcases, Custom Built-ins, Custom Cabinet Doors, Custom Cabinets, Custom Doors, Custom Entertainment Centers, Custom Home Bars, Custom Kitchen Cabinets, Custom Pantries, Custom Shelving, Custom Walk-in Closets, Custom Woodworking, Bank Interiors, Office Furniture, Reception Counters, Display Cases
Zonas de trabajo
Beecher, Cedar Lake, Chicago Heights, Crete, Crown Point, Dyer, Glenwood, Griffith, Hammond, Highland, Homewood, Lake Dalecarlia, Lansing, Merrillville, Munster, Saint John, Sauk Village, Schererville, South Chicago Heights, St John, Steger, Thornton, Willowbrook, Chicagoland area & Lake County, Burr Ridge, Hinsdale, Valparaiso, LaGrange, Chicago, New Buffalo, Michigan City, Oak Brook, Orland Park
Escribe una valoración
7 valoraciones para Sandell Cabinets Inc.
Relación
He recibido un presupuesto
I contacted them to design a bar for my basement. They showed up to the appointment unprepared. How can you schedule a design consultation without showing any examples of your work? My family thought that was weird so I sent emails asking for picture of bars they designed in the past. They sent me pictures of kitchen-like bars and cabinetry. That was not what we were invisioning which lead us to believe they've probably never handled a project of our size. They also don't do anything other than provide the cabinets. We were responsible for contacting someone for the granite, flooring, appliances, etc. When we asked if they knew anyone to refer us to and they said no. That's very weird. We waited weeks after our consultation and never received the drawing. They didn't even bother to let us know they weren't going to help us with the job. Luckily, we had already contacted another company.

Comentario de Sandell Cabinets Inc.:
Dear Valued Customer,
I would first like to start by apologizing for the experience you explained. Although this encounter was not favorable for you, we do strive hard to accommodate all who visit our Company. We usually schedule and start all project with a simple meeting to get a clear mental note of what is to be designed. As this is a custom job, and you requested a certain look, it was not something we had a photo representation of at the time to share with you. Contrary to your Comment, we have and still do produce very large projects of all types and styles. Unfortunately, some of those photos are not always a compatible look to share for certain jobs, therefore we would not show them, as to avoid confusion. Our next step is to make a Custom Design Drawing, which we were in the process of doing for you.

We can and have provided references for Counter tops and other aspects of the project, that we do not specialize in. I am not sure how that was sadly not communicated.

In short, we are sad that we were unable to fulfill your needs. Being a Family business, we strive to make everyone feel top priority and well taken care of. We wish you well with the Project.
Fecha del proyecto
may. 2018
Precio del proyecto
10.000 € - 49.999 €
We recommend Sandell Cabinets for the highest quality craftsmanship, on time performance, and excellent customer service and responsiveness. Working with Tom and Carol and the whole team at Sandell was a collaborative process that resulted in cabinetry that serves as the highlight of our kitchen remodel. From color and finish selection, to style and custom insert options, to hardware and all the fine details, they were there every step of the way to lend decades of experience to our vision. For these reasons, we highly recommend Sandell Cabinets for high quality, one of a kind custom cabinets with excellent service.
Fecha del proyecto
mar. 2018
Precio del proyecto
10.000 € - 49.999 €
We partnered with Sandell to help modernize our kitchen by refacing the cabinets, building and installing a bench, and refreshing some of the older wood throughout the family room. The team was attentive and quick to reply as we had multiple meetings (both at their office and our home) to finalize the project scope, measurements, color, etc. We are very happy with the look and quality of the new doors - the team spent several days removing the old ones and worked with us every step of the way to make sure we were happy with the updated results. While expensive, we felt the work was well worth the money.

Fecha del proyecto
oct. 2017
Precio del proyecto
1.000 € - 9.999 €
We hired this company to make cabinets for our laundry room. It includes a dog bed cabinet. The craftsmanship of their work is beautiful and exceeded what I wanted. They offered awesome ideas and were so easy to work with. We would highly recommend Sandell Cabinets for any cabinetry work.
Fecha del proyecto
mar. 2016
Precio del proyecto
50.000 € - 100.000 €
Best custom cabinets and service in area. Beautiful and quality workmanship. Also had them refinish furniture piece and turned out gorgeous and high quality. Very kind and nice people!

Fecha del proyecto
ene. 2017
Precio del proyecto
10.000 € - 49.999 €
We are a design build firm that specializes in building semi-custom to custom homes in NWI and surrounding areas. We expect nothing less than perfection from our subcontractors, and hold them to the highest of standards. We also typically have very aggressive construction schedules that require our subcontractors and suppliers to stay on schedule without compromising quality. Sandell Cabinets is our "go to" cabinetmaker for all of our custom cabinetry and millwork needs. They are truly artists. I couldn't be happier with the follow through, professionalism and quality provided by this company.
Fecha del proyecto
dic. 2016
Precio del proyecto
1.000 € - 9.999 €
I simply cannot praise the expertise and superb quality of the cabinets produced by Sandell Cabinets enough to express how pleased I am with the results. The owners, Tom & Carol as well as their employees are upstanding, ethical and take the utmost pride in their service and final product (and I now consider them friends). I had an unexpected complete kitchen remodel to do and after researching many, many, many cabinet suppliers that make their cabinets with inferior substrates, hinges and drawer glides, I decided on Sandell, Even our granite counter top company was HUGELY impressed with their quality and commented that no one uses "real" solid wood any more. Additionally, the team that installed the cabinets also commented on how excellent the tolerance of the cabinets were and that there was no "slop" forcing them to use a lot of shims to make them level. Even better was that the price! It was OUTSTANDING and I truly could not believe that they were even less than the "junk" that the big box stores offered. Sandell Cabinets builds cabinets for million dollar homes as well as "humble abodes" such as ours but... will I guarantee that they give you million dollar results! Love, love this company and the people that own it! They are all fantastic. Sandra




9 de Enero de 2017
Última modificación:

10 de Enero de 2017
Armarios de cocina y baño a medida en España