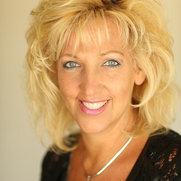 William Pitt Sothebys International Realty
I am Your Realtor With Passion & Performance!! You have come to the right place to explore your real estate possibilities! Whether you are planning to buy or sell, I will guide you through the process from beginning to end. I have lived most of my life in Danbury, Connecticut and have the knowledge to guide you through all of the surronding towns of Fairfield County.
Premios:
#1 Top Producer Units Sold Danbury Office, #2 Top Producer Entire CT Statewide, Diamond Top Producer, Relocation Specialist, E-Pro, ABR, CT Magazine Five Star Proffesional Award Winner
Escribe una valoración
5 valoraciones para William Pitt Sothebys International Realty
Lorraine was a professional,highly knowledgeable realtor . She lead us through the selling of our home seamlessly . We would recommend her based on her experience ,ability and genuine interest in us as clients.

Precio del proyecto
1.000 € - 9.999 €
Lorraine is an exceptional Realtor. She is an excellent marketer with a great network that help a homeowner sell their property or assist on a new purchase. Lorraine also has a keen eye for design and can make recommendations to a seller looking to list their home and be able to get most out of a deal.
Precio del proyecto
Más de 100.000 €
From the discovery of our dream house to the realization of the project, Lorraine was there at every step of the way. Not only she provided great advice and guidance but her knowledge of the house buying process made it as stress free as possible which is a huge accomplishment given all the mishaps and constraints of a house buying process. I recommend Lorraine for your next real estate project without any hesitation.

I do photography for Lorraine's listings. I love working with her. She is a consummate professional, knows the industry, loves her clients and I am sure I speak on behalf of all her vendors when I say that she is respectful and fun to work with. I take pride putting Lorraine on my client list. She has established herself as one of the area's top agents and every time I see her, she tells me about something innovative that she is working on in order to separate herself from the field even further. It is motivating to watch her success. I absolutely would recommend her to family and friends, as well as anyone else looking to buy or sell in the area.

PJ and Company Staging and Interior Decorating
Precio del proyecto
1.000 € - 9.999 €
Lorraine was one of the first realtors I had the opportunity to work with on the professional staging side of my company. She is one of the hardest working realtors I know in the industry. Incredibly talented, tremendous integrity, and a comprehensive knowledge of the real estate market. I have worked with Lorraine on several jobs and she is always professional, accessible (even in snow storms), and ready to do whatever is needed to sell a property for her clients. I highly recommend Lorraine to any seller or buyer looking for an experienced, knowledgeable, honest and really fun to work with real estate agent. It is always a pleasure to work with her!
Encuentra Agentes inmobiliarios para hacer realidad tu proyecto
¿Cansado de leer todos los tutoriales de bricolaje? Estamos para ayudarte. En Houzz contamos con más de 1 millón de profesionales del hogar, por lo que encontrarás al Agentes inmobiliarios de confianza adecuado para tu proyecto en Danbury.
Lee valoraciones de particulares como tú en Danbury
Lee las valoraciones de los propietarios antes de contratar a un Agentes inmobiliarios que te ayude con un proyecto en Danbury. Si tiene preguntas, lee las valoraciones de otros propietarios o dirígete a la sección de consejos para obtener una segunda opinión.
Contacta fácilmente con Agentes inmobiliarios
Si estás navegando por Houzz y tienes a un profesional en mente, te darás cuenta que solicitar un presupuesto es más fácil que nunca. Desde tu panel de control podrás administrar todas las solicitudes que mandaste a Agentes inmobiliarios.
Agentes inmobiliarios en España