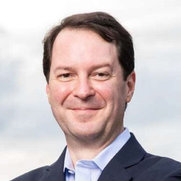 John Young & The 'Metro DC For Sale' Team
2 premios Houzz
4 insignias Houzz
Coste medio de los trabajos:
75.000 USD - 5.000.000 USD

https://www.houzz.es/pro/metrodcexpert copiada al portapapeles
Please call me at 301-REALTOR (301-732-5867) before deciding on an agent...I'm an experienced, honest and motivated agent that is ready to go to work for you! I've been featured on the front page of the Washington Post Real Estate section and as a Top Agent for 5 years running in Washingtonian Magazine. I am also currently the President of the Maryland/DC Residential Real Estate Council. My 20+ years of experience in sales, marketing, advertising and negotiation are a major advantage over working with other less experienced agents and will save you time and money--especially in the super-competitive DC area market. Read my Zillow client reviews and you will understand how I've helped clients in very challenging situations. I go the extra mile on every transaction and am confident I can exceed your expectations and redefine your perception of a real estate professional. I hope to hear from you!
Zonas de trabajo
Adelphi, Arlington, Beltsville, Berwyn Heights, Bethesda, Bladensburg, Calverton, Cheverly, Chevy Chase, Chillum, Cloverly, Colesville, College Park, Coral Hills, DC (Washington), Darnestown, Dunn Loring, East Riverdale, Edmonston, Fairfax, Fairland, Falls Church, Gaithersburg, Germantown, Glenmont, Hillandale, Hyattsville, Idylwood, Jefferson, Kemp Mill, Langley Park, Leisure World, Montgomery Village, North Bethesda, North Chevy Chase, North Kensington, North Potomac, Potomac, Seven Corners, Silver Spring, South Kensington, Takoma Park, Travilah, Tysons Corner, University Park, Vienna, Washington, West Mclean, White Oak
Premios:
- Licensed in MD, DC & VA - President - MD/DC Residential Real Estate Council - CRS (Certified Residential Specialist - Top 3% of all Realtors) - RE/MAX "Hall of Fame" & "Platinum Club"
Encuentra Agentes inmobiliarios para hacer realidad tu proyecto
¿Cansado de leer todos los tutoriales de bricolaje? Estamos para ayudarte. En Houzz contamos con más de 1 millón de profesionales del hogar, por lo que encontrarás al Agentes inmobiliarios de confianza adecuado para tu proyecto en Bethesda.
Lee valoraciones de particulares como tú en Bethesda
Lee las valoraciones de los propietarios antes de contratar a un Agentes inmobiliarios que te ayude con un proyecto en Bethesda. Si tiene preguntas, lee las valoraciones de otros propietarios o dirígete a la sección de consejos para obtener una segunda opinión.
Contacta fácilmente con Agentes inmobiliarios
Si estás navegando por Houzz y tienes a un profesional en mente, te darás cuenta que solicitar un presupuesto es más fácil que nunca. Desde tu panel de control podrás administrar todas las solicitudes que mandaste a Agentes inmobiliarios.
Agentes inmobiliarios en España