Layout for All-In-One Room - Need Advice!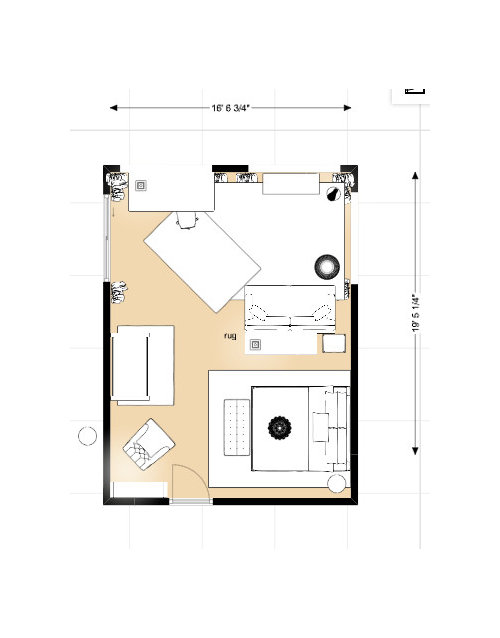 I have a 20x15 room with three 6' windows and one 6' sliding door (left-hand side). It needs to be a bedroom, nursery, living space and office for me since I work from home. I've devised the pictured floorplan - do you have a better idea?

My issues with this floor plan are -
- No clear accent wall
- Small space for my daughter who will need a section of this room to call 'her own'
- Minimal office storage
- Minimal wardrobe and kid's stuff storage

Ignore the word 'rug' as I could not delete it from the floorplan :)

Thank you!