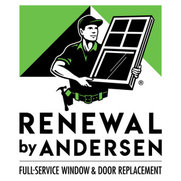 Renewal by Andersen of Sacramento
https://www.houzz.es/pro/rbasacramento/ copiada al portapapeles
1 premio Houzz
3 insignias Houzz
The Renewal by Andersen experience is built around our promise to you. We want to make your window and door project easy and exceed your expectations every step of the way. Our custom process is start-to-finish from helping you design your perfect window to installing your windows and doors with unmatched precision and care. Renewal by Andersen of Sacramento is the perfect combination of beauty, comfort, and value. Our goal is to deliver you with an absolute peace of mind because your home matters.
Servicios prestados:
Replacement Windows, Replacement Patio Doors, Window Installation, Door Installation
Escribe una valoración
11 valoraciones para Renewal by Andersen of Sacramento
Fecha del proyecto
marzo de 2015
Precio del proyecto
10.000 € - 49.999 €
Love our new windows! They have cut down on the sound from a busy street, and have made the house cooler. And so easy to clean! Also, the crew that installed them were great and very helpful in explaining how the windows worked. From start to finish -- Great Job By All!
Fecha del proyecto
marzo de 2015
Precio del proyecto
1.000 € - 9.999 €
Easiest home improvement project ever. Minimal inconvenience with maximum return in value. I can't think of any other home improvement project that was done more quickly with such a great finish. I love these windows! Upstairs is already cooler and the screens are great - easy to take in and out and hardly visible. Love the idea that they will never have to be painted - especially important for casement windows. Installers were very professional and it was important to us that they only do Andersen windows. The home consultant was able to show us everything and explain the installation process in our home before we decided to go ahead with it. It was so easy and didn't require running all over town to research other companies. We have had so many compliments from passersby!
Fecha del proyecto
febrero de 2015
Precio del proyecto
1.000 € - 9.999 €
We chose to go with Renewal by Andersen because we knew the Andersen name and what they stand for. We know they back the product. By putting in Andersen windows, we knew it would add value to our home, which was important to us. We felt as though we got our money's worth since the windows added value and beauty to our home. We are happy with all aspects of the windows and love the way they operate. We were also happy that the installers were specifically Andersen trained installers and not just contractors. The installers were very professional and worked well with our schedule. It was great they worked around our blinds so we didn't have to remove them. We were very satisfied and the process was effortless.
Fecha del proyecto
febrero de 2015
Precio del proyecto
1.000 € - 9.999 €
We decided to replace our 20 plus year old door with Renewal by Andersen in December. Our original door was foggy and the wood frame was damaged from rot. 5 years ago, we had a handyman do repairs to the frame but it didn't work very well and decided replacement was how we wanted to move forward. One of the main reason we decided to go with Renewal was the convenience in the replacement process. They laid out all our options and helped us pick the custom package we wanted. From there, they handled everything from ordering to installation. We liked that we didn't have to coordinate the details or track down alternative options. The installation crew was careful not to scratch or ding when putting in the door and made sure paint did not spatter. I would describe the overall service as careful, conscientious, and expert.
Fecha del proyecto
diciembre de 2014
Precio del proyecto
10.000 € - 49.999 €
We decided to get a bid when a Renewal by Andersen representative stopped by our house when he was in our neighborhood. We were going to replace our daughter's room windows since they were hard to open and weren't holding the heat or ac in our house anymore. Although we were experiencing issues with them they had the older look that we found charming. The Andersen representative, Bobby, gave us a quote, explained all our options, and was very friendly. We were able to design our new windows to look exactly like our older windows! The installation was really easy. For example, it was completed in 1 day and the crew was able to work around our blinds so we didn't have to remove them. After everything was installed, they cleaned everything up. We like how easy our windows open and close but also how they cut down the noise from the neighborhood. We've already experienced a heating bill reduction since we replaced our windows! Overall, we are very pleased with the work.
Fecha del proyecto
febrero de 2015
Precio del proyecto
1.000 € - 9.999 €
We were first acquainted with Renewal by Andersen when a nice man came by our door to set an appointment to give us a quote to replace our windows. At that point we weren't in the market to buy windows yet, however about 2 weeks later, we decided to visit the Renewal by Andersen warehouse. It was great to touch and feel the windows to visualize what they would look like in our home. After our visit to the warehouse, we decided to get a quote. I've worked in sales before and was hesitant to invite a salesman to my home with the fear he would be pushy. However, the sales process with Brandon was impressive and we did not feel pressured at all! We purchased because we had the option of keeping the look of the original windows while getting the benefits of the wood composite window. The installation crew was very nice and on time. They covered everything from the walls to floor to catch the dust and debris. They were very considerate of my home which made me very happy! Installation didn't even take a full day! We couldn't believe they installed the windows as quickly as they did. Since we've replaced, the heat and cool stay in our home and the windows open much easier in comparison to our older windows. We were impressed all the way from the sales process to the installation and will definitely replace the rest of our windows in the future with Renewal by Andersen.
Fecha del proyecto
febrero de 2015
Precio del proyecto
10.000 € - 49.999 €
When we decided to have Andersen give us an estimate to replace our foggy windows, we weren't committed to getting them replaced immediately but wanted to explore our options. The Andersen representative described the unique characteristics of their line of window replacements, and their full-service installation process that included replacing any existing structural issues as part of installation; he also offered us a great discount if we wanted to proceed. We were impressed with the quality of the Andersen product and the fact that they would ensure that the structure around the window was sound and replace any wood that had been compromised by the existing water damage. The installation process went very smoothly; the workers installed dust barriers to keep our home clean, found wood rot and replaced the damaged siding, and were very professional and efficient. The work was completed all in one day as promised! The color of the window trim inside and out matches our exterior and interior perfectly. It is a joy to be able to see out of our beautiful new windows!
7 de Mayo de 2015
Última modificación:

2 de Diciembre de 2019
Fecha del proyecto
enero de 2015
Precio del proyecto
1.000 € - 9.999 €
The salesman was very polite, kind, and nice and worked to get me a discount. Installation was quick and in 1 day. The door was delivered in the time Andersen said it would be even though it was the holiday season. The installation crew didn't leave any debris, and cleaned up nicely after the installation. Since the new door was installed, it is quite a bit quieter and blocks out the neighbor's lawnmower and other noises.
Relación
I purchased a home with this company's windows
Fecha del proyecto
enero de 2006
Precio del proyecto
10.000 € - 49.999 €
When we were looking to purchase a house I did not want to look at a particular house because it was on the corner of a busy street, but I decided to look anyway. Once inside I noticed the Renewal by Andersen windows, and that was a big selling point for me. The difference between the sound inside and the sound outside was amazing. Not only did they keep the noise out, but they kept our western facing house extremely cool in the summer and warm in the winter. I would recommend these windows to anyone interested in up-grading their windows, or adding to the re-sale value of their home.
Fecha del proyecto
febrero de 2015
Precio del proyecto
10.000 € - 49.999 €
Renewal by Anderson is a wonderful company to deal with! Our experience was flawless. They were professional, honest and a quality company from the purchase to the installation. We have already noticed a difference in the temperature balance and insulation in our home. As a Realtor and a Homeowner, I highly recommend them. Rob and Susan K.
Fecha del proyecto
marzo de 2015
Replacement of 2 windows in front of home. Replacement is not yet completed. Process to this point has been very good. Initial salesman very polite and informative. Individual who came 2nd and measured also seemed knowledgeable and professional. To this point I've had good communication and a promise of red carpet treatment.