No tienes que dejar para más tarde el proyecto de tus sueños
Contacta con profesionales online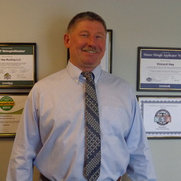 Vince Hee Roofing & Histand Brothers Inc.
1 premio Houzz
3 insignias Houzz
Coste medio de los trabajos:
$350 - $35,000
We do small repairs to full replacements in roofing, siding, gutters, etc., but each job is different, and using a pricebook, each item is measured and charged by the foot or 100 square foot area. I am aiming to be priced as the most economical of the best roofers. If you are getting several proposals, one should be from a contractor that is installing, in accordance with, and including, the manufacturer workmanship warranty. The proposal will have a few details that others do not mention.
Licencia:
PA011264 NJ 13VH06843800
https://www.houzz.es/pro/vincent-hee copiada al portapapeles
Encuentra Empresas de tejados y canalones para hacer realidad tu proyecto
¿Cansado de leer todos los tutoriales de bricolaje? Estamos para ayudarte. En Houzz contamos con más de 1 millón de profesionales del hogar, por lo que encontrarás al Empresa de tejados y canalones de confianza adecuado para tu proyecto en Ambler.
Lee valoraciones de particulares como tú en Ambler
Lee las valoraciones de los propietarios antes de contratar a un Empresa de tejados y canalones que te ayude con un proyecto en Ambler. Si tiene preguntas, lee las valoraciones de otros propietarios o dirígete a la sección de consejos para obtener una segunda opinión.
Contacta fácilmente con Empresas de tejados y canalones
Si estás navegando por Houzz y tienes a un profesional en mente, te darás cuenta que solicitar un presupuesto es más fácil que nunca. Desde tu panel de control podrás administrar todas las solicitudes que mandaste a Empresas de tejados y canalones.
Tejados y sumideros en España