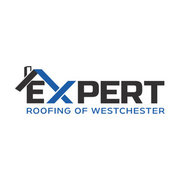 Expert Roofing & Exterior Remodeler of Westchester
1 premio Houzz
2 insignias Houzz
Contacto:
75 Virginia Road
Valhalla, NY 10595
Coste medio de los trabajos:
$50 - 300,000

https://www.houzz.es/pro/expertroofingweschester copiada al portapapeles
Expert Roofing of Westchester is a fully licensed and insured roofing company that operates in and around Westchester County. Our business is family owned and operated and we have over 15 years experience repairing and installing roofs, chimneys, gutters, skylights, siding and a wide range of exterior construction services. We are set up to handle residential and commercial projects of any size. Contact us today for a free roofing quote for your project.
Servicios prestados:
Asphalt Shingle Roofing, Composition Roofing, Gutter Cleaning, Gutter Installation, Gutter Repair, Insulation Installation, Metal Roofing, Roof Cleaning, Roof Flashing Installation, Roof Flashing Repair, Roof Inspection, Roof Repair, Roof Replacement, Roof Waterproofing, Rubber Roofing, Skylight Installation, Slate Roofing, Soffit Installation, Soffit Repair, Tar and Gravel Roofing, Tile Roofing, Torch Down Roofing, Deck Building, Deck Repair
Zonas de trabajo
Ardsley, Armonk, Bedford, Byram, Chappaqua, Congers, Cos Cob, Cresskill, Croton-on-Hudson, Dobbs Ferry, Eastchester, Elmsford, Fairview, Glenville, Grand View-on-Hudson, Greenburgh, Greenville, Greenwich, Harrison, Hartsdale, Hastings On Hudson, Haverstraw, Mamaroneck, Mount Kisco, Mount Vernon, New Rochelle, Northvale, Nyack, Ossining, Pemberwick, Piermont, Pleasantville, Port Chester, Rockleigh, Rye, Rye Brook, Scarsdale, Sleepy Hollow, South Nyack, Tappan, Tarrytown, Tuckahoe, Upper Nyack, Valhalla, Valley Cottage, White Plains, Yonkers, Alpine, Bronxville, Closter
Premios:
Licensed & Insured 10 Year Warranty BBB Accreditation
17 proyectos de Expert Roofing & Exterior Remodeler of Westchester
Ver 5 proyectos
Escribe una valoración
12 valoraciones para Expert Roofing & Exterior Remodeler of Westchester
I had a problem with leaking flat roof. Ben and the guys did a wonderful job--quick and courteous. I highly recommend them.
Second project I hire Expert Roofing of Westchester for, always a pleasure! Ben is trustworthy and always checks on the job site daily!
I hired this company to replace my roof, they were very efficient. Their work was completed on time and on budget. I recommend them to anyone who values their time and wants quality work.
I emailed this company about a roof leak that I seen on my kitchen around my skylight. Their response to my email was very quick and they scheduled Ben to come over the next day. Ben told me that he had to replace all the shingles around the skylight and install some kind of weather protection under it. I trusted him when he was explaining the issue and I decided to hire him on the spot. With my busy schedule I asked if we can arrange the work ASAP, the next day Two gentlemen, Matt and Ambroise showed up at my house around 8 o'clock and they were done around 530pm in the afternoon. Since then I have not had any issues or seen any watermarks. Thank you Ben!!!!!
Expert roofing of Westchester was recommended to me from a friend who had his roof redone. I am glad that I chose them for the job. The estimate they gave me covered every aspect and it was a very fair price. The employees were courteous and extremely efficient. They were fast and did an amazing job. After, the job was done, they cleaned after themselves and the best part of all was my new roof looks amazing. My house looks so fresh and beautiful with its new roof. I would recommend Expert roofing of Westchester to anyone.

I chose this company to do all of my exterior renovation to one of my properties that we rent in Westchester county. They did my siding gutters, my house trim, new roof, and extended my asphalt driveway in to stone. I did not get to see much of the work well it was in progress, as a live in the city. My partner and I did a walk-through with Ben/GC I was honestly amazing the house looked completely different and beautiful. Thank you guys. Michael

My husband and I recently hired expert roofing to replace our roofing and siding on our house that we recently purchased in Larchmont. Ben told us that the siding will take about five days to complete and the roofing will take one day. They completed everything in 5 days and we were very pleased with everyone that works in our home he had a great team and we were very pleased with everything we highly recommend them to our friends.

When i was looking to replace the roof of my home in bronxville i had a few contractors come and give thier bids but ben really went above and beyond he took his time to explain the whole process to me and how he would be using the highest quality material and really assured me that the job would get done right and it did i was very pleased with them they were on time they were clean and the price was fair i would definitely use them for any projects that i need in the future.

These guys are great, they completed our new roof in one day. Ben went above and beyond for us. My husband and i were very pleased with the job they done, and the color that we chose. Thank you experts. yury

My wife and I was looking for a company to remodeling our exterior of our home on Scarsdale ny. We started looking in 2015 for over 3 months and it's it a very hard decision to make after receiving multiple estimates. We call this company to come over to go over the project that we was looking for which was new siding new roof and we wanted to add stones on the bottom of the foundation. We met with Ben and he had a lot of samples that she shows us that day for the meeting. My husband and I felt very comfortable and he was very knowledgeable and he made us feel very comfortable of the different material to use. We take about a week to make up our mind ben send over Full written proposal through our email. Thence price was definitely not the lowest. We decided to call him back and have a second meeting. Going over the project with him again made everything much more clear me and my husband decided to move forward expert roofing. He scheduled my job to weeks after we signed the contract to start. I honestly could not have been more happier. There were six guys at the job site every day and at times there were four. Very friendly crew and every question that I had the old explain because Ben was most at the job site but not at all times. We installed wood siding . So the project took about six weeks to complete. When we everything was completed my husband I was extremely happy and we also decided to do a deck after everything was done. Thank you Ben.
My roof was leaking and I was looking online for a roofing company. I found ERW Yonkers and from there every thing went very well. They are a very professional company and they repaired my roof really fast. I recommend them.
I was looking to clean my chimney and I found Expert Roofing of Westchester. The workers showed up on time and did a thurough job. They left the work area very clean. Will use again.
Encuentra Empresas de tejados y canalones para hacer realidad tu proyecto
¿Cansado de leer todos los tutoriales de bricolaje? Estamos para ayudarte. En Houzz contamos con más de 1 millón de profesionales del hogar, por lo que encontrarás al Empresa de tejados y canalones de confianza adecuado para tu proyecto en Valhalla.
Lee valoraciones de particulares como tú en Valhalla
Lee las valoraciones de los propietarios antes de contratar a un Empresa de tejados y canalones que te ayude con un proyecto en Valhalla. Si tiene preguntas, lee las valoraciones de otros propietarios o dirígete a la sección de consejos para obtener una segunda opinión.
Contacta fácilmente con Empresas de tejados y canalones
Si estás navegando por Houzz y tienes a un profesional en mente, te darás cuenta que solicitar un presupuesto es más fácil que nunca. Desde tu panel de control podrás administrar todas las solicitudes que mandaste a Empresas de tejados y canalones.
Tejados y sumideros en España
Servicios relacionados