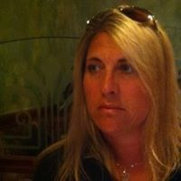 lori feldman designs /closet factory
1 premio Houzz
1 insignia Houzz
Contacto:
Lori Feldman
1650 powerline rd
Deerfield Beach, FL 33442
Coste medio de los trabajos:
$100.000 - 100,000+

https://www.houzz.es/pro/lfeldy0322 copiada al portapapeles
Servicios prestados:
Bicycle Storage, Closet Design, Closet Organization, Custom Cabinets, Custom Storage, Custom Walk-in Closets, Decluttering, Garage Design, Garage Storage, Professional Organizing, Space Planning, Sports Equipment Storage, custom closets, pantry, bars, wall units, murphy beds, garages, offices
Zonas de trabajo
Boca Del Mar, Boca Pointe, Boca Raton, Coconut Creek, Coral Springs, Deerfield Beach, Delray Beach, Fort Lauderdale, Ft Lauderdale, Ft. Lauderdale, Hamptons at Boca Raton, Highland Beach, Hillsboro Beach, Hillsboro Pines, Kendall Green, Kings Point, Lauderdale Lakes, Lauderdale-by-the-Sea, Lauderhill, Lighthouse Point, Margate, Mission Bay, Nob Hill Place, North Andrews Gardens, North Lauderdale, Oakland Park, Palm Aire, Parkland, Pompano Beach, Pompano Beach Highlands, Sea Ranch Lakes, Sunrise, Tamarac, Tedder, Terra Mar, Twin Lakes, Welleby Park, Whisper Walk, Wilton Manors, palm beach and broward county
4 proyectos de lori feldman designs /closet factory
Escribe una valoración
24 valoraciones para lori feldman designs /closet factory

I cannot speak more highly of the Closet Factory and Lori Feldman. From the moment we scheduled the appointment it was a stress free experience. I met with other vendors as well and by far felt the Closet Factory was who we wanted to do business with for the quality, experience and professionalism we saw from day one. Lori was amazing and worked with us to help visualize our spaces in our home (master closet and guest room closet) to maximize the space and gain the organization and usability we were lacking. I can't speak more highly of both Lori and the Closet Factory and hope to have them back soon to work on a few more spaces!
Though we enjoyed working with Lori, we were not as happy with the final product as we thought we would be, especially given the price. Reasons being: 1) if someone is tall (say 6'2" or so), their clothes really do not fit well in the closet. We specifically asked about making sure the hanging rods would accommodate a taller person's clothes and were told everything was adjustable. Well, it's only adjustable to a point and for us that was not enough. We ended up changing the clothing arrangement with all hubby's clothes on top and mine only the bottom so that hubby's clothes could all hang nicely. Not really desirable but necessary. 2) Everything is not fully adjustable by the home owner. You cannot adjust the height of any hanging rod as there are no other holes pre-drilled to hold the brackets. 3) Our one day installation ended up being spread out over a week, with one no-show day and there was not much follow up by Closet Factory unless I initiated it.
I was referred to Lori Feldman who is a Closet Designer for Closet Factory in Deerfield Beach, Florida. I found Lori to be trustworthy, professional, with strong ethics, and even offered suggestions that ended up saving me money. Every single person at the Closet Factory from the schedulers, installers and the support staff were fantastic to work with and demonstrated excellent customer service towards me. Lori designed the Pantry, second Bedroom closet and the Master Walk-in closet. The closets look great and were installed June 24th., 2020. I will be using Lori Feldman many times in the future and not hesitate to recommend her to my friends She was a joy to work with!
Usuario de Houzz-279164355
Lori was awesome to work with Very knowledgeable Always made time for appointments and calls Focus on making customer happy Organized and detailed Highly recommend Lori
Usuario de Houzz-511709074
This was my first time ever designing a closet and I spoke with two different companies before I contacted Lori. I knew right away I would be using her and the closet factory! Her knowledge about the product and experience in the industry made me really appreciate and trust her guidance. The process was very enjoyable and even though there was an issue during installation, Lori and the manager were so quick to rectify the issue of course at no additional charge to make sure I was 100% satisfied. I would recommended them wholeheartedly
Lori was great in what she does in a person also gave you great ideas we love our closets will definitely have her back I would've never thought of doing what she thought very good excellent
Lori was very easy to work with. She is extremely knowledgeable and has very good ideas. All this while is very attentive to the needs and desires of her client. I am very likely going to refer her to my friends. I already have.
Lori was fantastic and we are very happy how the closets and garage came out! She was extremely helpful in showing us the layout of everything so there was no second guessing. Highly recommend!
Usuario de Houzz-453236671
Excellent design experience a few minimal problems during the installation due to measurements which were solved very professionally and in a timely manner.



I cannot Emphasize How easy this project went because of Lori and the other workers at closet factory. She was so friendly and had great suggestions.The installers were so precise and were excellent in cleaning up their mess. The closets look just like I had hoped they would and I would recommend this firm to anybody.

Lori was helpful and professional. She listened to our needs and executed the design to a T. Her and the entire team were great.


Lori is professional, helpful and responsive. She made the whole project easy and the end result was excellent. From start to finish, she was a great help.
Ver todas las 24 valoraciones
Encuentra Empresas de soluciones de almacenamiento y organizadores profesionales para hacer realidad tu proyecto
¿Cansado de leer todos los tutoriales de bricolaje? Estamos para ayudarte. En Houzz contamos con más de 1 millón de profesionales del hogar, por lo que encontrarás al Soluciones de almacenamiento y organizadores profesionales de confianza adecuado para tu proyecto en Deerfield Beach.
Lee valoraciones de particulares como tú en Deerfield Beach
Lee las valoraciones de los propietarios antes de contratar a un Soluciones de almacenamiento y organizadores profesionales que te ayude con un proyecto en Deerfield Beach. Si tiene preguntas, lee las valoraciones de otros propietarios o dirígete a la sección de consejos para obtener una segunda opinión.
Contacta fácilmente con Empresas de soluciones de almacenamiento y organizadores profesionales
Si estás navegando por Houzz y tienes a un profesional en mente, te darás cuenta que solicitar un presupuesto es más fácil que nunca. Desde tu panel de control podrás administrar todas las solicitudes que mandaste a Empresas de soluciones de almacenamiento y organizadores profesionales.
Soluciones de almacenamiento y organizadores profesionales en España
Servicios relacionados