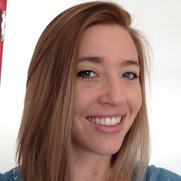 Chelsea Neidenbach @ Closet Factory (St Louis)
2 premios Houzz
3 insignias Houzz
Coste medio de los trabajos:
$500 - 100,000
As Designers our job is to utilize every available square inch of space and build the right solution for the lowest cost. From there, we allow our customers to add any aesthetic or design component to achieve the exact look they desire. Very importantly, all projects are designed, and built locally using only Closet Factory employees and are offered with a LifeTime Warranty on all parts and accessories.
https://www.houzz.es/pro/chelsea-neidenbach copiada al portapapeles
Closet Factory has been designing and installing complete home & office storage solutions for over 30 years. We are the "CUSTOM STORAGE SOLUTION AUTHORITY, and WE DESIGN AROUND YOU!" Closet Factory is also "The Professional's Choice"! When Builders, Interior Designers, Decorators, General Contractors, Real Estate Agents, Home Re-Modelers, and other professionals need storage design and installation throughout home or office projects, they call Closet Factory. Who you refer your customers and clients to can be a great success or a catastrophic error. Closet Factory Designers, Installers and our entire staff do the job right, and are always sensitive to the needs and requirements of property owners, as well as mindful and respectful of the work of other contractors working on site, by working as cleanly and quietly as possible, leaving the work site in "move-in" condition!
Servicios prestados:
Residential or Commercial design consultations, Closets, Walk-In Closets, Offices, Pantries, Laundry Rooms, Entertainment Centers, Custom Built-ins, Garages, Man Caves, Bathroom Vanities, Kitchens and Bar Area, Storage Rooms, Fireplace surrounds, Mudrooms and Locker Systems
Zonas de trabajo
St. Louis County MO, St. Charles County MO, Jefferson County MO, Lincoln County MO, Franklin County MO, St. Louis City MO, Warren County MO, Madison County IL, Saint Clair County IL, Monroe County IL
16 proyectos de Chelsea Neidenbach @ Closet Factory (St Louis)
Ver 4 proyectos
Encuentra Empresas de soluciones de almacenamiento y organizadores profesionales para hacer realidad tu proyecto
¿Cansado de leer todos los tutoriales de bricolaje? Estamos para ayudarte. En Houzz contamos con más de 1 millón de profesionales del hogar, por lo que encontrarás al Soluciones de almacenamiento y organizadores profesionales de confianza adecuado para tu proyecto en St. Louis.
Lee valoraciones de particulares como tú en St. Louis
Lee las valoraciones de los propietarios antes de contratar a un Soluciones de almacenamiento y organizadores profesionales que te ayude con un proyecto en St. Louis. Si tiene preguntas, lee las valoraciones de otros propietarios o dirígete a la sección de consejos para obtener una segunda opinión.
Contacta fácilmente con Empresas de soluciones de almacenamiento y organizadores profesionales
Si estás navegando por Houzz y tienes a un profesional en mente, te darás cuenta que solicitar un presupuesto es más fácil que nunca. Desde tu panel de control podrás administrar todas las solicitudes que mandaste a Empresas de soluciones de almacenamiento y organizadores profesionales.
Soluciones de almacenamiento y organizadores profesionales en España