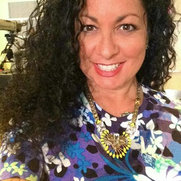 Angelina Miller @ Closet Factory
https://www.houzz.es/pro/angelina-miller/ copiada al portapapeles
2 premios Houzz
3 insignias Houzz
Coste medio de los trabajos:
1.000 USD - 100.000 USD
As a Designer, my job is to utilize every available square inch of space and build the right solution for the lowest possible cost. From there we allow our clients to add any aesthetic or design component to achieve the exact look they desire. Very importantly, all projects are designed, and built locally using only Closet Factory employees and are offered with a Lifetime Warranty.
Licencia:
Broward-CC#09-FC-15726-X
Soluciones de almacenamiento y organizadores profesionales en España