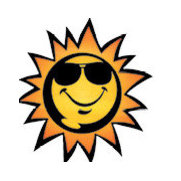 Bloomfield Cooling, Heating & Electric, Inc.
Serving all of northern New Jersey - Multiple award-winning provider of high-quality heating and air conditioning equipment. They take care of it all... sales, installations, repairs and maintenance service for residential and commercial customers. They take pride in delivering superior customer service and were voted Best HVAC contractor in Essex County three years in a row. They also sell, install and provide maintenance service on home standby generators. Check out our local ads here: https://www.youtube.com/watch?v=gCPK9zff_Qo https://www.youtube.com/watch?v=PrFKDv2aSU8
Servicios prestados:
Air Conditioning Installation, Air Conditioning Repair, Boiler Installation, Boiler Repair, Furnace Cleaning, Furnace Installation, Furnace Repair, Heating Repair, Heating System Installation, Humidifier Installation, HVAC Inspection, HVAC Installation, HVAC Repair, Oil to Gas Conversion, Thermostat Installation, Thermostat Repair, Ventilation Installation & Repair, generator installation, generator maintenance, ductless air conditioning installation, ductless heating installation, ductless heat pumps, standby genertors sales and service, standby generator maintenance, carrier hvac, generac generators
Zonas de trabajo
Belleville, Bloomfield, Cedar Grove, Clifton, East Hanover, East Orange, Elmwood Park, Fair Lawn, Florham Park, Garfield, Hackensack, Hanover, Harrison, Hasbrouck Heights, Hawthorne, Hoboken, Jersey City, Kearny, Livingston, Lodi, Lyndhurst, Mahwah, Montclair, Newark, North Arlington, North Bergen, Nutley, Oakland, Orange, Paramus, Passaic, Ridgewood, Rutherford, Saddle Brook, Secaucus, South Orange, Summit, Teaneck, Union City, Upper Montclair, Verona, Wayne, West Orange, Woodland Park, Wyckoff, Maplewood, New Milford, Ridgefield Park, Weehawken
Premios:
Voted Best HVAC Contractor 3 years in a row by Suburban Essex Magazine Readers' Choice Awards, Superior Service Award by Angies List, 10 years in a row and received the 2016 President's Award by Carrier.
4 proyectos de Bloomfield Cooling, Heating & Electric, Inc.
Escribe una valoración
3 valoraciones para Bloomfield Cooling, Heating & Electric, Inc.
Fecha del proyecto
enero de 2016
Precio del proyecto
10.000 € - 49.999 €
Bloomfield Cooling, Heating, and Electric installed central AC and a Generac standby power generator for us during 2015-2016. Both installations were prefect. We have steam radiator heating. For central air, Bloomfield installed a two-zone system, one for first floor and the other for the second floor, with a single circulation fan (air handling unit) located in the attic. The air supply registers were in the ceilings, which makes for better cool air distribution than grills located on the floor. We are fortunate that house layout and closets used to run the ductwork made that possible. The compressor/condenser unit is in the back yard. Bloomfield installed the air-conditioning equipment and ductwork, patched up and cleaned up everything within a week. Excellent workmanship! There was very little loss of closet space. After some cooling air flow rebalancing among rooms during the past summer, we have ended up with a nice system which does not seem consume a lot of electricity and provides a comfortable ambient everywhere in the house. The 20KW natural gas fueled standby generator is also in the back yard, next to the air conditioner unit. The electrical switchgear is at the back of the house, mounted on an exterior wall with close proximity to the electrical panel located in the basement. The equipment installation, gas piping, and electrical work associated with the generator was also completed with great workmanship, in about three days.
27 de Abril de 2017
Última modificación:

28 de Abril de 2017
Fecha del proyecto
abril de 2017
Precio del proyecto
1.000 € - 9.999 €
I used this company to replace my air conditioning and the price he gave me can't be beat. They were helpful no upsale. Clean neat and fast.
Fecha del proyecto
enero de 2016
Precio del proyecto
1.000 € - 9.999 €
Bloomfield Cooling, Heating & Electric is responsive, fair, and always does a great job. We had the company replace an improperly installed HVAC unit that failed prematurely and we have great confidence in the company's work. Technicians answer emergency calls promptly and try to troubleshoot over the phone which saves time and money ... and if a house call is required, you get on the schedule without delay. The techs are neat and clean and very careful about being in your home. I highly recommend Bloomfield Cooling, Heating & Electric for your residential HVAC and electrical needs.

Comentario de Bloomfield Cooling, Heating & Electric, Inc.:
We are so happy we were able to meet your expectations and please you. We have on our staff, highly trained Technicians, Installers and a Customer service staff whom I believe is the best in Northern NJ. We enjoy the task of helping and solving our clients Heating, Cooling, Electrical and Generator service and maintenance needs. Our focus is to seek excellence in all projects. To allow service rendered to triumph over personal glory, for not only the physical project but in the mental and spiritual understanding of its fruition. In this way our work becomes a meaningful contribution to service over self.
Thank you again for your review,
Michael DeJoseph
Owner
Servicios de climatización en España