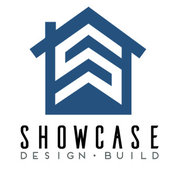 Showcase Kitchens and Baths
1 premio Houzz
2 insignias Houzz
Contacto:
Ernesto Sepulveda
3302 E. Thousand Oaks Blvd.
Westlake Village, CA 91362
https://www.houzz.es/pro/ernesto-sepulveda copiada al portapapeles
In order to adapt to government recommendations and guidelines and to protect the most valuable members of our community, our showroom is temporarily closed and available by appointment only. Our talented team is fully set up and working remotely to continue to develop and coordinate your remodeling projects. Please feel free to give us a call or email and we will get back to you within a day. Additionally, we've received word that the majority of our vendors are reporting uninterrupted production schedules and we are looking forward to continuing to serve you. With now two locations, Showcase Kitchens and Baths is known for our Design Build approach with in-house Designer's and a in-house Building team that have perfected quality craftsmanship and attention to detail. Our experienced designers can help you create the exact look you want for your home. Established in 1987, Showcase Kitchens & Baths has been serving clients from Santa Barbara to Pasadena as well as Malibu to Beverly Hills for over 25 years with the highest quality designs and materials. Please check out one of our two locations: Westlake Village Showroom 3302 E. Thousand Oaks Blvd Westlake Village, CA 91362 805.496.1200 By Appointment Only 3365 Somis Rd Somis, CA 93066 805.482.5114 Showcase Kitchens & Baths specializes in kitchen and bath design as well as remodeling kitchens, baths, and whole house remodeling and construction.
Servicios prestados:
Bathroom Remodeling, Custom Bathroom Vanities, Custom Cabinets, Drafting, Home Additions, Home Extensions, Home Remodeling, Kitchen Design
Zonas de trabajo
Agoura, Agoura Hills, Calabasas, Camarillo, Hidden Hills, Moorpark, Newbury Park, Simi Valley, Thousand Oaks, Valencia, Westlake Village, Woodland Hills, Malibu, Beverly Hills, Carpinteria, Encino, Glendale, Hidden Valley, Hollywood Hills, Los Angeles, Marina Del Rey, Oxnard, Pacific Palisades, Pasadena, Santa Barbara, Santa Monica, Sherman Oaks, Somis, Tarzana, Ventura, West Hollywood
Escribe una valoración
11 valoraciones para Showcase Kitchens and Baths
Precio del proyecto
Más de 100.000 €
My wife and I were very pleased with the dedication and work of Charlie Rutledge and his staff. They guided us through the process, helped turn our general concepts into several possible design options, and then helped bring it all together. They were very patient as we took our time making decisions, and offered great suggestions and expertise along the way. Charlie also helped us work through the inevitable hiccups and unexpected things that come up during projects efficiently,, always explaining every option we had. We are very happy with the end result -- a completely re-designed kitchen, dining room, and entrance hallway.
Randy and Anne Marie Holliday
Precio del proyecto
Más de 100.000 €
We have used Showcase in concert with Forest Construction on several house expansion and remodeling projects going back to 1999. Work has included full kitchen makeovers, master bath expansion and addition of new expanded bedrooms. Work is top notch from start to finish. Excellent project budgeting up front, few if any surprises mid- project ever. Excellent project supervision. All projects done on time if not before the projected completion time. Excellent post-completion punch list, warranty, and general follow up service. A model for how a general contractor and design firm should perform. Well worth ever dollar spent.
23 de Octubre de 2018
Última modificación:

23 de Octubre de 2018
Precio del proyecto
50.000 € - 100.000 €
This was a complete gut of our Master Bath and Kitchen. The design work leading up to construction was what took the longest but they guided us through it step by step. We told them what our ideas were and from that they drew up different floorplans and cabinet configurations. After choosing a style the hard work of choosing materials and finishes began. We never would have survived this part if not for the wonderful design help from Charlie. He has a great eye for things that go together, and for things that don't! He saved us from ourselves. The house came out beautiful and have received many compliments from friends and family.
Precio del proyecto
50.000 € - 100.000 €
My project was a kitchen remodel. It was done professionally and on schedule. I was kept advised of the status, my questions were answered, and concerns were addressed quickly. The quality of the workmanship was excellent, and the one or two issues that arose after the remodel was completed were taken care of immediately.

Precio del proyecto
50.000 € - 100.000 €
After several home improvement projects with other contractors, we held off on the motherlode of a major kitchen remodel until we green-lighted Showcase. From design, to materials, fixtures, etc. to communications, response, and overall shepherding of the work, we could not be more "over the moon" with the results.

26 de Septiembre de 2018
Última modificación:

23 de Octubre de 2018
Usuario de Houzz-139102283
Precio del proyecto
50.000 € - 100.000 €
Very professional and helpful in the design process. They were very detailed oriented from the first visit to job completion.
Precio del proyecto
50.000 € - 100.000 €
Showcase Kitchens and Bath did an excellent job designing and then building our new kitchen (remodel), as well as taking out one wall and enlarging an opening in another wall. I was impressed with Charlie's design and recommendations for the kitchen. On the downside, their work is very expensive. Also, within a month after the kitchen remodel was completed I saw there were some cracks / separation in the caulking, in a couple of places. When I pointed this out to a project manager he would not send someone to re-caulk, telling me instead to have a painter come and do it (at my expense). For all the money I spent on the kitchen job I felt this did not reflect the best in customer service. Overall, I recommend this company, but I also recommend the consumer get in writing (on the contract) that the company will come back to re-caulk within 6 months.
Precio del proyecto
Más de 100.000 €
Showcase has done our kitchen, office and guest bath remodels. The work has met or exceeded our expectations. We will use them again for our next project, a master bath remodel.
Precio del proyecto
50.000 € - 100.000 €
Charlie and Steve were a pleasure to work with. Charlie was patient and precise with the decision making. Steve has a keen eye for details. If there is an error somewhere, not only will he find it but he will fix it without questions.
Precio del proyecto
50.000 € - 100.000 €
Showcase has done 3 projects for us now and there is nobody else I could ever recommend. I warn you but their initial proposals might shock you. But when they walk you through everything their including it will help you understand. I even compared some pricing to others and they were always in the middle. The quality is the highest though! Showcase does it all and includes it all up front, so it's shocking at first but it's in line with what it takes to do a remodel! They handled the planning, design, permits, construction and the purchase of everything. Ernesto Sepulveda and his team are amazing. Everyone who came was professional and clean about their work. I never had an issue getting a hold of them or them not showing up. Plus I could always stop by one of the Showrooms when I needed something and everyone is always smiling and wanting to help. They give contractors and designers a good name!
Precio del proyecto
Más de 100.000 €
Some if the finest interior design work I have ever seen, and I'm the lucky one Showcase Kitchens and Baths remodeled my kitchen and my beautiful new home office. Simply superior design and workmanship. I'm in love with my kitchen and my spectacular office, which I call my "gentlemen's library."
Encuentra Empresas de instalación y reformas de cocinas y baños para hacer realidad tu proyecto
¿Cansado de leer todos los tutoriales de bricolaje? Estamos para ayudarte. En Houzz contamos con más de 1 millón de profesionales del hogar, por lo que encontrarás al Empresa de instalación y reformas de cocinas y baños de confianza adecuado para tu proyecto en Westlake Village.
Lee valoraciones de particulares como tú en Westlake Village
Lee las valoraciones de los propietarios antes de contratar a un Empresa de instalación y reformas de cocinas y baños que te ayude con un proyecto en Westlake Village. Si tiene preguntas, lee las valoraciones de otros propietarios o dirígete a la sección de consejos para obtener una segunda opinión.
Contacta fácilmente con Empresas de instalación y reformas de cocinas y baños
Si estás navegando por Houzz y tienes a un profesional en mente, te darás cuenta que solicitar un presupuesto es más fácil que nunca. Desde tu panel de control podrás administrar todas las solicitudes que mandaste a Empresas de instalación y reformas de cocinas y baños.
Renovación de cocinas y baños en España