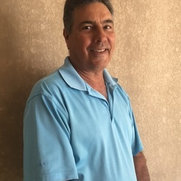 Euro Flooring & Design Center, Inc.
2 premios Houzz
1 insignia Houzz
Contacto:
Mark Ellis
St. Petersburg, FL 33714
Coste medio de los trabajos:
10.000 USD - 100.000 USD
Varies depending upon the scope of work and product selection.
https://www.houzz.es/pro/euroflooringanddesign copiada al portapapeles
Euro Flooring & Design Center is a family-owned business that has been an industry leader for a number of years in bathroom renovations and specifying and installing flooring. We are your design advocates. Our mission is to provide clients with spaces that are both beautiful as well as offering functionality. The complete process of planning, designing and installing of a new bathroom requires a tremendous amount of expertise which we pride ourselves in having. We offer full design, remodeling and installation service for your entire project from start to completion. Euro Flooring & Design Center holds a certified residential contractor license (CRC#1331068) and is fully insured. We're passionate about the importance of aesthetics. Together we can design and remodel the bathroom of your dreams.
Servicios prestados:
Bathroom Remodeling, Flooring Installation, Home Remodeling, Laminate Flooring Installation, Tile Installation, Tile Sales, Vinyl Flooring Installation, Wood Floor Installation
Zonas de trabajo
Bay Pines, Belleair, Belleair Beach, Belleair Bluffs, Clearwater, Clearwater Beach, Dunedin, Feather Sound, Gandy, Gulfport, Harbor Bluffs, Indian Rocks Beach, Kenneth City, Largo, Lealman, Madeira Beach, North Redington Beach, Palm Harbor, Pinellas Park, Redington Beach, Redington Shores, Ridgecrest, Saint Pete Beach, Saint Petersburg, Seminole, South Highpoint, South Pasadena, Tampa, Tierra Verde, Treasure Island
Premios:
Angies List Super Service Award 2018 A+ Rating with the BBB
Escribe una valoración
10 valoraciones para Euro Flooring & Design Center, Inc.

Mark was a pleasure to work with. He listened, acted quickly and followed up regularly. His crew was knowledgeable, personable and interacted with us often. As our project moved along, they told us what to expect all along and gave good advice. When we had choices, we felt informed and able to get what we wanted. Great experience!

I chose Euro Flooring & Design for my carpet needs at our home in St. Petersburg, FL. Mark and his wife Kelly are knowledgeable professionals who are easy to work with. Mark helped me choose the right carpet based on the needs of our home. I appreciated the fact that he took a sincere interest in what our goals for the home are for the future. He helped to direct me to what made the most practical sense durability and cost wise. I was given a free quote, and appreciated Mark's responsiveness in answering my questions and getting back to me in a timely fashion. I felt very comfortable with Euro Flooring & Design and their ownership. I gave Mark the key to my home. He had the carpet installed while I was out of town on vacation. Needless to say, I came back to a home that was now very warm and inviting with beautifully chosen carpet in our living room and two bedrooms. The work was done with excellent care and attention to detail. I would highly recommend Euro Flooring & Design for any flooring needs!

We hired Euro Flooring and Design to replace the majority of the flooring in our home. Working with Mark was wonderful. He gave us great advice both on product selection and on design. His crew was experienced and did a perfect job installing the tile. We went with a 12" x 24" porcelain tile and it looks fabulous, We definitely recommend working with Mark and Euro Flooring and Design Center.


I've known Mark for many years and when I was a contractor, he did a great job in specifying, providing and supervising the installation for many spec houses that I was building. When I was ready to put new flooring in my own home, he gladly came out to share some design ideas and make some recommendations. It was a great experience!
Recently I had my lanai redone with tiles. Euro Flooring & design sent a very knowledgeable representative out to measure the area. He brought several samples of the best Italian tile for the job. We went with his suggestion. The installers were there within the week and did a masterful job. Now the lanai looks fabulous. I have had a few friends over and they asked who did the work. I have recommended Euro Flooring to them and would do the same for whomever reads this review.

We were very pleased with Mark as he did what he said he would do and he did it slightly ahead of his project completion date quoted at the start. Mark does a nice job of balancing his client desires with his design preference and flair. He has a high degree of integrity - including his prompt and thorough communication as needed.




New to the area, we were looking for someone to match wood flooring that existed on the main level of the townhouse we had just purchased. Most of the vendors we called stated they would not help us until we were in the house, then their van would show up. Mark Ellis took my call, helped us understand the scope of the project, what materials we needed, and the costs. After taking possession of the property, Mark and his team quickly confirmed the scope of the project, ordered the materials and completed the project promptly. Mark's team receive a special "thank you" and "good job." Thank you for taking care of our home.

Comentario de Euro Flooring & Design Center, Inc.:
Thank you for the kind words. Your new Mohawk wood flooring and custom staircases look awesome. I look forward to working with you on your additional cabinetry that you need and custom closet. Thank you for your continued business. I really appreciate it.
Mark Ellis from Euro Flooring & Design Ctr. visited us and brought along with him samples of carpet and flooring. This happens to be a great way to shop. Explaning to Mark what we had in mind he assured us that his team would deliver. While leaving he job in Marks hands the job was completed promptly. When my wife and I returned back home after leaving for a couple of weeks and opened the front door Mark and his team definetly surpassed our expectations. We could not believe this was the same place we left.
Our kitchen and wood floors were 30 years old and we were looking for new ideas, a new look. Mark at Euro Flooring came and brought numerous samples, spent time going over colors, and explained the pros and cons of his different products. Two months later and we are thrilled beyond belief with the results. Our guests marvel at the beauty !

Mark and his team meet our flooring needs with speed and efficiency. We rely on them for all of our commercial flooring at our office buildings.
Encuentra Empresas de instalación y reformas de cocinas y baños para hacer realidad tu proyecto
¿Cansado de leer todos los tutoriales de bricolaje? Estamos para ayudarte. En Houzz contamos con más de 1 millón de profesionales del hogar, por lo que encontrarás al Empresa de instalación y reformas de cocinas y baños de confianza adecuado para tu proyecto en St. Petersburg.
Lee valoraciones de particulares como tú en St. Petersburg
Lee las valoraciones de los propietarios antes de contratar a un Empresa de instalación y reformas de cocinas y baños que te ayude con un proyecto en St. Petersburg. Si tiene preguntas, lee las valoraciones de otros propietarios o dirígete a la sección de consejos para obtener una segunda opinión.
Contacta fácilmente con Empresas de instalación y reformas de cocinas y baños
Si estás navegando por Houzz y tienes a un profesional en mente, te darás cuenta que solicitar un presupuesto es más fácil que nunca. Desde tu panel de control podrás administrar todas las solicitudes que mandaste a Empresas de instalación y reformas de cocinas y baños.
Renovación de cocinas y baños en España
Servicios relacionados