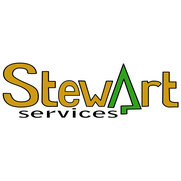 Stewart Services - Tree and Hedge Care
https://www.houzz.es/pro/kimberly-stewart9973/ copiada al portapapeles
2 premios Houzz
1 insignia Houzz
Coste medio de los trabajos:
CAD $9.900 - 10,000.00
Pricing is based on location, difficulty, safety concerns and volume.
If you're looking for high quality, affordable outdoor maintenance - look no further than Stewart Services Tree & Hedge Care! We provide year-round care for your entire outdoor playground to keep it safe, healthy, and looking beautiful.
Servicios prestados:
Hedge Trimming, Land Clearing, Stump Grinding, Stump Removal, Tree Planting, Tree Pruning, Tree Removal, Wood Chipping, Deadwooding, Hazardous limb removals, Arborist Reports
Zonas de trabajo
Oshawa, Whitby, Pickering, Ajax, Bowmanville, Newcastle, Port Perry, Scarborough, Toronto, Orono, Hampton
Premios:
Readers Choice Award Winner for Best Tree Service since 2010
8 proyectos de Stewart Services - Tree and Hedge Care
Escribe una valoración
9 valoraciones para Stewart Services - Tree and Hedge Care
Fecha del proyecto
nov. 2018
Precio del proyecto
1.000 € - 9.999 €
I was very pleased with Evan and the crew that removed my tree.Estimate was simple and straight to the point,cost was very reasonable and with a Seniors discount.The tree was removed,and my yard was cleaned as promised,they even raked my leaves.Great service.I Would definitely recommend using Stewart services.

9 de Noviembre de 2018
Última modificación:

10 de Noviembre de 2018
Fecha del proyecto
ago. 2018
Precio del proyecto
1.000 € - 9.999 €
We recently had Stewart Services doing a big project: removal of three large trees + a failed one. All trees were in our backyard and a safety hazard. Evan and his team did an awesome job at taking the trees down safely and without heavy equipment. The clean up was great and - true to the logo - the bill was affordable. Thanks and Thumbs up to Stewart Services,
Fecha del proyecto
dic. 2017
Precio del proyecto
1.000 € - 9.999 €
Fantastic job!! I highly recommend their services! I had a 30 +ft. tree that was leaning over my property. The guys arrived when they said they would, did a great job in spite of the 50 km wind gusts and did a great cleanup after. The price was very reasonable and the guys were amazing! Give these guys your business and you won't be disappointed! Ruth - Oshawa
Fecha del proyecto
oct. 2017
Precio del proyecto
Menos de 1.000 €
I had Steward tree services trim my cedar hedges and remove quite a few bushes and shrubs on my property today. They did a wonderful job, everything looks great. Josh would call me out every so often to see what I thought of the progress he was making and to get my input. They cleaned up after they were done and made sure I was satisfied. They were very courteous, professional and knowledgeable, the price was very reasonable. I will definitely use them again. Thanks guys.
Fecha del proyecto
may. 2017
Precio del proyecto
Menos de 1.000 €
I have used Stewart Services 2 years in a row now for tree and stump removal as well as tree pruning. Evan provides safe, quick, professional services and is mindful not to damage anything in the way when removing trees such as my shed, fence, gardens, etc. Very punctual and cleans up property afterwards too. Highly recommended!
Fecha del proyecto
abr. 2017
Precio del proyecto
Menos de 1.000 €
Top shelf service and I would highly recommended them for any tree care. Evan and his team completed the task efficiently and within the proposed time frame. What really caught my attention was Evan's knowledge of the industry, his experience and how proficient his team was in removing a very large portion of my silver maple. Stewart Services communicated with me via phone/email leading up to the removal to ensure my needs and expectations where met. Huge thanks go out to Kim, Evan, Josh and team!! Exceptional job!

Fecha del proyecto
mar. 2017
Precio del proyecto
1.000 € - 9.999 €
I recently used Stewart Services to have a very large Manitoba Maple removed and I was thoroughly impressed. Their rates were quite reasonable and they showed up when they said they would. But most important to me was that they were very respectful to me and my property. They took tremendous care with their equipment and it was very apparent that safety was their number one priority. And finally, they did such a nice job cleaning up, if it wasn't for my missing tree I would never had know they were there. Thanks Stewart Services!
Fecha del proyecto
jul. 2012
Precio del proyecto
10.000 € - 49.999 €
Evan and his crew were hired (i am a member of the condo board) to perform long overdue maintenance on the condo property. We have 55 townhome units spread across approximately two acres of land. There were approximately 75 trees ranging from 10 feet to over 100 feet tall. The crew worked quickly, and left no mess afterwards. Dealing with individual unit owners is sometimes difficult but Evan and his crew handled any/ all situations promptly and courteously. As an extra benefit, Evan also provided us with a maintenance plan for the property, and also gave us some recommendations for improvements we could make that would give us the biggest bang for the buck!
Fecha del proyecto
mar. 2012
Precio del proyecto
1.000 € - 9.999 €
Evan promptly returned my email when I asked to set up a date to do a quote. He came with a crew member and they were both very professional and thorough and provided us with a written estimate that outlined everything we asked to have completed, with options. He answered all of our questions and responded to additional questions when asked via email. The team worked efficiently and safely on site and cleaned up when the work was completed. We had a over grown cedar hedge removed, (close to 100' in length) a small Manitoba Maple and Quince removed and some lower limbs trimmed from our Basswood tree.
Poda de árboles en España