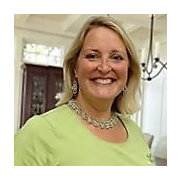 S & S Painting
Free Consultation
Call us today for more info
4 premios Houzz
4 insignias Houzz
Contacto:
Stacey Spear
6420 Little Sorrel Dr
Mechanicsville, VA 23111
Coste medio de los trabajos:
3.000 USD - 5.000 USD
Included in these costs are: help with choosing colors, paint and supplies, and labor
https://www.houzz.es/pro/sspaintingllc11 copiada al portapapeles
Henrico County Painting Pro - Voted Top Painter in R-Home Magazine
page_type: prop_plus_profile
S&S Painting, LLC began in 2004 and is directed by Stacey Spear (founder). Stacey is an active member of the Painting and Decorating Contractors of America, one of the oldest and most respected contractor organizations in the U.S. Despite the increased demand for their services, Stacey remains committed to providing each customer with a great, stress-free experience. Small, simple paint projects are given the same attention to detail as larger, more complex ones.
Servicios prestados:
Ceiling Painting, Color Consulting, Decorative Painting, Door Painting, Drywall Repair, Faux Painting, Interior Painting, Mural Painting, Wallpaper Removal
Zonas de trabajo
Ashland, Chamberlayne, Dumbarton, Glen Allen, Hanover, Henrico, Highland Springs, Lakeside, Mechanicsville, Richmond, Studley, University Of Richmond, Short Pump, Windsor
Premios:
Voted Richmond's Favorite Painter in the R-Home Reader's favorite survey Voted Best Room Remodel in Mid Atlantic Council from PDCA
Escribe una valoración
22 valoraciones para S & S Painting
Precio del proyecto
1.000 € - 9.999 €
We are third time customers of this outstanding company for our largest project to date...a transformation of a mid-century ranch kitchen from all pine to a gorgeous white and black "french country" look. This along with a white washed living room fireplace and new white finish on bookcase built-ins, walls and hallway has opened up our living space and is simply beautiful!! The work quality is top notch, professional and a tight two week deadline met on time. This company strives for perfection and customer retention is just as important as the work project! We love the new look and value added to our home. Thank you thank you!


Precio del proyecto
1.000 € - 9.999 €
My husband and I are thrilled with the outstanding job Stacey and her team did on our painting job. They were always punctual, always polite and friendly, and everything was done neatly and professionally. We would never use another painter!
Precio del proyecto
1.000 € - 9.999 €
5 stars! S & S painting did a fantastic job in such a timely manner. I was really pleased with their work and am such a fan of a woman owned and operated company.
Precio del proyecto
Menos de 1.000 €
Thank you Stacey and the entire crew! I was lost trying to select colors. Stacey worked with me to selected colors that truly reflect my taste and style. She recommended something very different for my morning room and it worked! This is now my favorite room. Rhonda kept me informed and was wonderful with follow up. The women arrived on time, were friendly and completely cleaned up after the job was done. Most important they exceeded all expectations on the quality of their work. I can't wait to get to the rest of the house.
Precio del proyecto
1.000 € - 9.999 €
Simply the best! We moved to the Richmond area 5 months ago and actually discovered S&S Painting in the Best of the Best in the Richmond newspaper. I called and said I wanted the whole inside of my house painted. Stacey came out and I knew from just meeting her, I had called the right company. We spent a few months working through colors and all we can say is "WOW"! Her team of "great" women did an outstanding job - kind, always happy and above all very conscientious about their work. Not only do I love my house - I also found a friend who I will recommend to anyone and everyone as well as having her come back the next time I need painting done.

Precio del proyecto
Menos de 1.000 €
I have used S&S twice now and both times I couldn't be happier. I reached out via email for this last job and had a response within an hour. I'm so grateful for Stacey's eye and advice. Rhonda coordinated every step of the process in such a timely manner. The painters were ON TIME absolutely efficient and I think they left my house even cleaner than it was before they arrived. I love the color palette Stacey helped to achieve from the first job and now with the completion of the second, my space feels so serene and relaxing. I wouldn't refer anyone else. Stellar services from coordinating to executing.

All you need to say is, "Can you" and S & S Painting makes it happen. I continually find fixtures and furniture that just don't capture the colors/tones I need for the surrounding pieces. S & S painting almost magically transforms these tones every time with their expertise and creativity. I am remodeling my home and with their direction each room flows and makes the exact statement I 'm looking for and expresses the quality of the home. I look forward to our continued relationship and making my dreams come true. Thank you S & S.
Precio del proyecto
1.000 € - 9.999 €
S & S has now done 2 projects in our home. They were our 3rd painters but well worth the wait and we will NEVER use anyone else. They arrive on time, they are professional and personable while in your home, and they cleanup like nobody's business. Stacy is wonderful with color and more than happy to help you choose and/or offer ideas. I cannot imagine an unhappy client from this business.
Precio del proyecto
Menos de 1.000 €
I have used S&S in the past and chose them again because of their excellent work, reliability and professionalism. Every member of the team has always been pleasant and easy to work with.
Precio del proyecto
1.000 € - 9.999 €
The cheerful, friendly, HARDWORKING, PROFESSIONAL, and HIGHLY SKILLED women of S & S Painting will change your home and your life! Stacey and her crew transformed our newly purchased house that had seen some hard use into a stunningly beautiful home with which we are incredibly thrilled. They painted an office, library, family room with two storey ceilings, dining room, kitchen, master bathroom, several ceilings, and tall stairwell. Stacey will come to your home to consult with you on the proper colors for your interior, and please please do listen to her advice--we learned that she is usually right! Stacey holds extremely high standards for her own work and the work of her crew. She came through as the job was nearing completion and tagged any areas that she deemed to be not yet perfect--and they were brought up to her expectations--but truly, these areas were so tiny that an average person wouldn't ever have seen them! These women work fast and clean and they really do care what the results look like--trying out a new color excites them! We will engage S & S again to paint our stair railings and front door. Your days of painting your own place are officially over---run, don't walk to your phone and find out how easy the process of altering your home for the better is--shout out to Cassidy, Heather, Kendall, Angelea, Taylor, and Rhonda!
19 de Septiembre de 2017
Última modificación:

19 de Septiembre de 2017
Precio del proyecto
Menos de 1.000 €
This company has come to my rescue twice when I was unable to complete my own projects. I had saved a newspaper article on the company because it was owned and operated by women. I expected that they would attend to details the way I had in my home. I was not disappointed. Stacy prepares a written estimate after viewing what is needed and checks in to make sure everything is going smoothly. The staff is professional, friendly and they know what they are doing. They get right to work and clean up before they leave. Highly recommend this company.

Precio del proyecto
1.000 € - 9.999 €
Stacey and her crew have made my builder grade cabinets look amazing! Their meticulous attention to detail and their multi step process are unparalleled. They show up as promised and they do not leave until the work is done to perfection. In addition, they are just nice people. My project was completed ahead of time. And on budget. No wonder they are booked months in advance! Thank you, S and S!
Ver todas las 22 valoraciones
Encuentra Pintores y empresas de decoración de paredes para hacer realidad tu proyecto
¿Cansado de leer todos los tutoriales de bricolaje? Estamos para ayudarte. En Houzz contamos con más de 1 millón de profesionales del hogar, por lo que encontrarás al Pintores y empresas de decoración de paredes de confianza adecuado para tu proyecto en Mechanicsville.
Lee valoraciones de particulares como tú en Mechanicsville
Lee las valoraciones de los propietarios antes de contratar a un Pintores y empresas de decoración de paredes que te ayude con un proyecto en Mechanicsville. Si tiene preguntas, lee las valoraciones de otros propietarios o dirígete a la sección de consejos para obtener una segunda opinión.
Contacta fácilmente con Pintores y empresas de decoración de paredes
Si estás navegando por Houzz y tienes a un profesional en mente, te darás cuenta que solicitar un presupuesto es más fácil que nunca. Desde tu panel de control podrás administrar todas las solicitudes que mandaste a Pintores y empresas de decoración de paredes.