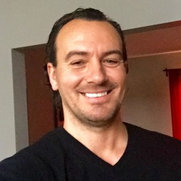 Red Sky Painting
Save 15% on Interior Painting
Call & Mention Houzz for Details!
https://www.houzz.es/pro/redskypaint/ copiada al portapapeles
2 premios Houzz
3 insignias Houzz
Coste medio de los trabajos:
1.000 USD - 50.000 USD

Top Quality Award Winning Painting Services in Chicagoland
page_type: prop_plus_profile
Since 1994, Red Sky Painting has been providing outstanding on time and on a budget quality professional service for commercial, industrial and residential painting solutions. Red Sky Painting had been serving the City of Chicago Metro area and North, West and South suburbs. Our dedicated team of certified, insured painters are committed to providing your business with exceptional workmanship and virtually no downtime. Part of our commitment means working nights and weekends to work around our client's hours, schedules or requests. At Red Sky Painting no job is too big or too small, each project is tailored to maximize lifespan and cost-effectiveness. Owner/operator Dominik Olejnik is personally involved with all projects the company takes on from meeting with clients initially, to estimating, to site inspection once the work is done. Red Sky painting is fully insured, licensed and registered with the Worker Safety Insurance Board for both customer and contractor protection. We offer a two-year limited warranty on all completed projects, provide Clearance Insurance Certificates and carry Two million dollar liability insurance on all jobs. A partial client list of commercial painting services, includes, but is not limited to; Progress Rail Services, a Caterpillar Company (East Chicago) Burberry (Chicago), Trelleborg Sealing Solutions, (Streamwood) Lake Shore Country Club (Glencoe) Michigan Shore Country Club (Wilmette) also we cover all residential painting needs services, in Lincoln Park, Evanston, Wilmette, Winetka, Glencoe, Barrington, Wheaton and many other locations on the North and South West Suburbs. Please visit our testimonials section to learn more about what our clients are saying about our work.
Servicios prestados:
Ceiling Painting, Color Consulting, Deck Staining, Door Painting, Exterior Painting, Interior Painting, Wallpaper Removal, Pressure Washing, Metal Staircases/Fences/Railings/Porches Painting
Zonas de trabajo
Arlington Heights, Chicago, Des Plaines, Elk Grove Village, Elmhurst, Elmwood Park, Evanston, Chicago Metro
Premios:
BBB Accredited, A+ Rating Top Rated HomeAdvisor Professional, Elite Service Provider HomeAdvisor, Best of HomeAdvisor Winner 2015 and much more
Escribe una valoración
17 valoraciones para Red Sky Painting
Fecha del proyecto
abril de 2018
Precio del proyecto
10.000 € - 49.999 €
Dominik came in and completely transformed my home's interior. He painted all rooms in my home, and I am thrilled with the outcome - my home looks brighter, more open and brand new. He was professional, on time, knowledgable, responded quickly, assisted & guided me with color choices. Completely stood out and made me feel very comfortable from the beginning. Outstanding quality - would recommend hiring this company.
Fecha del proyecto
febrero de 2018
Precio del proyecto
1.000 € - 9.999 €
Domenic and his crew were a dream come true. They finished my condo top to bottom in 4 days and even managed to get to the site on a day we got a ton of snow. They were true pros. I highly recommend these guys. Super sweet and always always on time.
Fecha del proyecto
diciembre de 2017
Precio del proyecto
1.000 € - 9.999 €
Dominic and his team at Red Sky Painting just finished a job painting my entire place and I'm extremely pleased with the results! The team worked efficiently and painted my entire condo in just three days. They kept a clean work space and made sure all my belongings in the way were moved back and well taken care of. Dominic would come over in the morning to review the work from the day before to make sure everything was up to our standards. It was a pleasant experience during what could of been a stressful time! We are recommending Red Sky Painting to anyone who needs a paint job in the Chicago area! We're glad we found them through Houzz!
Fecha del proyecto
septiembre de 2017
Precio del proyecto
1.000 € - 9.999 €
Dominic and his colleagues are extremely skilled and have the professional expertise to provide exceptional service. We are very happy with their work!
Fecha del proyecto
septiembre de 2017
Precio del proyecto
1.000 € - 9.999 €
Was timely. Didn't leave my place a mess. Actually went to get paint for me when they ran out. Dominic and Felipe were both professional and prompt! Highly recommend!
Fecha del proyecto
agosto de 2017
Precio del proyecto
1.000 € - 9.999 €
Super nice guys and cleaned up so good ! I trusted them in my house and they were friendly and fast and on time always ! They did a great job on my house ! Excellent work ! I will always use them
Fecha del proyecto
mayo de 2017
Precio del proyecto
1.000 € - 9.999 €
I contracted with Red Sky Painting to have my decks cleaned and stained. Dominick was prompt, courteous and flexible. I was not able to be at home to choose colors, but he made it work! His company finished the work earlier than expected and the results are beautiful! It will be a great summer on my gorgeous deck!
Fecha del proyecto
abril de 2017
Precio del proyecto
1.000 € - 9.999 €
Red sky painting power washed and re-stained my deck. My deck looks like new now! Dominik as well as his crew were very prompt and kept me informed of the progress every step of the way. I would definitely recommend them for any future staining needs.
Fecha del proyecto
abril de 2017
Precio del proyecto
Menos de 1.000 €
Repeat customer and very happy with Red Sky's work again. Latest project stripping, cleaning, and staining outdoor deck. Fair price and high-quality workmanship. Also, very friendly and professional. Highly recommended for a variety of painting needs.
Fecha del proyecto
marzo de 2017
Precio del proyecto
1.000 € - 9.999 €
I offer the highest ratings for the services of this company. Their work extended from the power wash of the exterior of our house (last year) to painting of interior doors and walls (this March). The work is really perfect, the owner and the workers are competent and professional. The fee was reasonable and well worthy of the work. I highly recommend it.
Fecha del proyecto
febrero de 2016
Precio del proyecto
1.000 € - 9.999 €
Red sky, painted our home and did a fantastic job they were very careful & meticulous about the cleanup it look like they were never even there. They did an amazing job and we were super happy with there service and professionalism.
Fecha del proyecto
marzo de 2017
Precio del proyecto
Menos de 1.000 €
I quoted several companies to power wash the stone retaining walls around my home. Red Sky had the best price so I hired them. They arrived on time and completed the job with no distractions. The quality was top notch. The owner and his employee were very conscientious. I would highly recommend Red Sky Painting.
Ver todas las 17 valoraciones