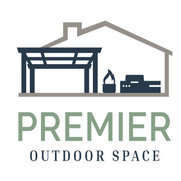 Sunspace By Premier Outdoor Space
2 premios Houzz
3 insignias Houzz
Contacto:
Benjamin Robertson
Louisville, KY 40223
Coste medio de los trabajos:
5.000 USD - 500.000 USD
Project cost varies on project type. If you have any questions, please don't hesitate to send a message
https://www.houzz.es/pro/premieroutdoorspace copiada al portapapeles
We specialize in designing and constructing the best quality and most attractive outdoor rooms in the entire area. If you want the nicest looking and most effective screen porch, three season room, or 4 season room you have come to the right place. We also have the cleanest looking aluminum & glass hand railing on the market. Check out our water tight aluminum decking and stairs. We are the Premier Sunspace dealer in Kentucky offering a multitude of custom manufactured products including the Weather Master Vertical Stacking Porch Window, Screen Porch Wall System with Integral Railing, the Weather Master Plus Stacking Screen Door System, Weather Master Horizontal Slider, factory assembled custom aluminum railing, water tight aluminum decking, and more.
Servicios prestados:
Balcony Design & Construction, Deck Building, Deck Design, Porch Design & Construction, Railing Installation, Rooftop Deck Installation, Sunroom Design & Construction, Three Season Rooms, Four Season Rooms, Sunrooms, Screen Porches
Zonas de trabajo
Norton Commons, Kentucky, Indiana, Nolin Lake, Rough River Lake, Louisville Metropolitan Area, Barren River Lake
Escribe una valoración
12 valoraciones para Sunspace By Premier Outdoor Space
We had a great experience from sale to finished product. Nate Jacobs was always prompt professional and honest. He arrived on time each day keeping the job site clean. Each night after vacuuming and sweeping, all tools were taken away. The porch is fantastic! It is easy to slide the windows. Cleaning them is a breeze. We are able to shut all the windows when it gets cold and it is so well sealed we can use it year round. We are 110% satisfied and would highly recommend this company and Nate Jacobs!!
I wish every hiring experience I have could be as good as this was. Professional, punctual and personable. The finished product is everything that was promised. I love our new room. It makes our whole house better. Thank you, Ben!




8 de Enero de 2019
Última modificación:

8 de Enero de 2019

The guys at Premier Outdoor Space did a wonderful job on our 3 season porch. They were excellent communicators and showed up every day and worked late until the job was complete. We have enjoyed our room all year. It has become our favorite room in the home.
Had 3-sided porch enclosure installed by Ben Robertson and his team. Top quality product far exceeds a competitive product we had in another home. Panels were 100% leak free in 60 mph winds and 2.5 inches torrential rain. Install took 1.5 days. This is truly a custom fit system with filler pieces cut to exact fit and adjusted accordingly. Ben and his team were a joy to work with. Ben pays attention to every detail and gave me a tutorial on how to care for and adjust the panels if ever needed. This is a premium porch enclosure system installed by a top notch installer.



Our Sunspace windows were installed 10 years ago by a company that is no longer in business. I contacted Premier Outdoor Space when several of my window panels were damaged by the very sharp nails of a new kitten. They were very willing to help with the repair, at no cost to me, despite the fact that we have never purchased a product or service from Premier. They went above and beyond to make sure that we were happy with the product and the repairs. I would highly recommend doing business with Premier.

VINCENT ABELL CONTRACTING
As a General Contractor we have the privilege of working with dozens of suppliers and subcontractors. The folks at Premier Outdoor Space are top notch, professional, knowledgeable, and excellent at understanding the needs of our customers in the outdoor living market. We've had the pleasure of teaming up with Premier Outdoor Space on numerous projects and look forward to more in the future.
This project started out as a typical screened in porch with stained pine post, beam and exposed rafter and T&G roof decking in Franklin TN. But as the finishes were upgraded, it became apparent that this should become a three season sun room. This is where Ben Robertson and Sunspace By Premier Outdoor Space helped us make this a remarkable room addition to my customer's home. I found Sunspace By Premier Outdoor Space online while researching operable vinyl patio windows. I had already found several other manufacturers, one of which I liked enough to purchase a sample window from them. When I contacted Premier, I spoke with Ben Robertson who spent a considerable amount of time with me on the phone explaining the differences in the patio window manufacturer I was looking at and the Sunspace product. He was upfront that the Sunspace product would run a little more in cost, but would make for a longer lasting and easier operating window. So I ordered a sample window form him also and was going to do my own comparison. When the samples arrived, it was easy to see the better design and ease of operation in the Sunspace product. First off, the four operable vinyl panels in the sample were all the same size, whereas the other product's panels were four different sizes to fit the offset tracks in the side rails. This reduced the open area of each window. The difference in spring tensioning design was night and day. Sunspace has one single stainless spring that keep tension on the side track so the window panel holds its place up and down the full length of the side rail. The other product had about a half dozen moving parts to achieve the same thing. Again, easy to see which would perform better and last longer. After working the sample windows a bit and seeing the difference in construction and design, the homeowner was sold on the Sunspace model. Ben was very helpful in working with me on dimensions and fully understanding how the installation process worked. The order was placed and delivered a bit earlier than promised. Using Ben's tips, the installation was simple and no problems arose. My customer is extremely happy and enjoys the jealous comments of his friends and neighbors when they see the sunroom. My thanks to Ben and Sunspace by Premier Outdoor Space for helping make this project a very special one.




I contacted the owner of Premier Outdoor Space to inquire about four track vinyl windows for our lake home's screened porch. My initial telephone conversations with Ben were positive and the information I received led to an in-person meeting. Ben drove to Jamestown, KY to our lake home and personally measured each of our eleven openings and quoted the cost soon after. Installation was accomplished with a few of the panels apparently slightly too narrow resulting in them requiring replacement. Ben made a third trip from Louisville and personally installed the replacements. Ben's professionalism and work ethic was the best I have experienced with any contractor I have used in my 70+ years. I highly recommend Ben and his installers for any outdoor project. See photos of our newly enclosed porch.




This spring we had our porch enclosed by Premier Outdoor Space and what a wise decision. Ben and his crew did an excellent job and were very trust worthy. They not only did a beautiful job, they were efficient,followed through with what they said they were going to do, and were very professional. We have received many compliments and out grandchildren love it!!!! We are delighted with out new addition, We would highly recommend Ben and his crew. Thank you so much Ben.
Estimate was accurate. Job schedule was followed and installation was nicely done Ben the manager followed up and inspected all work. The room looks great . Wonderful experience.
22 de Octubre de 2017
Última modificación:

27 de Noviembre de 2017
The project is perfect for a maintenance free space. Ben was the best to work with and very knowledgeable. Great value.
Not only did this company finish my enclosed porch on time and in budget but the service, installation and product were all exceptional. The enclosure adds so much flexibility to our porch that we find ourselves always outside enjoying the space. We have now been in our new home for all four seasons and the porch enclosure has made our porch our favorite room in our new home. We absolutely love it.
Encuentra Empresas de patios, cubiertas y cercados para hacer realidad tu proyecto
¿Cansado de leer todos los tutoriales de bricolaje? Estamos para ayudarte. En Houzz contamos con más de 1 millón de profesionales del hogar, por lo que encontrarás al Empresa de patios, cubiertas y cercados de confianza adecuado para tu proyecto en Louisville.
Lee valoraciones de particulares como tú en Louisville
Lee las valoraciones de los propietarios antes de contratar a un Empresa de patios, cubiertas y cercados que te ayude con un proyecto en Louisville. Si tiene preguntas, lee las valoraciones de otros propietarios o dirígete a la sección de consejos para obtener una segunda opinión.
Contacta fácilmente con Empresas de patios, cubiertas y cercados
Si estás navegando por Houzz y tienes a un profesional en mente, te darás cuenta que solicitar un presupuesto es más fácil que nunca. Desde tu panel de control podrás administrar todas las solicitudes que mandaste a Empresas de patios, cubiertas y cercados.
Patios, cubiertas y cercados en España
Patios, cubiertas y cercados en Getafe
·
Patios, cubiertas y cercados en Huelva
·
Patios, cubiertas y cercados en Ibiza
·
Patios, cubiertas y cercados en Leganés
·
Patios, cubiertas y cercados en Móstoles
·
Patios, cubiertas y cercados en Marbella
·
Patios, cubiertas y cercados en Vitoria
·
Patios, cubiertas y cercados en Granada
·
Patios, cubiertas y cercados en Oviedo
·
Patios, cubiertas y cercados en Sabadell
Servicios relacionados