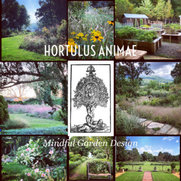 Hortulus Animae - Mindful Garden Design
Insignias
Respetuoso con el medio ambiente
2 premios Houzz
3 insignias Houzz
Contacto:
Jean-Marc Flack
278 Crows Nest Rd
Round Top, NY 12473
Coste medio de los trabajos:
$50,000.00 - 3,000,000.00

Licencia:
WC28878 PC7115 CT0656377
https://www.houzz.es/pro/jean-marc_flack copiada al portapapeles
Descubre mi vídeo destacado
Hudson Valley's Premier Landscape Design: Estates and Country Homes
page_type: prop_plus_profile
Exuberant plant-driven design with an emphasis on sustainability and ecology. Hortulus Animae is a niche design studio that provides integrated full-service solutions for residential landscapes and estates in the Hudson Valley and beyond. We provide exuberant plant-driven design with an emphasis on sustainability and ecology, and create site-specific and client appropriate designs for casual, traditional, formal or contemporary styles. Philosophy: -Seek the path of least resistance -Every project is an opportunity to promote beauty and biodiversity -Choose native plants whenever possible and no chemicals -Design landscapes as rejuvenating retreats while also sustaining habitat for local pollinators
Servicios prestados:
3D Rendering, Custom Fire Pits, Deck Design, Drafting, Drought Tolerant Landscaping, Edible Gardens, Garden Design, Hardscaping, Landscape Design, Landscape Plans, Organic Gardens, Outdoor Lighting Design, Patio Design, Site Planning, -Consultations -Residential Garden and Landscape, casual, traditional or contemporary styles; native plants
Zonas de trabajo
Catskill, Climax, Durham, East Durham, Elka Park, Germantown, Hunter, Palenville, Saugerties, Tannersville, Brewster, Carmel, Carmel Hamlet, Goldens Bridge, Granite Springs, Hopewell Junction, Jefferson Valley, Jefferson Valley-Yorktown, Mohegan Lake, North Salem, Patterson, Pawling, Purdys, Putnam Valley, Somers, Waccabuc, Yorktown Heights, Hudson Valley NY: Putnam, Columbia, Dutchess, Sullivan, Westchester counties, sharon CT, litchfield, albany
Premios:
NYBG - Sustainable Garden Design & Landscape Design Association of Professional Landscape Designers American Society of Landscape Architects
Valoración destacada

Jean-Marc Flack of Hortus Animae is a gifted landscape designer who brings his stylish eye, rigorous training, and abiding passion for nature to creating wondrous gardens—whether it's for a small urban rooftop or a vast formal estate.
Leer valoración completa
Escribe una valoración
11 valoraciones para Hortulus Animae - Mindful Garden Design

Hortulus Animae garantie des prestations de qualité avec un intérêt particulier concernant la préservation de la biodiversité Une entreprise sérieuse avec une vision du paysage, qui reste pour le moins très intéressante.
1 de Septiembre de 2020
Última modificación:

2 de Septiembre de 2020
Jean-Marc is the ultimate in design! His wealth of knowledge and passion for his profession is a blessing to behold. Detailed orientated down to and including budget, design and time frame for a project. His drawings alone are worth framing!

Jean-Marc Flack of Hortus Animae is a gifted landscape designer who brings his stylish eye, rigorous training, and abiding passion for nature to creating wondrous gardens—whether it's for a small urban rooftop or a vast formal estate. His garden designs are simply beautiful.
We recently bought a house on property on which there was both a lovely existing garden and a neglected wooded area overrun with poison ivy and nondescript weeds. We wanted to add various specific plants (including trees and shrubs) to the main garden area, without destroying its existing structure and integrity, and to reclaim the woodland. We are absolutely delighted to have found Jean-Marc Flack and Hortulus Animae. Jean-Marc combines a broad knowledge of plants and hardscaping with an extraordinary sense of design. After completing a thoughtful interview he created an amazing master plan that incorporated our requests into his own vision of what the property could be. A quarter of the way through the two-year project, he's created a magical stone "council ring" to anchor the woodland, put in deer fencing and numerous plantings, and made subtle changes to the landscaping that have doubled the apparent size of the property. It's been a delight working with him and his team, and we can't wait for the garden to "wake up" this spring.


Jean-Marc has an unparalleled aesthetic sense. His garden designs are incredibly beautiful and yet look completely natural at the same time which is a rare combination. He is also good at recommending plants that are deer resistant and easy to maintain, two qualities that were very important to me. Jean-Marc is also a pleasure to work with - very professional and extremely pleasant. I'll be rehiring him next season for additional projects!

Comentario de Hortulus Animae - Mindful Garden Design:
Heather it is a pleasure working with you on beautifying your property - it feels like a true collaboration and I am so pleased you appreciate the work! Here is a photo of the custom planters designed for your entrance... I look forward to next season!

Usuario de Houzz-15523187
Jean Marc is a pleasure to work with. He is a creative visionary and also an effective project manager. This is my first home and I have never done landscaping before - Jean Marc has been an expert and patient guide, walking me through the process and helping me make decisions. The project is still taking shape, but I am certain the results are going to be beautiful as everything grows in.
Jean-Marc was the perfect partner in dreaming, creating, and beautifully executing what was basically a wish list of the inclusion of various "spaces" in our garden area...a heretofore never been planted rocky slope overlooking a wetlands at the base of a Mountain View of extraordinary beauty. He increased and highlighted the natural beauty! Jean Marc is a very talented designer, easy to work with, a terrific listener with an especially gifted 'eye' for all things natural, especially indigenous plants, — their color, texture, and shapes. It is without hesitation and with great joy to share this "native whisperer's accomplishment with you! He was efficient and communicative and was accurate as to the time it took to create and the budget.




6 de Diciembre de 2019
Última modificación:

6 de Diciembre de 2019

Comentario de Hortulus Animae - Mindful Garden Design:
Dear Brenda, I am so honored that you have entrusted me with creating a garden for your spectacular country getaway. Our ongoing relationship and mutual connection to the land and native living communities in the Hudson Valley has been especially rewarding... Thank you for embracing the iterative nature of garden design and working with me over the seasons as the garden evolves and matures.


Jean-Marc Flack has a rare combination of expansive vision, exquisite taste and exemplary attention to detail. We have worked with him for six years now and he has never failed to create magic and add value to our property. Our work is ongoing....

Hortulus Animae _ I contacted Jean Marc in 2014 to help create gardens around my organic bakery which is in an industrial area of a Manhattan suburb ....The site was a challenge as the lighting was poor in some areas, the ground needed to be filled in.. other sections we had too much direct sun...we also had concerns about salting in the winter... Jean Marc is a magician....he created a woodland garden, a rock garden directly next to the store...with exotic perennials which are thriving...the front gardens have plants which play off the vintage turn of the century building... My customers are always amazed with the gardens when they come to the shop...often sitting outside drinking coffee or eating breakfast while admiring the plantings.... Jean Marc had a tremendous amount of knowledge and skill. He also has a phenomenal design sense coming from a fashion background....He incorporates design, taste and skill while working within your budget to create spaces which are a truly magical The added bonus is that installation was completed in a timely manner and he is a pleasure to work with ...
Jean-Marc turned our swimming pool into a sanctuary. The blend of colors and heights, grassy textures and different flowering plants was so creative and yet totally harmonious with the setting. We just love escaping there. And working with Jean-Marc was a joy - he took care of absolutely everything from design to purchasing to the actual planting. Plus he routinely checked in on the plants. Looking forward to next year's project!!!!
30 de Diciembre de 2015
Última modificación:

2 de Enero de 2016
Hortulus Animae - Mindful Garden Design created a gorgeous front walk way for our home - railings, lighting and blue slate steps. I was not a fan of railings and worried that although they were necessary, they would look big and clunky. I was thrilled with Jean-Marc's unique and beautiful vine railings that are perfect for the setting. We get compliments on them every time we have guests. He was also quick to make sure they were as functional as they are beautiful. We feel very grateful for his vision!
Encuentra Paisajistas y diseño de jardines para hacer realidad tu proyecto
¿Cansado de leer todos los tutoriales de bricolaje? Estamos para ayudarte. En Houzz contamos con más de 1 millón de profesionales del hogar, por lo que encontrarás al Paisajistas y diseño de jardines de confianza adecuado para tu proyecto en Round Top.
Lee valoraciones de particulares como tú en Round Top
Lee las valoraciones de los propietarios antes de contratar a un Paisajistas y diseño de jardines que te ayude con un proyecto en Round Top. Si tiene preguntas, lee las valoraciones de otros propietarios o dirígete a la sección de consejos para obtener una segunda opinión.
Contacta fácilmente con Paisajistas y diseño de jardines
Si estás navegando por Houzz y tienes a un profesional en mente, te darás cuenta que solicitar un presupuesto es más fácil que nunca. Desde tu panel de control podrás administrar todas las solicitudes que mandaste a Paisajistas y diseño de jardines.
Paisajistas y diseñadores de jardines en España