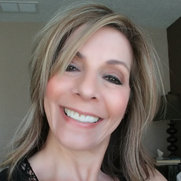 Newport Furnishings & Design of Albuquerque
2 premios Houzz
1 insignia Houzz
https://www.houzz.es/pro/lanapozen copiada al portapapeles
Newport Furnishings & Design has been serving the Albuquerque and Santa Fe areas since 2001 with quality, custom designed and affordable furniture. We help our customers create a home that is truly a reflection of their individual style and ensure that all pieces chosen come together to create a space that is in harmony.
Servicios prestados:
Custom Furniture, Furniture Delivery, Design Consult
Zonas de trabajo
Albuquerque, Bernalillo, Carnuel, Corrales, Isleta, Los Ranchos de Albuquerque, North Valley, Paradise Hills, Placitas, Pueblo of Sandia Village, Rio Rancho, Sandia Heights, Santa Fe
Premios:
Angie's List Super Service award in customer satisfaction
6 proyectos de Newport Furnishings & Design of Albuquerque
Encuentra Empresas de mobiliario y decoración para hacer realidad tu proyecto
¿Cansado de leer todos los tutoriales de bricolaje? Estamos para ayudarte. En Houzz contamos con más de 1 millón de profesionales del hogar, por lo que encontrarás al Empresa de muebles y decoración de confianza adecuado para tu proyecto en Albuquerque.
Lee valoraciones de particulares como tú en Albuquerque
Lee las valoraciones de los propietarios antes de contratar a un Empresa de muebles y decoración que te ayude con un proyecto en Albuquerque. Si tiene preguntas, lee las valoraciones de otros propietarios o dirígete a la sección de consejos para obtener una segunda opinión.
Contacta fácilmente con Empresas de mobiliario y decoración
Si estás navegando por Houzz y tienes a un profesional en mente, te darás cuenta que solicitar un presupuesto es más fácil que nunca. Desde tu panel de control podrás administrar todas las solicitudes que mandaste a Empresas de mobiliario y decoración.
Muebles y decoración en España