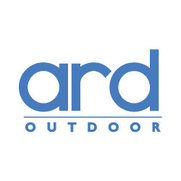 ARD Outdoor
FREE Tickets to the National HomeShow
Visit our Showroom in Toronto
https://www.houzz.es/pro/ardoutdoor/ copiada al portapapeles
1 premio Houzz
2 insignias Houzz
Coste medio de los trabajos:
CAD $1000 - $500,000
Price varies pending on collections, volume, commercial/hospitality or residential projects.
Toronto's Custom Outdoor Design Luxury Lifestyle Patio Furniture Co.
page_type: prop_plus_profile
What do you have planned for your patio season? Entertaining, Dining, Cocktails? Is style, comfort, design, durability, easy care and value important to you? Do you want to have an amazing backyard?! Then the ARD Outdoor team can relate to you! Come visit our 13,000 square ft. Toronto showroom where designers and consultants are ready to help you create the outdoor living space you've dreamed of. Your patio awaits.
Servicios prestados:
Custom Furniture, Furniture Delivery, Furniture Sales, Outdoor Furniture Sales, Design Services, Colour Consultation, Outdoor Design, Space Planning, Patio Furniture, Patio Design
Zonas de trabajo
Toronto, Agincourt, Algonquin Island, Baldwin Village, Clarks Corners, Corktown, Davisville Village, Distillery District, Don Mills, Downsview, East Bayfront, Etobicoke, Forest Hill, Harbourfront, Hillcrest, Humber Valley Village, Lawrence Park, Leaside, Little India, Little Italy, Main Square, Malton, Vaughan, Woodbridge, King City, Caledon, Bolton, Muskoka, Barrie, Orillia, Oakville, Niagara On The Lake, Guleph, Puslinch, Mississauga, Pickering, KIngston, Whitby, Georgian Bay, Aurora, Markham, Collingwood, Thornhill
Escribe una valoración
10 valoraciones para ARD Outdoor
Fecha del proyecto
jun. 2017
Precio del proyecto
1.000 € - 9.999 €
ARD Outdoor has been fantastic to us over the many years. They react quickly to any concerns or questions we have had regarding our outdoor furniture. We have sent many of our friends and family to visit their store in Toronto. We love how our patio looks thanks to ARD Outdoor.
We recently bought some outdoor patio furniture from ARD and were very happy with the service and products we purchased. They were great to deal with and looked after us when we had an issue with our shade umbrella. Thank you for great pricing and selection. It made our purchase an easy one to make!
Fecha del proyecto
sept. 2017
ARD Outdoor has great a selection of well made pieces with sizes that suit small to large spaces. The service is excellent and friendly. The decor is vibrant and stimulates your creativity and makes you want to jazz up our own space. The end of year sale is a city favourite. I'm going back this year to complete my decor.

Fecha del proyecto
jun. 2016
Precio del proyecto
1.000 € - 9.999 €
We bought the most elegant and wonderfully crafted furniture for our home here. Not only were staff courteous but knew their product inside and out. We even bought live rare and exotic palm trees from ARD Outdoor for our lanai. Highly recommended.
Fecha del proyecto
may. 2016
Precio del proyecto
10.000 € - 49.999 €
Service was great! Staff are friendly and knowledgeable! Princess helped us design our cottage space. She knew the product and showed us furniture that would make our space cozy and elegant!
Fecha del proyecto
abr. 2016
Precio del proyecto
1.000 € - 9.999 €
Terrible experience 1) I went to the showroom to pick out my fabrics and place the order. The showroom was chaos, the staff didn't know their own product, it took hours. 2) My order was written wrong and what I was sold on is not what I got in the end 3) My order was late and instead of being notified, I had to call to find out about the status of things 4) When finally my order was ready, it actually wasn't because the couch was broken 5) Danny (delivery operations) & their delivery team (the only positive part of my ARD experience) found a loner couch I could use in the interim while I await my 4-6 WEEK CONTAINER SHIPMENT FROM CHINA. 6) All my pieces arrived with custom made cushions in totally the wrong size. All of them. They didn't know because they didn't check. Again I had to call. 7) New cushions were put on rush. 4-5 days max I was told. I'm at 7 and counting. Oh and still no one has proactively managed me. I had to call. 8) And when I called I was told by the extremely rude woman at ARD that they were too busy to be on the phone and could not help me. After I gave her my name for the third time, I asked for the manager. I was told that wasn't possible because they were too busy. I insisted. 9) A non-manager got on the phone. No record of my history in the system, no solutions. I had to ask twice for a manager to call me back. Still waiting... Horror show. My fear is that the quality of the goods are about as good as the quality of the ARD team. Time will tell. And we'll see how they do with honouring their warranties if that's the case... BUY YOUR PIECES SOMEWHERE ELSE.

Comentario de ARD Outdoor:
My name is Richard Bockner, I'm the owner of ARD Outdoor, we're sorry you had this experience during our busiest season. I appreciated discussing specifics with you on the phone, and providing an apology for human errors.

Our seasonal staff receive ongoing training and we strive for constant improvement. We also ask customers provide accurate info such as order number, correct name and number when calling so we can find them in the system.

We trust you're enjoying your patio furniture along with our thank you gift of LED lights. Please contact me 416 551 6055 if you'd like to discuss this further along with our 5-year warranty.

Thank you for supporting a local Canadian business, we sincerely appreciate your patronage.
Fecha del proyecto
nov. 2015
Precio del proyecto
10.000 € - 49.999 €
Our landscaping took until fall to complete so we didn't expect to find much selection looking for patio furniture in Nov but we scored at ARD Outdoor! There was a huge selection of in stock items, all discounted. We found the perfect glass top extension table to seat 12 (Madrid Collection) along with a 4 piece Vineyard sectional, all delivered last week. Loving the Infrared Heater by the hot tub and bbq so we can enjoy even when the snow flies. Highly recommend the product and service at ARD outdoor. Thank you!
Fecha del proyecto
ago. 2015
Precio del proyecto
1.000 € - 9.999 €
Initially, we purchased 4 Berkeley barstools and the patio torch heater from ARD Outdoor. We were so impressed with the quality and service that we went back for the Grenada dining table and chairs. They are gorgeous, and so comfortable - we get compliments every time someone comes into our backyard! We continue to recommend ARD Outdoor to our friends!
Fecha del proyecto
abr. 2015
Precio del proyecto
1.000 € - 9.999 €
Very professional service. Beautifully designed products and showroom. Always friendly with a smile. I would recommend this company to others who are looking for durable and quality products.
Fecha del proyecto
abr. 2015
Precio del proyecto
1.000 € - 9.999 €
Furnished a waterfront patio, was looking for something unique and of high quality. ARD Outdoor had many products that helped complete this perfectly. Staff were wonderful and very knowledgeable, especially Pamela who went way above and beyond!
Muebles y decoración en España