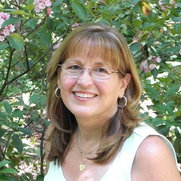 Park Places Landscape Design - Donna Park, GCLP
https://www.houzz.es/pro/donnapark/ copiada al portapapeles
3 premios Houzz
2 insignias Houzz
Coste medio de los trabajos:
10.000 USD - 50.000 USD
We are happy to work with you to plan your project to be implemented in phases that meet your budget and priorities.
Licencia:
05660 (City of Canton, GA)
North Atlanta's Leading Landscape Designer | Best of Houzz 2017-2019
page_type: prop_plus_profile
Recently relocated from Roswell to Canton, GA, Donna Park, owner and founder of Park Places, helps busy homeowners create beautiful outdoor spaces they can't wait to come home to. From enhanced curb appeal to outdoor living/entertaining spaces, Donna's mission is to provide creative, thoughtful designs that fit the budget, lifestyle and personalities of her clients. Her mission is accomplished through an interactive and very personalized design process, resulting in the ultimate lifestyle landscape experience. With the recent relocation of our home-based business to Canton, Park Places is still providing the same great service to our Roswell and Alpharetta area clients, while extending services into Canton, Woodstock, Hickory Flat and Holly Springs.
Servicios prestados:
Custom Fire Pits, Drip Irrigation Installation, Drought Tolerant Landscaping, Garden Design, Hardscaping, Irrigation Repair, Irrigation System Installation, Landscape Lighting Installation, Mulching, Outdoor Fireplace Construction, Patio Construction, Paver Installation, Planting, Retaining Wall Construction, Site Preparation, Sod Installation, Stamped Concrete, Tree Planting, Referrals
Zonas de trabajo
Canton, Holly Springs, Woodstock, Alpharetta, Milton, Mountain Park, Roswell, Hickory Flat
Premios:
Georgia Certified Landscape Professional
Escribe una valoración
9 valoraciones para Park Places Landscape Design - Donna Park, GCLP
Fecha del proyecto
jun. 2019
Precio del proyecto
10.000 € - 49.999 €
Drainage issues hampered my ability to create a useful and attractive backyard. None of my attempts to handle the problem made a difference, and the only thing I felt when I looked at my backyard was frustration and sadness. I loved to garden but had given up. Donna Park arrived and knew immediately what had to be done. I now have the most beautiful yard with no water issues. Thank you, Donna!

Comentario de Park Places Landscape Design - Donna Park, GCLP:
Thank you, Sherryl! As I told you, I Iove it that I have helped to renew your interest in working in your yard again. Makes me happy to see and hear! Now that we've resolved the drainage issues, I can't wait to help you with the new planting plan for Fall.
18 de Junio de 2019
Última modificación:

18 de Junio de 2019
Fecha del proyecto
jul. 2018
Precio del proyecto
10.000 € - 49.999 €
After meeting with several other landscape companies which were very disappointing, I found Park Places on Houzz. At my initial contact, I found Donna to be very professional, and she was willing to work we me in phases due to my budget and surgery schedule. All of her contracts and estimates were clear and very easy to understand. I did go over budget, but you don't buy the new outfit and not get the jewelry. Took a little longer for completion due to health issues, weather, and scheduling conflicts but this is normal for any project. I would not hesitate to recommend Donna Parks.

Comentario de Park Places Landscape Design - Donna Park, GCLP:
Thank you, Eleanor. You have been a joy to work with on your front yard project. I especially love your willingness to get involved with all aspects of the project, and thank you for your patience in working through some of the issues we encountered along the way. Those of us in the landscape industry really appreciate a client who listens and follows our recommendations. I can't wait to see how everything looks next Spring, and I hope you will keep me in mind for future landscape needs and referrals to your neighbors and friends.
Fecha del proyecto
jul. 2016
Precio del proyecto
10.000 € - 49.999 €
In my lifetime I have landscaped 5 new homes; working with Donna is the First time I know I got it right! She is the only one who ever measured anything and Donna measures everything! Her plans are architecturally thought out and on paper. Donna puts together the art and science to design your landscape in a style designed just for YOU. She has the knowledge and experience to create a unifying and coherent look. When Donna manages the work you are guaranteed to not only get what you pay for but each and every aspect of the job is "Done Right". She stands strong and tough making sure the "landscaping business" does not take advantage of you. The materials, plants and execution is held to her educated high standards, not guess work that many "landscapers" live by.



Comentario de Park Places Landscape Design - Donna Park, GCLP:
Thank you, Laury. I have really enjoyed working with you on the design and initial installation phases of your project. As you pointed out, when it comes to the installation phase, I am very detail-oriented and a bit of a perfectionist...guilty as charged! I definitely believe in doing it right the first time. Thank you for your business, support, and referrals to your neighbors and friends.
Fecha del proyecto
jul. 2017
Precio del proyecto
10.000 € - 49.999 €
I cannot say enough good things about Park Places Landscape Design. Donna is a professional you can count on and have total confidence that the job will be done correctly. From her design advice to coordinating all the necessary qualified contractors to perform the work made our project an easy process. Our project required design services, tree removal, hardscape design, drainage systems, soil prep and planting. Throughout, Donna was at our home overseeing the entire process. It's nice when the professional you hire responds quickly and does what they say. We always were informed and confident that our project was in good hands. Deadlines were met, and our project was done at a fair price. I highly recommend Park Places Design for your landscape project.
30 de Noviembre de 2017
Última modificación:

30 de Noviembre de 2017

Comentario de Park Places Landscape Design - Donna Park, GCLP:
Thanks, Paul. I couldn't have asked for a better review! I am pleased that you are happy with the final results and hope that we have exceeded your expectations for complete renovation of your front foundation landscape and new front entry walk. This was a relatively small project with alot of dependencies requiring coordination of several different resource partners over a period of a few months. I appreciate your patience and trust in me that it would all come together. I will be posting before and after photos soon.
Fecha del proyecto
abr. 2016
Precio del proyecto
10.000 € - 49.999 €
Donna Park provides excellent professional expertise from concept design through installation. She ensured that both hardscape and landscape construction for my project were delivered on time, on budget, and with quality. She was always on-site when work was underway. This attention to detail really paid off. The new approach to our house is welcoming and the plants are thriving. We couldn't be more pleased!

Comentario de Park Places Landscape Design - Donna Park, GCLP:
Thank you, Donna! I am very pleased with the way your new front entry and landscape turned out, and I'm glad you are too. It is a joy to work with clients who are actively engaged in the design process, and it makes my job so much more rewarding.
Relación
did the design but not the installation
Fecha del proyecto
jun. 2013
Upon moving to our intown home we wanted to design a pet friendly and relaxing backyard for us to enjoy. Working with Donna was great! She listened to our needs, likes, and dislikes and designed a beautiful intown backyard sanctuary. The first thing people say when they see our year is "wow you have your own sanctuary back here" and we do! Unfortunately, Donna was not able to execute the installation due to distance constraints, however, we are forever in her debt for providing the vision for our yard. It is beautiful, low maintenance and pet friendly! Thank you Donna!
Fecha del proyecto
abr. 2016
Precio del proyecto
10.000 € - 49.999 €
We've been working with Donna Park renovating our 1987 overgrown landscape for about 3 years now. We started in the back yard and working our way around the house. Last year we focused on the front of the house (pictured in Houzz - Brookfield Home) when the driveway was in need of replacement, as well as our front steps and walk way. This year our focus was a part of the back yard not touched in an earlier project. Donna always comes prepared with lots of good suggestions but when I have a specific idea in mind she works it into her plan as well. She comes prepared to do the job with all the right subcontractors to put the job in motion at just the right time when they are needed, and when the job is complete Donna goes the extra mile whenever tweaks are needed.
Fecha del proyecto
abr. 2014
Precio del proyecto
10.000 € - 49.999 €
Working with Donna & Team was such a wonderful experience. I hired them in the Spring of 2014 to turn my uninspiring backyard into an English Garden. From planning to instillation the process was stress free. The end results are more beautiful than I ever dreamed. The updated patio & garden beds have created an additional living space to my home. We begin & end most days in this space. I definitely recommend Donna & Team for your landscape needs. She is a talented professional and a delight to work with.

Comentario de Park Places Landscape Design - Donna Park, GCLP:
Thanks, Suzanne. Your backyard was such a fun project. I loved helping you extend and enhance your outdoor living space. You have such a warm and welcoming home and garden. I enjoyed being able to organize your outdoor space into dedicated areas for dining, relaxing, and gardening in a dog-friendly environment.
Fecha del proyecto
oct. 2012
Precio del proyecto
10.000 € - 49.999 €
We had a serious drainage problem which prompted the contact. Donna came up with some beautiful solutions and we ended up following her suggestions for hardscape and drainage, as well as plant material. Our goal was to have year round color and a variety of plant materials which we have achieved. Our property is situated near the entrance of our sub division and we have had many passer-by commenting on the beautiful landscape and asking for our designer. We have worked on our project in stages and hope to initiate Donna's ideas for our front entry soon. True to her word, Donna is present on the job site to insure execution is carried out as planned. I would highly recommend Donna.





Comentario de Park Places Landscape Design - Donna Park, GCLP:
Thank you, Carol. It has been a joy working with you and your hubby on multiple projects in your yard. I need to get over there and take some more current photos soon. And I can't wait to tackle the front entry! Thank you for your many referrals and introductions to friends and neighbors.