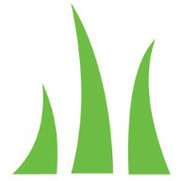 Monteiro And Sons Landscape Services, Inc.
1 premio Houzz
3 insignias Houzz
https://www.houzz.es/pro/monteiroandsons copiada al portapapeles
Experienced Landscaper in Natick, Sherborn & Dover, MA | Best of Houzz
page_type: prop_plus_profile
With experience and reliability, Monteiro & Sons' Landscape provides you and your family with a well designed and maintained outdoor living space that can be enjoyed all year long. Our family owned business, with hard working employees and reliable owners, work with you to create an environment suitable for any of your needs. Our jobs range from larger landscape design projects to weekly or bi-weekly mowing, to masonry work such as patios and walkways. Regardless of your outdoor needs, we are happy to care for your landscape. We provide services all four seasons: spring, summer, fall and winter. Please contact us today for a free estimate on any of your outdoor needs. For pictures of some of our work, please check out our gallery! We are based out of Framingham, MA and happily service the Metrowest area and surrounding towns. We service towns including Natick, Dover, Sherborn, Wellesley, Weston, Newton, Sudbury and many more in the area! If you have a question about your town, please give us a call! If we cannot help you, we will direct you to somebody who can.
Servicios prestados:
Brick Masonry, Brush Clearing, Custom Fire Pits, Fence Repair, Gate Installation, Gate Repair, Hardscaping, Hedge Trimming, Land Clearing, Land Leveling & Grading, Landscape Construction, Landscape Maintenance, Lawn Aeration, Lawn Care, Lawn Mowing, Lawn Seeding, Masonry, Mulching, Outdoor Fireplace Construction, Outdoor Kitchen Construction, Patio Construction, Paver Installation, Planting, Pool Landscaping, Retaining Wall Construction, Sod Installation, Tree Planting, Tree Pruning, Tree Removal, Vinyl Fence Installation, Weed Control, Wood Fence Installation, Wood Fence Repair, Yard Waste Removal
Zonas de trabajo
Dover, Framingham, Natick, Needham, Newton, Newton Lower Falls, Sherborn, Sudbury, Wellesley, Wellesley Hills, Weston
Escribe una valoración
8 valoraciones para Monteiro And Sons Landscape Services, Inc.
Fecha del proyecto
octubre de 2017
Precio del proyecto
10.000 € - 49.999 €
Doug worked with me to find the natural-looking stone wall I wanted that fit my budget. He did a great job communicating to me the options available and their pros and cons. He kept me informed as the materials arrived and the project progressed through to completion. His crew were professional and did a beautiful job. The clean-up afterward was thorough and Doug made sure I was happy with the result. Many neighbors have complimented me on the wall. Thank you Doug!
Fecha del proyecto
agosto de 2017
Precio del proyecto
Menos de 1.000 €
Due to circumstances I was unable to keep up with the landscaping at my home. It had always been my pride and joy but became terribly overgrown. I hired Monteiro and Sons and when I arrived at home that day I was almost in tears at how beautiful it was. They did the work in just the time and at just the price they quoted. I highly recommend this company.
Fecha del proyecto
septiembre de 2016
Precio del proyecto
1.000 € - 9.999 €
I am a picky do-it -yourself gardener. To let anyone touch my yard made me frankly nervous. I let Doug and his crew in for a much needed end-of-summer yard clean-up only because I was completely unable to maintain what I had planted. The result was wonderful! My plants, trees and bushes were trimmed to perfection and the whole yard was lovely - all at the same time! I felt so well taken care of! I wish I had taken pictures to show you! You can trust your yard to Montiero and Sons!
Fecha del proyecto
agosto de 2017
Precio del proyecto
10.000 € - 49.999 €
I recently hired Douglas and his crew to design and install an outdoor kitchen for my home. I can not say enough nice things about their work. Doug clearly takes pride in his work and it shows. He came in on budget and finished the project early. They worked 10 hour days and always asked for my input as the project moved forward. My project wasn't the biggest one Doug has taken on but he treated it like it was. I won't hesitate to use Monteiro and sons in the future.




Fecha del proyecto
julio de 2017
Precio del proyecto
1.000 € - 9.999 €
Doug and his team over at Monteiro and Sons exceeded my expectations on the work they did on my property. They already came highly recommended from my neighbor who uses them and now I can understand why. They pointed out items that would make the property look better that I never even thought of. They were on time and their quote, while be very fair and competitive, was spot on. They are a pleasure to deal with and their team are nothing but professional. I could not be more satisfied with the job that they did and highly recommend them to anyone looking to get landscaping projects done.
Fecha del proyecto
julio de 2016
Precio del proyecto
1.000 € - 9.999 €
During the summer of 2016 we hired Monteiro & Sons to build a walkway in our front yard. The president, Doug Monteiro, spent a lot of time helping us plan the project design. We had a choice of dozens of styles and colors of pavers and edge trim. Because the path to our front door was not flat, the project involved some excavation and included three bluestone steps, a small wall and some sod. The Monteiro crew was professional and friendly. They clearly took pride in their work. They worked long hours to make certain the project was completed on time. The total cost was under $10,000, which was competitive with other estimates. A year later, after a winter of snow and ice, the workmanship still looks new. Based on that positive experience, we hired Monteiro and Sons this year to handle our lawn care. They have a small and growing tight-knit team. They are helpful, professional and easy to work with. We recommend them with no reservations.
Fecha del proyecto
mayo de 2017
Precio del proyecto
Menos de 1.000 €
Highly professional, reliable and talented landscape provider. We have used several landscape companies to care for our lawn and Monteiro and Sons are the best. We will not be switching companies again.

We have used Monteiro for our business location landscaping needs for years now. Very professional and high quality work is always provide by this firm.
Encuentra Jardineros para hacer realidad tu proyecto
¿Cansado de leer todos los tutoriales de bricolaje? Estamos para ayudarte. En Houzz contamos con más de 1 millón de profesionales del hogar, por lo que encontrarás al Jardineros de confianza adecuado para tu proyecto en Framingham.
Lee valoraciones de particulares como tú en Framingham
Lee las valoraciones de los propietarios antes de contratar a un Jardineros que te ayude con un proyecto en Framingham. Si tiene preguntas, lee las valoraciones de otros propietarios o dirígete a la sección de consejos para obtener una segunda opinión.
Contacta fácilmente con Jardineros
Si estás navegando por Houzz y tienes a un profesional en mente, te darás cuenta que solicitar un presupuesto es más fácil que nunca. Desde tu panel de control podrás administrar todas las solicitudes que mandaste a Jardineros.