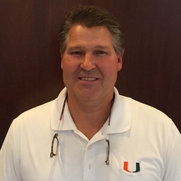 Heritage Stone & Marble, Inc.
Contact Us Today for a Free Estimate
Mention Houzz
2 premios Houzz
3 insignias Houzz
Contacto:
Chuck Szuchan
1045 Archer Lane
Lansdale, PA 19446
Coste medio de los trabajos:
$5,000 - $500,000
Costs range based on the scope and scale of the project: Architectural/Design Plans can range from $500 - $15,000. Outdoor Living Renovations can range from $5,000-$500,000. Retaining Wall Build/Installation ranges from $10,000-$100,000. Restoration work ranges form $5,000-$200,000. Call us to today to schedule an FREE estimate.
https://www.houzz.es/pro/chuck1235 copiada al portapapeles
Encuentra Jardineros para hacer realidad tu proyecto
¿Cansado de leer todos los tutoriales de bricolaje? Estamos para ayudarte. En Houzz contamos con más de 1 millón de profesionales del hogar, por lo que encontrarás al Jardineros de confianza adecuado para tu proyecto en Lansdale.
Lee valoraciones de particulares como tú en Lansdale
Lee las valoraciones de los propietarios antes de contratar a un Jardineros que te ayude con un proyecto en Lansdale. Si tiene preguntas, lee las valoraciones de otros propietarios o dirígete a la sección de consejos para obtener una segunda opinión.
Contacta fácilmente con Jardineros
Si estás navegando por Houzz y tienes a un profesional en mente, te darás cuenta que solicitar un presupuesto es más fácil que nunca. Desde tu panel de control podrás administrar todas las solicitudes que mandaste a Jardineros.