No tienes que dejar para más tarde el proyecto de tus sueños
Contacta con profesionales online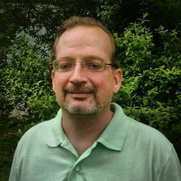 Gardenworks Landscape Services LLC
3 premios Houzz
2 insignias Houzz
https://www.houzz.es/pro/gardenworkslandscape copiada al portapapeles
Virginia Certified Horticulturist, Patrick Morrissey, has been servicing his community for over 30 years by developing and maintaining healthy, eco-friendly gardens and ponds. His knowledge has made Gardenworks one of the best garden and water feature service providers for the past 15 years. Gardenworks Landscape Services LLC specializes in garden maintenance, pond maintenance, pond installation, water features, outdoor lighting, landscape installation, patios and walkways.
Servicios prestados:
Custom Water Features, Drought Tolerant Landscaping, Edible Gardens, Garden Design, Hedge Trimming, Landscape Lighting Installation, Landscape Maintenance, Organic Gardens, Outdoor Lighting Installation, Planting, Pond Construction, Pool Landscaping, Tree Pruning, Weed Control, Garden Maintenance, Landscape Installation, Pond Maintenance, Pond Installation, Water Features
Zonas de trabajo
Barboursville, Charlottesville, Earlysville, Free Union, Hollymead, Keswick, Ruckersville, Ivy, White Hall
Premios:
Virginia Certified Horticulturist / Best of Houzz 2016, '17 & '18 / A.A.S. Horticulture / Parad of Homes 2010 / Outdoor Lighting Certified
Escribe una valoración
11 valoraciones para Gardenworks Landscape Services LLC
Fecha del proyecto
febrero de 2017
Precio del proyecto
Menos de 1.000 €
My search for someone to provide professional and ongoing maintenance of landscaping on a slope at the back of my house led me to GardenWorks, primarily for two reasons: I was impressed with Patrick Morrissey's professional and courteous approach, his advice on and explanation of what would best suit my needs; and, the fact that he and his staff had the horticultural qualifications I was looking for. We have since expanded the scope of the maintenance work planned originally to include other areas of my gardens and are now planning additional landscaping work when some Leyland Cyprus trees are removed from the slope on my property. I have been completely satisfied with both the work GardenWorks has done in their two visits to date and the friendly and the extensive advice provided by their staff, as well as their billing, which details the time and materials costs for each visit. I have no hesitation in recommending this company for garden maintenance.
Fecha del proyecto
junio de 2016
Precio del proyecto
1.000 € - 9.999 €
Patrick is an expert and knowledgeable horticulturalist, and a pleasure to work with. He installed a large number of shrubs and perennials for us, and also created stone paths in two garden areas, along with a lovely stone bench. We're very happy with the final results and recommend Gardenworks highly.
Fecha del proyecto
enero de 2010
Precio del proyecto
50.000 € - 100.000 €
Gardenworks is very knowledgable about plant care and cultivation, weed control and eradication; is punctual and communicates schedule effectively with the property staff; works well with property staff and has taken initiative in many areas including renovating a greenhouse to be completely off-grid.
Fecha del proyecto
enero de 2014
Precio del proyecto
1.000 € - 9.999 €
Patrick at Gardenworks really understands plants. He has a knack for knowing which plant would be best in which soil and sun conditions. The company has provided year-round maintenance for me and worries about the right time to aerate, fertilize, prune, mulch, edge, etc. so that I don't have to. They've also provided installation services for newly developed yards and did a great job. I can certainly recommend Gardenworks!
Fecha del proyecto
enero de 2015
Precio del proyecto
Menos de 1.000 €
Bi-monthly gardening and landscaping work. The crew was always on time and very curtious. They are well dressed and professional. But most importantly the owner, Patrick Morrissey, extremely knowledgeable about horticulture! He never ceased to amaze me at his ability to clearly explain everything needed or not needed to improve the health of my garden and ensure the on-going beauty overall.
Fecha del proyecto
julio de 2015
Precio del proyecto
1.000 € - 9.999 €
On this large property, our weekly garden assistance from Patrick has been a blessing! He is knowledgeable, very personable, and gets each job accomplished with skill and care. I would strongly recommend him to others!
Working with Patrick I have experienced his professionalism and attention to detail! It is evident that he cares about providing a quality service for his clients.
Fecha del proyecto
abril de 2015
Precio del proyecto
Menos de 1.000 €
I am "of a certain age" and no longer willing/able to do heavy gardening work, but happy to take on day-to-day maintenance. Patrick has been my gardening mentor since he first planted my courtyard, border and driveway gardens in 2009. He comes every Spring and cleans out and re-mulches the gardens, does any substantial re-planting needed and advises me on things like how to prune the boxwood and dogwood and where to transplant things that have outgrown their original spaces. But more importantly, he has "taught me to fish" as a gardener. Whenever he comes, he always takes the time to answer my questions, discuss the possibilities, and explain the how-tos, whys and wherefores of keeping my garden healthy and beautiful. He's great to work with and I'm happy to have him as a friend and gardening guru.
Fecha del proyecto
junio de 2015
Precio del proyecto
Menos de 1.000 €
Leveled and seeded front and back yard. Did a great job and was professional, timely, and efficient! Would definitely recommend them for yard work and landscaping.
Fecha del proyecto
mayo de 2015
Precio del proyecto
1.000 € - 9.999 €
Patrick and his associates completely reworked our leaking and unusable garden pond system, turning if from an eyesore to a beautiful pond with a waterfall & goldfish. As the first step of our overall landscape maintenance project, they cleared out an overgrown area in front of our house. All their work has been very very professional. We are delighted to work with Patrick and the rest of the Gardenworks team and look for to working with them in the future.
Fecha del proyecto
abril de 2007
Precio del proyecto
1.000 € - 9.999 €
Patrick has been instrumental in making the outside of my house lovely!! He is so knowledgeable about everything having to do with plants, and always willing to explain things! I have thoroughly enjoyed working with him and will continue to use his company for many years. I have referred him many times to friends.
Encuentra Jardineros para hacer realidad tu proyecto
¿Cansado de leer todos los tutoriales de bricolaje? Estamos para ayudarte. En Houzz contamos con más de 1 millón de profesionales del hogar, por lo que encontrarás al Jardineros de confianza adecuado para tu proyecto en Charlottesville.
Lee valoraciones de particulares como tú en Charlottesville
Lee las valoraciones de los propietarios antes de contratar a un Jardineros que te ayude con un proyecto en Charlottesville. Si tiene preguntas, lee las valoraciones de otros propietarios o dirígete a la sección de consejos para obtener una segunda opinión.
Contacta fácilmente con Jardineros
Si estás navegando por Houzz y tienes a un profesional en mente, te darás cuenta que solicitar un presupuesto es más fácil que nunca. Desde tu panel de control podrás administrar todas las solicitudes que mandaste a Jardineros.