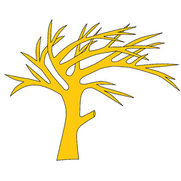 Fischer Landscape Restoration and Design LLC
2 premios Houzz
2 insignias Houzz
Coste medio de los trabajos:
3.000 USD - 150.000 USD

https://www.houzz.es/pro/fischerlandscaperestoration copiada al portapapeles
Based in Cromwell, CT Fischer Landscape Restoration and Design, LLC strives to maintain the highest level of customer satisfaction and is the go to Landscape Design and Installation company. We are the one stop shop for all your design and installation of hardscape and planting services. Having a thorough landscape design can make the difference between an average project and a great project. Our customers start by approaching us with some fantastic ideas of what they would like to do with their property. We excel at integrating those ideas with our own to create your landscape masterpiece. We can design anything from an individual landscape project contained in a small area to an entire property. With proper planning, a landscape design can create a foundation for future projects as well as expounding upon current ideas. This can be helpful if you want to break a long-term project up into different stages. First, we meet with you to discuss your needs and ideas. Then, we create a design by taking into consideration the size of the desired area, traffic flow, existing patio, walkway, or garden areas, and which style will fit the contours of the existing landscape. Finally, we meet with you again to discuss the design and estimate to determine any necessary changes. Create a project that you will be proud to show off for years to come by starting with a landscape design from Fischer Landscape Restoration and Design.
Servicios prestados:
Custom Fire Pits, Custom Water Features, Drought Tolerant Landscaping, Dry Wells, Excavating, Garden Design, Hardscaping, Land Leveling & Grading, Landscape Construction, Landscape Drainage System Installation, Landscape Lighting Installation, Masonry, Organic Gardens, Outdoor Fireplace Construction, Outdoor Kitchen Construction, Outdoor Lighting Installation, Patio Construction, Paver Installation, Pergola Construction, Planting, Pool Landscaping, Retaining Wall Construction, Rototilling, Site Preparation, Sod Installation, Tree Planting
Zonas de trabajo
Berlin, Cobalt, Cromwell, Durham, East Berlin, East Glastonbury, East Hampton, East Hartford, Farmington, Glastonbury, Glastonbury Center, Hartford, Higganum, Kensington, Lake Pocotopaug, Meriden, Middle Haddam, Middlefield, Middletown, New Britain, Newington, Plainville, Portland, Rockfall, Rocky Hill, South Glastonbury, West Hartford, Wethersfield, Avon, Simsbury, Wallingford, Southington, Madison, Old Saybrook, Cheshire, Essex, Deep River, Broad Brook, Windsor, Enfield, Manchester, Marlborough, Poquonock, Ansonia, Bethany, Branford, Derby, East Haven, Guilford, Hamden
Premios:
ICPI (Interlocking Concrete Pavement Institute) Certified CANP (Connecticut Accredited Nursery Professional)
Escribe una valoración
7 valoraciones para Fischer Landscape Restoration and Design LLC
Usuario de Houzz-289706364
Precio del proyecto
1.000 € - 9.999 €
We called Fischer Landscaping for a quote & Joe came to our home the next day. Joe did an outstanding job on the landscaping project for us. We had our walkway and bed done & it looks amazing!!! My husband & I are very impressed!! Joe is friendly, our project was fairly priced & it was done quickly. We will be using Fischer Landscaping again in the spring time to add shrubs and other greenery.

26 de Agosto de 2018
Última modificación:

26 de Agosto de 2018
Precio del proyecto
1.000 € - 9.999 €
I was looking to replace an existing patio, which turned out to be a bigger project than I thought. I called Fischer Landscape Restoration and Design, LLC and Joe Fischer was out later that same day to give me a quote. I was given a window of when the project would start, and to my surprise, the project began much sooner than I expected. The job was completed quickly and by hard-working professionals. My family and I absolutely love the way it came out! I recently called because two pavers had not set properly. They were there the next day to fix it and replace a cracked paver I hadn't even noticed. I would highly recommend Fischer Landscape Restoration and Design, LLC to anyone looking for a well done and reasonably priced landscape project.

Precio del proyecto
1.000 € - 9.999 €
I have been using Fischer Landscape for the past five years on everything from design to installation to maintenance. Joe Fischer is extremely knowledgeable and truly cares about the end result. I am quite particular and have a tendency to want to control a job but Joe is always patient with me and usually has to redirect my ideas to what is right and necessary based on his knowledge of specimens and sun/shade factors. Joe and his crew are exceptionally focused when working on a project and projects are always done within a very short period of time. In other words, as long as the weather allows, he holds true to a schedule. My house is truly the envy of the neighborhood thanks to Fischer Landscape!




Precio del proyecto
10.000 € - 49.999 €
We hired Joe Fischer to design and build us a patio including sitting wall, firepit area, stairs and landscaping..He also designed and built front step.. His workmanship coupled with his work ethic is outstanding.. This is why we will continue to hire Joe in the future!!!

Precio del proyecto
10.000 € - 49.999 €
From start to finish, Joe was exactly what we were looking for in a landscape architect. For our first project, he was very honest in telling us what needed to go and what he thought should stay to keep the integrity and "period" of our 100 year old home. We felt very comfortable in his knowledge about historic homes as well as landscaping in general. His work with the walkway has brought numerous compliments. Our front lawn and front door are now the welcoming and inviting space we want it to be. The plants he chose for our front are absolutely beautiful and people have stopped to mention how wonderful it all looks. Joe started this job ahead of schedule and worked extremely hard through some of the hottest days this summer. Because of his vision and follow through of that vision our home is now truly beautiful to all who drive by. We had many landscape architects (about 5) come out to give us ideas as well as quotes. Not only did we like Joe's ideas the best, he was very reasonably priced for the type of job he did. We subsequently had him out the next summer for a patio project in our backyard. He designed and installed a gorgeous patio, seating wall, fire pit, and beautiful landscaping. It is the best thing we ever did to making our outdoor living space a place we want to relax and entertain.

Precio del proyecto
50.000 € - 100.000 €
We are EXTREMELY pleased with our backyard transformation!! Fischer Landscape Restoration and Design made our outdoor living space into something beautiful and functional!! Joe is very patient and will listen carefully to what you are looking for and will give you an HONEST opinion and quote. He has great design ideas and gives quality workmanship in his projects. We would definitely recommend and use him again!!!


Precio del proyecto
50.000 € - 100.000 €
Joe Fischer is professional, courteous, timely, fairly-priced, and very creative. We asked him about a patio and deck system we wanted but about the design of which we only had a vague idea. Joe created a masterpiece for us. Since that job, in 2007, we have had him design a side deck, a raised garden bed, and a fenced-in area.


Encuentra Jardineros para hacer realidad tu proyecto
¿Cansado de leer todos los tutoriales de bricolaje? Estamos para ayudarte. En Houzz contamos con más de 1 millón de profesionales del hogar, por lo que encontrarás al Jardineros de confianza adecuado para tu proyecto en Cromwell.
Lee valoraciones de particulares como tú en Cromwell
Lee las valoraciones de los propietarios antes de contratar a un Jardineros que te ayude con un proyecto en Cromwell. Si tiene preguntas, lee las valoraciones de otros propietarios o dirígete a la sección de consejos para obtener una segunda opinión.
Contacta fácilmente con Jardineros
Si estás navegando por Houzz y tienes a un profesional en mente, te darás cuenta que solicitar un presupuesto es más fácil que nunca. Desde tu panel de control podrás administrar todas las solicitudes que mandaste a Jardineros.