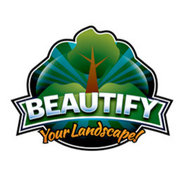 Beautify (Landscape Design and Installation)
https://www.houzz.es/pro/beautifylasvegas/ copiada al portapapeles
3 premios Houzz
3 insignias Houzz
Coste medio de los trabajos:
$25,000 - 100,000
This would be a custom back yard, depending on the size.
Beautify is owned and operated by Ben Johnson. Ben is from Utah but has been a resident of Las Vegas since 2001. He employs an army of skilled employees that maintain and install residential landscaping and trim trees as well as clean pools. Our company goal is to plan, install and manage landscapes that take advantage of the natural climate and surrounding environment of your property and compliment it with a variation of colorful flowers and plants and add water features such as ponds, waterfalls and rockery set that will give your garden the perfect tropical look! Water features also attract birds and butterflies that will not only add beauty to your landscape but also introduce a natural element to your exterior décor and environment.
Servicios prestados:
Artificial Grass Installation, Brush Clearing, Custom Fire Pits, Custom Water Features, Demolition, Drip Irrigation Installation, Drought Tolerant Landscaping, Excavating, Garden Design, Gazebo Design & Construction, Greenhouse Design & Construction, Hardscaping, Hedge Trimming, In-Ground Trampolines, Irrigation Repair, Irrigation System Installation, Land Leveling & Grading, Landscape Construction, Landscape Lighting Installation, Landscape Maintenance, Lawn Aeration, Lawn Care, Lawn Mowing, Lawn Treatment & Fertilization, Masonry, Mulching, Outdoor Lighting Installation, Paver Installation, Planting, Pool Landscaping, Site Preparation, Sod Installation, Sprinkler System Installation, Stump Grinding, Stump Removal, Tree Planting, Tree Pruning, Tree Removal, Weed Control
Zonas de trabajo
Las Vegas, Summerlin, Boulder City, Summerlin South, Henderson, Blue Diamond, Mesquite, Enterprise, Sandy Valley
Premios:
• Certified arborist • Degree in Horticulture • 20 years in landscape industry • Winner of SNWA landscape of the month
Escribe una valoración
11 valoraciones para Beautify (Landscape Design and Installation)
Fecha del proyecto
mayo de 2019
Precio del proyecto
10.000 € - 49.999 €
Ben Johnson and the Beautify LV team were phenomenal to work with. We had a large backyard project to undertake and I opted to higher specialists for building the pool, landscaping/decking and BBQ & fire pit. Within each of those trade groups we interviewed multiple contractors and within the Landscaping & Decking group Beautify LV stood out the most. Ben was very accommodating to our design styles (clean line, easy to maintain and lots of artificial grass). He even competed on and won out business for installing our shellock decking. His crew worked diligently and was on the job site by 8am each day and never left before 6pm. The Beautify team was responsible for irrigation, artificial grass, trees & shrubs, landscape lighting, gravel play pit and matching/extending our paver driveway with a sidewalk around the side of the house where we keep our trash and recycle bins. His crew even took on the responsibility of opening and closing the wall and front/side yard at the beginning and end of the construction project (while the pool was being built). Ben and his crew were also very patient with the delays on the pool construction side of things and when his crew overlapped with another there were no issues at all. We've since hired Ben and his team to maintain our landscaping AND pool moving forward and the price and service offerings were very competitively priced to others when we shopped around. I would highly recommend Ben and the Beautify team for any and all landscaping installation and maintenance as well as pool maintenance. they're experts at their craft, hard working, competitively priced and a pleasure to work with.




Fecha del proyecto
enero de 2018
Precio del proyecto
Menos de 1.000 €
Were great at first..about 4 or 5 months, now they have started no-showing scheduled maintenance. 2nd time out of last 4 visits. When I call to find out what's going on, they just say that they'll get there when they can. Have also noticed a drop in the level of attention and care. Not a good business practice. Cancelling my service. I have already paid for June service of which I have had no service, so now I need a refund.
Fecha del proyecto
junio de 2017
Precio del proyecto
1.000 € - 9.999 €
Removed front landscaping and replaced with new landscaping. Friendly workers who cleaned up site when finished. Work quality was good and they stayed within the budget. Had to return a second time to add more plants and finish.
Fecha del proyecto
abril de 2017
Precio del proyecto
1.000 € - 9.999 €
We are so pleased with our landscaping that was completed by Beautify Landscaping. They were very easy to work with from beginning to end and their employees worked very hard each day to complete the job. I would definitely use them again for any services.
Fecha del proyecto
junio de 2017
Precio del proyecto
Menos de 1.000 €
I hired this company for landscape clean up and maintenance. They came out for the initial clean up and did a great job. Very satisfied with the quality of work they did. The guys on the crew that came out were very professional and very meticulous with their quality of work.
Fecha del proyecto
octubre de 2012
Precio del proyecto
1.000 € - 9.999 €
I have hired this company for 2 different houses. One was 15,000 sq ft lot. They did an amazing job, truly spectacular. They worked with the pool company and kept me informed and part of the decision making process the whole way, as I wanted. The second job was when I moved to downsize. This time they created an oasis in a very small space. Truly a very versatile company.
27 de Febrero de 2017
Última modificación:

27 de Febrero de 2017
Fecha del proyecto
febrero de 2017
Precio del proyecto
1.000 € - 9.999 €
This project was a redesign of a front yard. The design work was a collaborative effort and done very effectively. The actual work commenced as scheduled,completed on time and at the agreed upon price. Upon completion of the project the immediate area as well as the surrounding area was immaculate. I have been dealing with Beautify for two plus years now and recommend them highly. They are dependable, very professional and extremely competitive.
Fecha del proyecto
febrero de 2014
Precio del proyecto
Más de 100.000 €
Beautify has been with us since day 1 with the planning of our landscape and pool design. They are experienced, friendly and creative! We have been working with Beautify for 3 years and refer them to anyone we know that is looking for a honest and professional landscape and/or pool designer. They are the best!!


27 de Febrero de 2017
Última modificación:

27 de Febrero de 2017
Fecha del proyecto
febrero de 2017
Precio del proyecto
1.000 € - 9.999 €
very professional, there when they said they would be. work was done in a timely manner and cleanup was so good you couldn't tell they were even there. excellent work, would recommend.
Fecha del proyecto
octubre de 2016
Precio del proyecto
10.000 € - 49.999 €
Exceptional, professional, creative landscaping concepts and services! Ben Johnson and his team listened to our ideas, and were able to create a beautiful, landscaped yard for us, that maintains color year round! WE are very happy and highly recommend Beautify LV for your landscaping needs! *****
Fecha del proyecto
febrero de 2017
Precio del proyecto
10.000 € - 49.999 €
Ben has been very flexible working with our crazy schedules, meeting us at locations that are convient for us and adapting his plan to our ever changing ideas. Very nice and easy to work with! Prices are most competitive as we have compared several companies in our area.