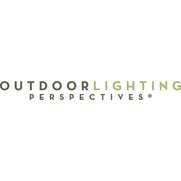 Outdoor Lighting Perspectives of Augusta & Oconee
https://www.houzz.es/pro/outdoorlightingperspectivesaugusta/ copiada al portapapeles
4 premios Houzz
2 insignias Houzz
Thank you for visiting Outdoor Lighting Perspectives of Augusta. We have been designing outdoor lighting systems for elegant homes in the Augusta and Aiken areas for over 15 years. Proper outdoor lighting design is not just about the fixtures. It is about the proper fixtures with the best design to illuminate your home, enhance your outdoor living areas and create safer pathways and driveways. Our architectural lighting shows off your home's most desirable features. Focal lighting accentuates beautiful trees or water falls. Our pool lighting turns your entire area into a relaxing outdoor oasis and our path and landscape lighting safely draws your guests in to your luxurious spaces. Outdoor Lighting Perspectives is the world's oldest and largest outdoor lighting company. Our response time, level of service and attention to detail is unmatched.
Servicios prestados:
Landscape Lighting Installation, Outdoor Lighting Installation, Deck Lighting Installation, Lighting Design, Lighting Installation, Pool Lighting Installation
Zonas de trabajo
Augusta, Dearing, Evans, Gracewood, Grovetown, Harlem, Hephzibah, Martinez, Appling, Aiken, North Augusta, Greensboro, Eatonton, Athens, McCormick, Graniteville, Beech Island, Thomson, Wrens, Edgefield
Ofrece asesoramiento profesional e inspiración
¿Cansado de leer todos los tutoriales de bricolaje? Estamos para ayudarte. En Houzz contamos con más de 1 millón de profesionales del hogar, por lo que encontrarás al profesional de confianza adecuado para tu proyecto.
Recopila valoraciones de propietarios como tú
Lee las valoraciones de otros propietarios antes de contratar a un profesional para que te ayude con tu proyecto. Si tienes preguntas, simplemente responde a las valoraciones de otros propietarios o dirígete a nuestra sección de consejos para obtener una segunda opinión.
Contacta a un profesional en pocos segundos
Tenemos información de contacto actualizada para más de 1 millón de profesionales del hogar. Si estás navegando por Houzz y tienes en mente a un profesional específico, verás que solicitar un presupuesto es más fácil que nunca. Podrás además gestionar todas tus solicitudes usando Mi lista de profesionales.