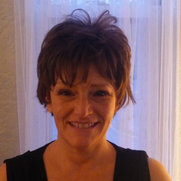 Naomi di Gavriel / Klaff's in Danbury, CT
1 premio Houzz
2 insignias Houzz
Coste medio de los trabajos:
$1.500 -
3 head Low Voltage Rail system of superior quality: $1,500 is the usual cost. LED lighting : higher upfront costs gives YEARS of electrical savings
https://www.houzz.es/pro/ndig copiada al portapapeles
Prior to working with Klaffs, Naomi di Gavriel designed lighting which she manufactiured in CT and sold in her own two Showrooms: Manhattan's D&D Building [ to the trade] and a retail one in CT. She has 40 years experience in lighting the most beautiful homes on the East Coast. Now that experience is available at Klaff's in Danbury CT. A word from Naomi herself, "I have been in the Lighting Business since January 1977, starting as a Lighting Designer- Manufacturer of my own product line. I have created lighting for Baker, Knapp and Tubbs Furniture Company, for Interior Designer Barbara Barry, and I was in charge of the Antiques Lighting Restoration, Design and manufacture of all the Lamp Shade for the Kykuit Restoration of the Rockefeller Historic Home in Pocantico Hills, NY. I have designed lighting for Silver Hill Hospital, for three different Buddhist Temples, several restaurants, many Manhattan townhouses, and the Vincent Hall Wounded Warrior apartments in McLean, VA….to name a few projects that stand out in my mind. Please feel free to contact me to go over any of the fixtures we discussed. It is my pleasure to help you choose the "Jewelry" of your home: beautiful, multi-layered lighting."
Servicios prestados:
Lighting Design, Fan Sales, Undecabinet Lighting:LED, Closet Lighting, Landscape Lighting, Decorative Lighting
Zonas de trabajo
Bethel, Brewster, Brookfield, Cross River, Danbury, Easton, Georgetown, Hawleyville, New Fairfield, Newtown, North Salem, Purdys, Redding, Redding Center, Ridgefield, South Salem, Waccabuc, New Milford, Katonah, Pleasantville, Chappaqua, Weston, CT
Premios:
Certified Lighting Specialist, ALA RSD Champion Training, LutronOVW 221-Clear Connect RF Technology, Lutron SEL221- Lutron The RadioRA 2 Opportunity, LED Passport, Philips Lighting
4 proyectos de Naomi di Gavriel / Klaff's in Danbury, CT
Encuentra Empresas de iluminación para hacer realidad tu proyecto
¿Cansado de leer todos los tutoriales de bricolaje? Estamos para ayudarte. En Houzz contamos con más de 1 millón de profesionales del hogar, por lo que encontrarás al Empresa de iluminación de confianza adecuado para tu proyecto en Danbury, CT.
Lee valoraciones de particulares como tú en Danbury, CT
Lee las valoraciones de los propietarios antes de contratar a un Empresa de iluminación que te ayude con un proyecto en Danbury, CT. Si tiene preguntas, lee las valoraciones de otros propietarios o dirígete a la sección de consejos para obtener una segunda opinión.
Contacta fácilmente con Empresas de iluminación
Si estás navegando por Houzz y tienes a un profesional en mente, te darás cuenta que solicitar un presupuesto es más fácil que nunca. Desde tu panel de control podrás administrar todas las solicitudes que mandaste a Empresas de iluminación.