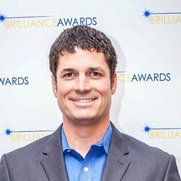 186 Lighting Design Group - Gregg Mackell
9 premios Houzz
6 insignias Houzz
Contacto:
Gregg Mackell
1200 Bannock St.
Denver, CO 80204
Coste medio de los trabajos:
Proposals for custom home lighting design are created for each project.
https://www.houzz.es/pro/gmackell copiada al portapapeles
Professional High-End Architectural Lighting Design for Residential projects wherever fine homes are being built. We work hand in hand with architects, interior designers, A/V Integrators, homeowners and construction teams to create unique lighting designs that are tailored to each project. Although the majority of our projects are in the mountain resort communities of Aspen and Vail 186 Lighting Design Group has completed projects from Calgary to the Caribbean and Long Island to Maui. Voted Best of Houzz.com 2013 Through 2018
Servicios prestados:
Lighting Design, Outdoor Lighting Design
Zonas de trabajo
Cherry Hills Village, Denver, Genesee, Glendale, Golden, Greenwood Village, Lakewood, Littleton, Morrison, aspen, Vail Beaver Creek, Jackson Hole, Laguna Beach
Premios:
In addition to recent awards from the Illuminating Engineering Society (IES) and Cooper Source Awards, 186 Lighting Design Group has received the most residential lighting Brilliance Awards given in 2012 , 2013, 2015 and 2017 with both Honor award and Merit awards.
Escribe una valoración
23 valoraciones para 186 Lighting Design Group - Gregg Mackell

Fecha del proyecto
enero de 2016
Gregg worked with our team on a very special home in Aspen. Lighting is so important to our designs. Gregg was professional and very easy to work with, but most importantly created beautiful lighting.

Fecha del proyecto
mayo de 2013
Precio del proyecto
Más de 100.000 €
Gregg is a lighting genius! I have worked with him on two Projects now, and I wish I could on every one. He brings a keen sense of how to bring out the best parts of the Architecture, and is always examining the best way to accomplish it. Clients as well as Contractors love working with him, and he is very flexible in his documentation to accommodate different contractual relationships. While highly in-demand; he is diligent at responding to every request while putting the Project together. I highly recommend Gregg.


Fecha del proyecto
diciembre de 2014
Precio del proyecto
10.000 € - 49.999 €
Gregg and his team were an absolute pleasure to work with. They bring a deep knowledge of lighting to the design process in an easy to understand and very personable approach. We used 186 Lighting for a total home remodel and the results are well worth the 5-month process. The lighting is the crowning touch on the entire project! Do not hesitate to contact Gregg and the 186 Lighting Design Group, you will not be disappointed!
Fecha del proyecto
julio de 2013
Precio del proyecto
1.000 € - 9.999 €
I hired Gregg to provide me recommendations for a modern garden and his recommendations brought a magic and sophistication to the experience of the space. I highly recommend Gregg and 186 Lighting Design Group to anyone looking for a great experience.
Fecha del proyecto
diciembre de 1998
Precio del proyecto
Más de 100.000 €
I had the pleasure of working with Gregg and his team in Aspen and Vail, CO. We've worked on numerous projects over the years, and it has always been a delight to work together. His professionalism and ability to be a team player are what truly sets him apart from other designers. I would gladly recommend Gregg to any of my clients and design partners.

Patrick B. Quigley & Associates
After working on a joint presentation with Gregg Mackell, IALD for the IALD Enlighten America 2010 lecture series, PBQA walked away with a true friend in the industry. While working together, his competence and professionalism was evident and his passion for what he does contagious. He has been a great alley and someone whose work we truly admire.

Andrea Schumacher Interiors
Fecha del proyecto
marzo de 2011
Precio del proyecto
Más de 100.000 €
Greg is a true lighting expert. He is extremely easy to work with and has a great eye. He has the perfect balance of lighting your home or business, so that it isn't over or under lit. I would trust him with any project of mine!

Precio del proyecto
Más de 100.000 €
In the past, I have worked with Gregg Mackell on several projects and am in the middle of 2 more with him now. He and his staff stay abreast of the many changes in his industry and use that knowledge to make my projects look much better. I have recommended him to many clients over the years and will happily do so again.


Fecha del proyecto
julio de 2011
186 Design group has worked with us on several projects in the Aspen area as a sub-consultant for architectural services, as well as directly hiring them to do work for a speculative residence. We have always been very pleased with the level of design creativity, quality of documents, and pricing. Would recommend them for any project, large or small.

Earthwood Custom Remodeling, Inc.
Fecha del proyecto
marzo de 2010
Precio del proyecto
Más de 100.000 €
Working with Gregg on the Xssentials LoDo Loft project was an absolute pleasure....his design ideas, drawings and engaging personality helped make this project what you see today! Ryan Coats Earthwood Custom Remodeling, Inc. Owner/Secretary



I have known and worked with Gregg for many years. I highly recommend 186 Lighting Design Group. Gregg is a pleasure to work with and one of the most dedicated professionals I know. The creativity, knowledge and follow through he brings to all of his projects are evident in the results. I am always impressed by Gregg's work. -Kelli Beckish
27 de Diciembre de 2013
Última modificación:

30 de Diciembre de 2013
Fecha del proyecto
febrero de 2013
Precio del proyecto
Más de 100.000 €
I engaged Gregg Mackell's 186 Lighting Design Group to do the lighting design for the home I built in Los Altos California. Gregg did a phenomenal job using light to highlighting the features of our house. We have received numerous complements on our lighting as it stands out as one of the more unique elements of the home. I would have never imagined how important the lighting was until Gregg brought it to life.
26 de Diciembre de 2013
Última modificación:

14 de Enero de 2014
Ver todas las 23 valoraciones
Encuentra Empresas de iluminación para hacer realidad tu proyecto
¿Cansado de leer todos los tutoriales de bricolaje? Estamos para ayudarte. En Houzz contamos con más de 1 millón de profesionales del hogar, por lo que encontrarás al Empresa de iluminación de confianza adecuado para tu proyecto en Denver.
Lee valoraciones de particulares como tú en Denver
Lee las valoraciones de los propietarios antes de contratar a un Empresa de iluminación que te ayude con un proyecto en Denver. Si tiene preguntas, lee las valoraciones de otros propietarios o dirígete a la sección de consejos para obtener una segunda opinión.
Contacta fácilmente con Empresas de iluminación
Si estás navegando por Houzz y tienes a un profesional en mente, te darás cuenta que solicitar un presupuesto es más fácil que nunca. Desde tu panel de control podrás administrar todas las solicitudes que mandaste a Empresas de iluminación.