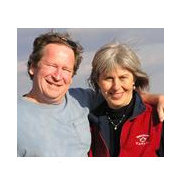 Tom O'Shea Landscaping- The Art of Natural Design
https://www.houzz.es/pro/tamaratom/ copiada al portapapeles
2 premios Houzz
2 insignias Houzz
Coste medio de los trabajos:
$2,500.00 - $15,000.00
The majority of landscape jobs we do are in this price range, however we have taken on smaller and larger projects. Lighting jobs are approximately $2000.00 to $5000.00 depending on the scope of the job. Pruning and plant care services are $45.00/ hour.
Tom and Tamara are a husband/wife team who listen to the customer's vision. It is our belief that the customer knows what they want in their landscape. Our job is to draw those ideas out and make your vision a reality. We are a client-focused nurture care firm that specializes in environmentally sustaining tree care; caring for trees is both a profession and a way of life. Tom and Tamara each bring unique skills to your project. Tom has over 30 years of experience with plants. This ensures the best choices based on preferences, budget, horticultural requirements, soil quality, and other factors critical for beauty and long life. Tamara leverages her art background to create layouts with plant combinations and stonework that are eye-catching and flow to ensure a visually balanced landscape. These skills are combined with dedicated project management from both Tom and Tamara. Both are involved with your projects from start to finish, staying deep in the details to ensure they exceed your expectations.
Servicios prestados:
Landscape Lighting Installation, Outdoor Lighting Installation
Zonas de trabajo
Bloomfield, Brookdale, Montclair, Nutley, Glen Ridge
Premios:
Top 10 Landscapers of Essex County Best of Houzz Service Award - 2014
7 proyectos de Tom O'Shea Landscaping- The Art of Natural Design
Iluminación y servicios audiovisuales de exterior en España