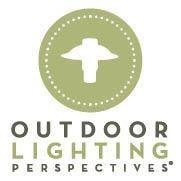 Outdoor Lighting Perspectives - Delaware Valley
https://www.houzz.es/pro/delawarevalley/ copiada al portapapeles
3 premios Houzz
2 insignias Houzz
Coste medio de los trabajos:
2.500 USD - 5.000 USD

Experts in low voltage outdoor and landscape lighting systems and technologies. We design, install and service all low voltage lighting systems. Since 1995, we've been lighting the way for homes and businesses in US and Canada.
Servicios prestados:
Landscape Lighting Installation, Outdoor Lighting Installation
Zonas de trabajo
Aston, Boothwyn, Centreville, Chester Heights, Concordville, Garnet Valley, Greenville, Kennett Square, Lenni, Lima, Marcus Hook, Media, New Castle, Newark, Pennsbury Township, Pike Creek, Rockland, Rose Valley, Southeastern, Thornton, Village Green-Green Ridge, Wayne, Westtown, Wilmington, Wilmington Manor, Villanova, Bryn Mawr, Glen Mills, Chadds Ford, Berwyn, West Chester, Gladwyne, Wynnewood, Newtown Square, Swa
Escribe una valoración
14 valoraciones para Outdoor Lighting Perspectives - Delaware Valley
Fecha del proyecto
jun. 2019
Precio del proyecto
1.000 € - 9.999 €
OLP Delaware Valley is a highly professional, highly service oriented company. I highly recommend them to anyone requiring exterior lighting services.
Fecha del proyecto
dic. 2018
Precio del proyecto
1.000 € - 9.999 €
I am thrilled with the excellent service and professionalism of Outdoor Lighting Perspectives of Delaware Valley. Bob and his team were truly outstanding. My wife and I were very impressed with the quality and value of their work. We would definitely recommend them and use them again. Kevin W. Lancaster PA.
Fecha del proyecto
abr. 2016
Precio del proyecto
Menos de 1.000 €
Wonderful service and great company! Bob responds quickly to phone calls and schedules appointments immediately. His work is superb, and the prices are very reasonable. He is very reliable and does not try to oversell. As a homeowner, I deal with many contractors of services and I only have great things to say about Outdoor Lighting Perspectives.
Fecha del proyecto
ene. 2016
Precio del proyecto
1.000 € - 9.999 €
We worked with Bob McCusker who was a pleasure to work with. He did uplighting on our house and front yard and also put up lamp posts along our long driveway. He came out multiple times and set up outdoor lighting for us to see on our own house so we could be comfortable with what type of package we wanted prior to any formal commitment. Bob was extremely professional and gave us 100% effort before, during, and after the lighting project. The quality of the lights seems to be excellent and the final product was even better than we imagined. I imagine you can get quality work from lots of different lighting companies, but the reason to go with Outdoor Lighting Perspectives is the attentive, professional work you get from Bob McCusker.
Fecha del proyecto
ene. 2016
Precio del proyecto
1.000 € - 9.999 €
After looking at a few lighting companies we hired Outdoor Lighting Perspectives were extremely happy. The team was professional, knowledgeable and genuinely wanted to do a good job. I would hire them again.
Fecha del proyecto
oct. 2015
Precio del proyecto
1.000 € - 9.999 €
Bob was very informative and demonstrated obvious excellence in regards to all outdoor lighting options. He also was able to combine utility of lighting with aesthetics. we got everything we wanted while staying in our budget. No hidden costs which was refreshing!! Thanks, will definitely use again and recommend!
Fecha del proyecto
sept. 2015
Precio del proyecto
1.000 € - 9.999 €
Very pleased with the work done, reasonable cost and very easy to work with from start to finish. Project manager and technician were very professional and were easy to work with. We would recommend them to any of our friends
Fecha del proyecto
ago. 2015
Precio del proyecto
1.000 € - 9.999 €
We hired this company after seeing their work on Houzz and speaking to the owner in person. He was knowledgeable, efficient and professional. The night time demo made a difference in showing us what the completed project would look like. Quality products made in the USA . Pricier than our other estimates, but well worth the investment.
Fecha del proyecto
jul. 2015
Precio del proyecto
1.000 € - 9.999 €
From their first visit to deliver an estimate to the final work product, this company was the most professional company we have worked with. Their communication was outstanding and the work was exceptional. They delivered what they promised and we are so pleased with the results. We would highly recommend this company to anyone.
Fecha del proyecto
may. 2015
Precio del proyecto
1.000 € - 9.999 €
Bob McCusker rearranged his schedule several times to accommodate ours. He was extremely professional and well informed about his product. He listened to us and understood what we wanted. His live demonstration proved that. The installation went efficiently and without any problems. The end result was great. At our request, Bob set the lights in cement to give us the best chance at keeping them in place. He even came back and rearranged some of our plants that were covering the lights. All in all, we are very satisfied and enjoy showing off our house to its best advantage, thanks to Bob McCusker.
Fecha del proyecto
may. 2015
Precio del proyecto
1.000 € - 9.999 €
Very Highly Recommend. I met Bob at a home show, had him out to give us ideas which highly surpassed our expectations. We chose what light we wanted done and was extremely happy with the professionalism, recommendations, care of our lawn and overall work. We were thrilled with the results and would love to have more lighting installed by Outdoor Lighting Perspectives!
Fecha del proyecto
jun. 2015
Precio del proyecto
1.000 € - 9.999 €
Mr. Mc Cusker came to my home he gave me lighting ideas that went well with what I was wanting. There was never any pressure sales this is what sold me on doing business with him. On the day of installation Everything went according to how he explained it would go. Everything was cleaned when he left. The magic began in the evening waiting for the lights to go on. It is beautiful and understated just the way I wanted! Thank you.
Ver todas las 14 valoraciones
Iluminación y servicios audiovisuales de exterior en España