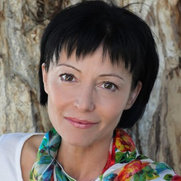 The Closing Stage-Los Angeles Vacant Home Staging
3 premios Houzz
4 insignias Houzz
Contacto:
Valerie Monkarsh
2230 South Bentley Ave
Los Angeles, CA 90064
Coste medio de los trabajos:
0ur All-Inclusive Vacant Home Staging Packages are offered on 2 or 3 Month Contract Terms. Everything is handled from start to finish: FREE on-site consultation, proposal within 24 hours, rental (furniture, accessories and artwork), delivery & setup, pickup. Pricing is based on square footage, property type, the number of rooms staged, and the level of furnishing.
https://www.houzz.es/pro/valeriemonkarsh copiada al portapapeles
THE CLOSING STAGE has been awarded "Best Of Houzz 2015 and 2016" for Customer Satisfaction by Houzz, the leading platform for home remodeling and design. In 2014 THE CLOSING STAGE was named as one of the top ten rising stagers of North America and recognized by The Real Estate Staging Association® (RESA®) for her outstanding contributions and personal accomplishments. She is French, born and raised in Paris. Before moving to California, she was a successful real estate agent with ORPI, a well-known French company. As a former realtor, she knows that every home will sell eventually; but what matters to you, is how soon and for how much! Professional and creative, Valerie will add life to your property and will make the difference in both the price and turnaround of your sale!
Zonas de trabajo
Los Angeles
Premios:
Best of Houzz 2015 Customer Satisfaction 2014 Top 10 Rising Stager of the Year VPS Vacant Property Specialist HSR Certified Home Stager Redesigner Brandwave Designer
Escribe una valoración
13 valoraciones para The Closing Stage-Los Angeles Vacant Home Staging
Valerie was great! She worked within my budget, around my schedule, and worked around a few of my heavy pieces of furniture. My condo looked larger, brighter, inviting, and comfortable which increased the value, and resulted in a sale price above the list price!
I'm a realtor in the Greater Los Angeles area and always turn to Valerie at The Closing Stage for my sellers' home staging needs. Valerie has a keen eye for style, furniture placement, accessories, and color, and never ceases to amaze me with the way she can transform a "bland" property into a property that "dazzles." Just recently Valerie had staged a townhome I listed in Culver City and within 10 days of marketing the property had receive 7 competing offers! Eventually the property sold for $30k over the asking price and know Valerie's staging had a lot to do with it. The expense of staging was nominal compared to the several thousands of dollars in additional profit the seller earned from the sale. Thank you Valerie!




Thank you very much Valerie, you did a great job on staging our condo on a short notice. We got an offer from a buyer and they commented on how gorgeous the place looked and it was sold. Valerie was very pleasant to work with and I would definitely recommend her. Again, thank you so much. -Debbie K

I had the pleasure of working with Valerie while selling my townhouse in Santa Monica. She was referred to me by my real estate agent. Since day one, Valerie was extremely professional and exceptionally accommodating to my busy schedule. Valerie quickly understood my project requirements and executed successfully as promised. The townhouse was staged beautifully and we were in escrow shortly after. I definitely plan to hire Valerie for future projects. I had a really great experience working with her.

Berkshire Hathaway HomeServices CA Properties
Valerie did a terrific job of what I call "zhuzhing" my client's 20 Hollywood townhouse of 15 years. De-cluttering, accessorizing and tweaking the placement of the exisitng furniture. It not only looked great in person, but also popped in the photos. Accordingly, it sold the 1st week in multiples for nicely over asking price.
I'm a Realtor and this was my first time hiring a stager for a property sale, and I would DEFINITELY hire The Closing Stage again! Valerie is friendly, professional, and a pleasure to work with. She understood that I have not staged a property before and had great suggestions. She listened to what my concerns were and worked with me and the sellers on our budget. She had me check out some previous jobs she had done and adjusted to what I liked and did not like. She was available as soon as we were ready to stage, finished the job in one day and it came out beautifully. The owners were extremely impressed and told their relatives and friends they had never seen the condo look so nice before! The property was under contract in a week, and I can promise that her staging and helpful tips contributed to that!
The Closing Stage and Valerie Monkarsh have been a joy to work with. They came in thru a simple web-search, not thru the normal channel of recommendations, or having seen their work at other properties. Valerie, showed up within a day of us reaching out to her. She walked our condo project, and immediately we could sense that she understood what we we trying to achieve. She was passionate about it and we could tell it was going to be a great fit....... Within two days she had brought us furniture photo's and layouts of what she wanted to do. She was just so easy to work with. The installation was completed within days and Valerie oversaw it all. A month later we decided to add a different model unit for one of our other plan types. Valerie, gave us a whole different look, within a week, the furnishing was perfectly scaled, and just the right style. We have now closed 6 out of 7 units in under 3 months, and Valerie clearly helped push us over the top. She is so easy to work with, has a great eye, and turns it around so effortlessly. Valerie does such amazing work that we are pleased recommend her, and look forward to working with her again. Dan Stein, Developer
I selected Valerie to stage our condo for sale on the advice of my broker. Since I didn't live locally, I had to put my trust in Valerie that she knew what she was doing. And did she ever. During the open house, everyone commented on how great the place looked, asking if we had just recently renovated. One of the challenges of our particular unit was that it was on the 1st floor, so natural lighting could be somewhat of a problem. But Valerie knew exactly what to do to make the space look bright and inviting. We ended up getting our full asking price within 2 weeks, which made our choice in the Closing Stage one of the best investments I've ever made.
Valerie has staged a couple of my houses that I have renovated then sold. Having a stager who like Valerie has been a R. E Agent and then a stager works very well. She knows what the buyer is looking for and how to stage properly to get it sold!
Valerie has done an excellent job in staging. She has the perfect eye when it come to spatial relationships. Placement, fabric, and style are her specialties. She helped me obtain over the asking price of the property. I will definitely use her again! Robert Leighton Rodeo Realty
Valerie is not only a talented interior designer, but she is also a pleasure to work with. The condo she staged for me was vacant, and it really needed a personality. Valerie easily understood the look and feel I wanted for this particular property, and was able to transform the vacant space into an inviting atmosphere. We received multiple offers and sold quickly! I will definitely use Valerie again in the future.
I hired The Closing Stage for a condo in Culver City, Ca. Valerie arrived punctually for our first visit. Her staging was perfect for the condo, and people comment on how well it looks. I would recommend The Closing Stage to future clients. She is always pleasant. She communicates regularly with me.
Ver todas las 13 valoraciones
Encuentra Home Stagers para hacer realidad tu proyecto
¿Cansado de leer todos los tutoriales de bricolaje? Estamos para ayudarte. En Houzz contamos con más de 1 millón de profesionales del hogar, por lo que encontrarás al Home Stagers de confianza adecuado para tu proyecto en Los Angeles.
Lee valoraciones de particulares como tú en Los Angeles
Lee las valoraciones de los propietarios antes de contratar a un Home Stagers que te ayude con un proyecto en Los Angeles. Si tiene preguntas, lee las valoraciones de otros propietarios o dirígete a la sección de consejos para obtener una segunda opinión.
Contacta fácilmente con Home Stagers
Si estás navegando por Houzz y tienes a un profesional en mente, te darás cuenta que solicitar un presupuesto es más fácil que nunca. Desde tu panel de control podrás administrar todas las solicitudes que mandaste a Home Stagers.
Home Stagers en España
Servicios relacionados