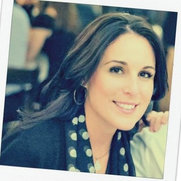 Laura DePhillip Home Staging and Redesign
https://www.houzz.es/pro/laura-dephilliphome/ copiada al portapapeles
2 premios Houzz
2 insignias Houzz
Coste medio de los trabajos:
250 USD - 50.000 USD
Prices are contingent on job size.
ABOUT: I am here to help Home owners and real estate professionals prepare homes in a way that will receive the maximum return on investment by discussing goals, expectations and cosmetic changes necessary in order to compete with other sellers in a busy marketplace. As a real estate professional myself, I found so many homes that sat on the market far longer that they should have due to the lack of proper preparation, poor photos or improper advice. This can costs the homeowner thousands and make the home selling process more frustrating than it should be. GOAL: My goal is to take what I know as both a real estate professional and a painting professional to assist agents and homeowners in making the very best decisions for preparing a home for sale so that it does not sit on the market. Together we will come up with a comprehensive and cost effective plan to fit the needs and the budget of each individual. Once a plan is established it should help ease some of the stress and anxiety by providing a starting point and a solid plan. ADDITIONAL SERVICES: In addition to providing home staging services to homeowners and agents for sale, I offer my professional redesign services to transform spaces within homes and offices in order to meet the needs and desires of my clients. If you are looking to freshen up your current living space or need assistance with holiday design and decorating, I am here to help!
Servicios prestados:
Art Selection, Color Consulting, Decluttering, Holiday Decorating, Home Staging, Space Planning, Event staging
Zonas de trabajo
Arbutus, Ashton-Sandy Spring, Baltimore, Brinklow, Catonsville, Clarksville, Colesville, Columbia, Cooksville, Dayton, Elkridge, Ellicott City, Fort George G Mead Junction, Fort George G Meade, Fort Meade, Ft Meade, Glenelg, Hanover, Highland, Ilchester, Jessup, Laurel, Linthicum, Linthicum Heights, Savage, Severn, Silver Spring, Spencerville, West Elkridge, West Laurel, Windsor Mill, Woodstock, Ashton, West Friendship, Fulton, Glenwood, Marriottsville, Oella, Olney, Brookeville, Howard County
Escribe una valoración
4 valoraciones para Laura DePhillip Home Staging and Redesign
Fecha del proyecto
febrero de 2018
Precio del proyecto
1.000 € - 9.999 €
Laura helped my husband and I choose wall and cabinet colors when we gave our kitchen a refresh. It looks amazing! We couldn't be happier.
Fecha del proyecto
noviembre de 2017
Precio del proyecto
1.000 € - 9.999 €
Laura did a great job setting up our outdoor space for a 40th birthday party. It was fun and classy, as well as warm and inviting on a chilly November evening. Can't wait to use her for some other upcoming events.
Fecha del proyecto
noviembre de 2017
Precio del proyecto
Menos de 1.000 €
I enlisted Laura DePhillip Home Staging to help me set up for a party in a house that I recently bought. I really wanted some elegant and creative staging, and that is exactly what I got from Laura. She used floral arrangements, candles, mirrors, and my furniture and accents to really transform my house into a warm and welcoming venue for my guests. Everyone loved it and complimented how lovely it looked - and there was no way I could have pulled it off by myself! She came up with ideas and places to use items in my house that really improved the overall style and energy of the rooms. I will absolutely have her stage my house for events again, and definitely recommend her to everyone!
Fecha del proyecto
julio de 2017
Precio del proyecto
1.000 € - 9.999 €
Laura was the perfect person to help me redesign my home. As a person who has no design talent, she saved the day! The colors for my walls were perfect and the furniture selections/set- up helped create the warm and classic home that I was striving for. She was patient during my indecisiveness, which was very much appreciated. I would definitely recommend her for staging and redesigning needs.