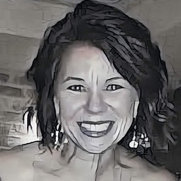 Catherine Heleniak Home Staging & Color Consulting
https://www.houzz.es/pro/catherineheleniakhomestaging/ copiada al portapapeles
1 premio Houzz
1 insignia Houzz
Coste medio de los trabajos:
175 USD - 600 USD
Specific prices based on agreed-upon services.
Showing your Richmond-area home in its BEST LIGHT is my mission. I bring to the table 30+ years working in creative industries, including 14 years in advertising and marketing. I am certified as a Home Stager, Re-Designer and Color Consultant, all results of completing highly comprehensive and rigorous training programs. I also have training and experience in organizing and home improvement and I understand that details matter to buyers. I take pride in being responsive, timely and transparent and my recommendations will center around readying your home to show in its best light. But I don't stop there. The quickest and best offers come when the home satisfies a buyer's aspirations for life in a new space. I will show you how to form emotional connections with those buyers by building "merchandisable moments" that will put your home at the top of their list! I can't wait to help you get your house sold!
Servicios prestados:
Art Selection, Color Consulting, Decluttering, Downsizing, Furniture Selection, Home Staging, Space Planning
Zonas de trabajo
Bon Air, Brandermill, Chesterfield, Chesterfield Court House, Dumbarton, Henrico, Lakeside, Midlothian, Moseley, Richmond, Rose Glen, Tuckahoe, University Of Richmond, Woodlake
4 proyectos de Catherine Heleniak Home Staging & Color Consulting
Escribe una valoración
3 valoraciones para Catherine Heleniak Home Staging & Color Consulting
Fecha del proyecto
mayo de 2019
I am the co-owner and lead designer of Outdoor Dreams, a design/build firm that specializes in outdoor living spaces. We work with Catherine for staging our projects for photo shoots. When I first contacted Catherine I was immediately impressed by her professionalism and responsive communication. Working with Catherine has been an absolute dream. She is full of inspired ideas and also works great with collaboration. Her setups are stunning and truly bring our spaces to life. As the designer of our spaces, it has been a dream come true to watch her bring out the full potential of Outdoor Dreams' work. Her work has, without question, elevated our photoshoots to magazine caliber.




Fecha del proyecto
octubre de 2018
Precio del proyecto
Menos de 1.000 €
So happy that I had Catherine come to my home and do a color read and color consultation. She was very thorough and so professional. And just full of great ideas! She took the time to really get to know me, my likes and dislikes, how my home functions, and my color comfort and discomfort zones. I have a decent amount of taste, but typically decorate by trial and error putting things in and taking them out, without a clear-cut design plan. Her help will save me so much time and money!! Catherine gave me all the tools I will need to successfully execute a cohesive design in my home. She gave me step-by-step instructions, how to get started, and color swatches to help me, and tons of "insider" tips!! She is certainly capable of handling the whole project, but she gave me everything I need to be able to do it myself. I highly recommend Catherine and her services whether you are re-decorating a room or a house, renovating, building a new home, or moving into a new home. She is so adorable and really cares about helping you get the results you are looking for in your home!
Fecha del proyecto
agosto de 2018
Precio del proyecto
Menos de 1.000 €
Catharine was very hands on and helpful in showing me how to decorate and stage my home. She brought examples of what would look great in certain areas of my home. She gave me great advice on decorating our home and can't wait to use that same advice on our new home!