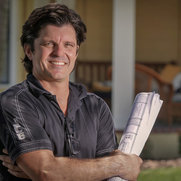 1 premio Houzz
2 insignias Houzz
https://www.houzz.es/pro/jacobsencustombuilders copiada al portapapeles
Servicios prestados:
3D Rendering, Architectural Design, Architectural Drawings, Bathroom Design, Bathroom Remodeling, Building Design, Custom Homes, Deck Design, Energy-Efficient Homes, Floor Plans, Flooring Installation, Foundation Construction, Green Building, Handicap-Accessible Design, Historic Building Conservation, Home Additions, Home Remodeling, Home Restoration, Home Theater Design, House Plans, Kitchen Design, Kitchen Remodeling, Lighting Design, New Home Construction, Outdoor Kitchen Construction, Porch Design & Construction, Site Planning, Site Preparation, Space Planning, Sunroom Design & Construction, Sustainable Design, Universal Design, Wood Floor Installation
Zonas de trabajo
Clearwater, Largo, Pinellas Park, Saint Pete Beach, Saint Petersburg, Treasure Island, Madeira Beach
Escribe una valoración
6 valoraciones para Jacobsen Custom Builders
I cannot recommend Brett enough, he sees your vision and will find a way to create it. His team is made up of all highly skilled crafted professionals. It's nice to work with someone on a major project that has your vision in mind and he completes it to the finest detail. I had the opposite, I have left a contractor in my home and went to work, I thought not much can go wrong in my 8-hour absence...learned my lesson! Brett is not that contractor, from our first meeting I totally trusted him and the team and each time the results have been excellent. Jacobsen Custom Builders has completed a couple of projects at my home and hopefully, he won't get too busy to do one more!
We hired Brett to complete several renovation projects on our 1924 craftsman style home in order to evaluate his work before we hired him to do a big kitchen renovation. He did everything so well, we just kept hiring him for bigger and more elaborate work. He is the most conscientious professional I have worked with, and hope to work with him again to remodel or build a new home when we move back to the neighborhood.





I cannot recommend Jacobsen Custom Builders enough. Brett Jacobsen is bright, knowledgeable, and as professional as it gets. My wife and I have quite high standards and he met and exceeded them every step of the way. He's very meticulous. One other thing I love about Brett is that he's not just a builder, but he has great design ideas too. When we asked him questions or for his opinion he was always spot on. Our project was finished in a timely fashion and the end product was spectacular.
Brett and JCB are Excellent! He did a couple of things right up front and very well - One, Brett has a great eye for detail and he made recommendations on both design and products that made the job faster and look great. Two, he and his core crew are true professionals - people you can trust and do not mind having in your home working for days or weeks. Very impressed and pleased with the results! Full kitchen and two full bathrooms remodeled in June/July. -David & Tracy Harris, St Petersburg, FL
We employed Jacobsen Custom Builders for several projects over the course of the last several years. Brett is a true professional, takes pride in his work and has always delivered on time and on budget. The work is impeccable, and the "end product" is always excellent.. We found Brett to be a great "problem solver" with good ideas. At our home in ONE he built a beautiful lanai, which required relocating the HVAC system access under the house and also creating a new return in the master bedroom to improve cooling. Shortly after moving into our current home we engaged Jacoben Custom Builders to renovate the bathrooms and kitchens. The outcome was amazing, and we couldn't be happier with the work.
We could not have been more delighted with the renovation done in our home by Jacobsen Custom Builders. Their attention to detail at every stage of the job was matched by their ability to see how each detail fit into the project as a whole. JCB was offered a complex project of incorporating an additional ½ bath as well as reconfiguring entry and exits to a master suite and building a master closet within the perimeters of a historical home. They offered excellent suggestions and ideas that we had not considered. Brett was a warm and welcome fixture on site and treated every step of the work on our house as if it were his own. The trades people were outstanding and Brett coordinated their work beautifully. We are grateful for their expertise as well as their good will. Phone calls and emails were responded to promptly and we definitely got the feeling that JCB cared about this project and our satisfaction.
14 de Julio de 2017
Última modificación:

26 de Julio de 2017
Encuentra Empresas de diseño y construcción para hacer realidad tu proyecto
¿Cansado de leer todos los tutoriales de bricolaje? Estamos para ayudarte. En Houzz contamos con más de 1 millón de profesionales del hogar, por lo que encontrarás al Empresa de diseño y construcción de confianza adecuado para tu proyecto en Saint Petersburg.
Lee valoraciones de particulares como tú en Saint Petersburg
Lee las valoraciones de los propietarios antes de contratar a un Empresa de diseño y construcción que te ayude con un proyecto en Saint Petersburg. Si tiene preguntas, lee las valoraciones de otros propietarios o dirígete a la sección de consejos para obtener una segunda opinión.
Contacta fácilmente con Empresas de diseño y construcción
Si estás navegando por Houzz y tienes a un profesional en mente, te darás cuenta que solicitar un presupuesto es más fácil que nunca. Desde tu panel de control podrás administrar todas las solicitudes que mandaste a Empresas de diseño y construcción .
Empresas de diseño y construcción en España
Servicios relacionados